According to investment experts, you can hardly become rich from one income stream. Which explains why over the past few years, there has been a general tendency by millions of people around the world to set up additional income-generating ventures.

Now, the internet remains one of the best platforms to establish a thriving side hustle. That's primarily because of its low entry barriers. For the most part, an internet-enabled device and stable internet connection are all you require to get started.

However, be warned that contrary to popular perception, online income-generating opportunities are not get-rich-quick schemes. In fact, you're likely to suffer numerous frustrations if you set out with that mindset.

Fortunately, there are several ways to make real money online. This article shall explore the 35 creative side gigs you can pursue on the internet today.
1. Affiliate Marketing
Affiliate marketing refers to a performance-based kind of digital marketing where you earn commissions depending on the number of referrals you garner. You'll need to establish a website where you promote third-party products and services through referral links.

In most scenarios, you earn commissions if visitors to your website click on referral links and actually end up purchasing the products or services you're promoting. Some of the top affiliate marketing platforms include Amazon Associates, Linkshare, and Share a Sale.
2. Freelance Writing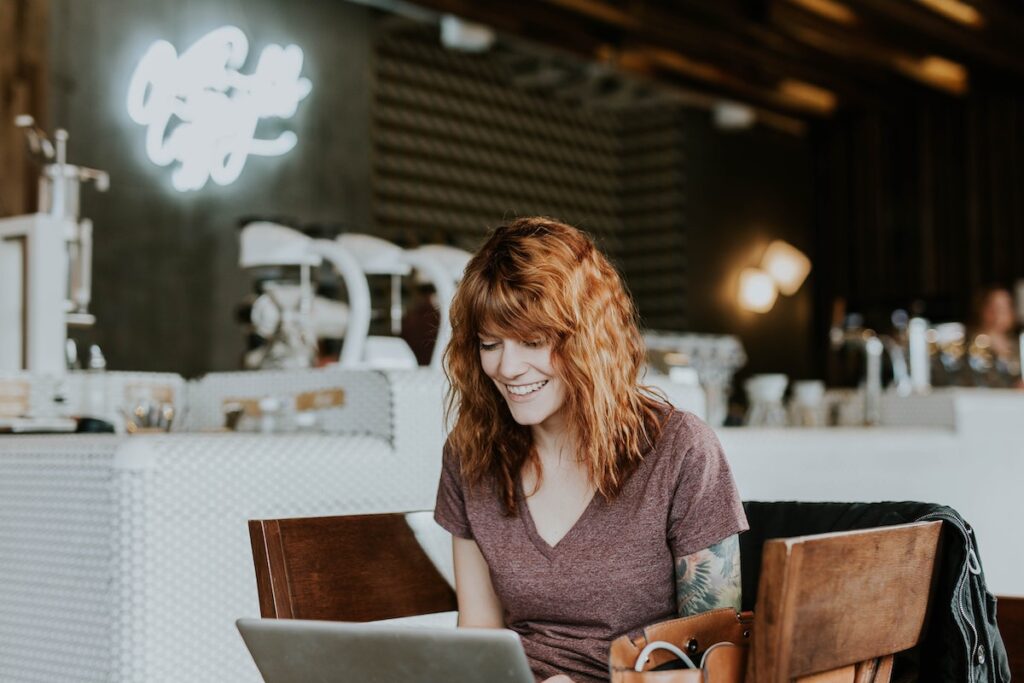 Considered one of the top ways to make money online, freelance writing simply involves earning by writing for individual clients or corporate entities.

One of the best things about freelance writing is that there are numerous sectors you can specialize in, including:

• Article Writing – Writing to inform or generate interest in a particular topic
• Academic Writing – Writing style that uses argumentative prose and relies heavily on research, usually focused on high-school, college, or university students
• Copywriting – Writing to advertise or generate publicity on products or services
• Creative Writing – Writing style that uses imagination to express ideas and thoughts, such as poems, movie plots, and fictional accounts
• E-Book writing – The writing of digital eBooks
• Press Release Writing – The writing of news articles, usually intended for publication on news aggregator websites
• Resume Writing – The writing or editing of resumes
• SEO Writing – Writing of keyword-optimized contents
• Social Media Writing – The writing of articles intended for use on social networking platforms like Facebook, Twitter, or Instagram

Some of the websites to kick-start your online writing career include Freelancer.com, Upwork.com, Guru.com, Uvocorp.com, Amazon's Kindle Direct Publishing (kdp.amazon.com), Zerys.com, etc. Besides signing up for an account on writing platforms, you could also pitch a client directly through their website and express your interest in writing for them.
3. Proofreading
If you're averse to the idea of writing from scratch but still believe you have impeccable English writing skills, you could be a proofreader instead.

Proofreading may not be as time-consuming as writing, but it pays nearly as much. You can launch your online proofreading career on the same writing platforms we've mentioned above.
4. Blogging
Blogging is nearly similar to freelance writing. In this case, you're writing to express your views or with the intention of promoting certain products or services.

You'll need to set up your own website first. After that, choose a niche you're interested in and focus on creating fresh, original, and informative content each time. You might also want to learn a few SEO tips on how to rank your blog high up on search engines.
5. Answering Questions and Solving Problems
How would you like to share your knowledge with others at a fee? Websites like Quora.com, Reddit.com, and Weegy.com pay you for answering questions and solving problems.

You don't even need to be a tech geek or math wizard to make money on these platforms. You can simply share your knowledge on topical issues and earn some decent cash out of it.
6. Application and Website Testing
Before an app lands on Google Play Store or a website goes live, it has to undergo rigorous testing. Now, it turns out that you can test these apps for a commission.

Check out websites like Test.io, Userfeel.com, or uTest.com for application or website testing opportunities.
7. Writing Reviews
This online income-generating opportunity should not be confused with 'Application and Website Testing' or 'Filling out Online Surveys' (more on this later in the post). In the case of reviews, you share your honest feedback on your experience using a website, e-commerce store, or product.

Those reviews can be posted on legitimate review websites, mostly to assist other internet users make informed purchase decisions. Some of the websites that pay you to write reviews include reviewme.com and rateitall.co.za.
8. Creating 'How-to' Videos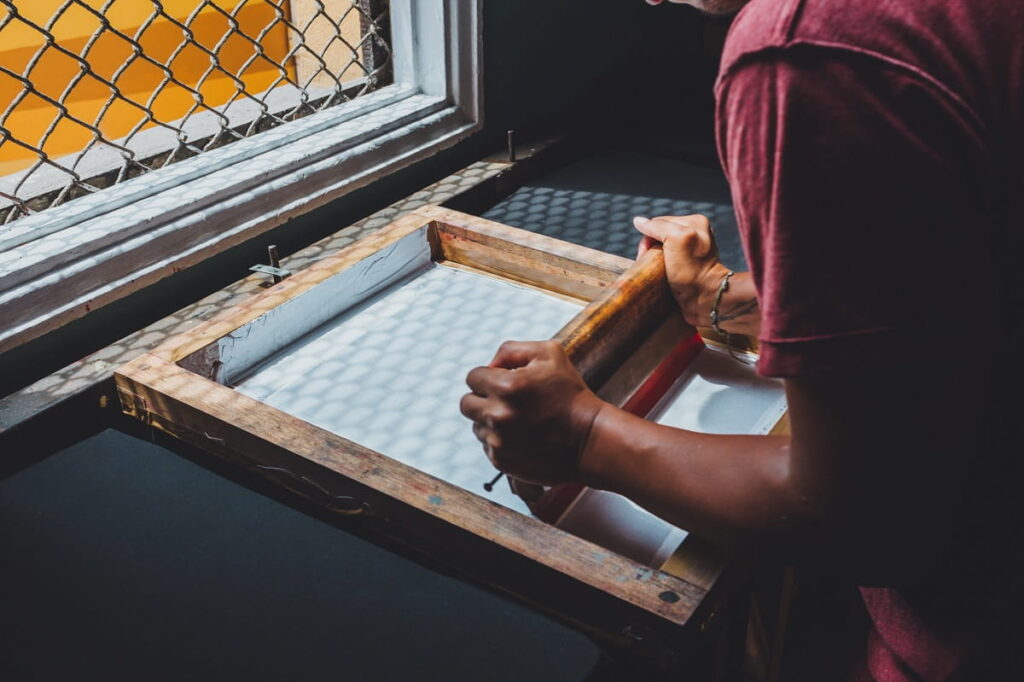 Are you aware of how many people don't know how to use a refrigerator, a special cooler, a lawnmower, special equipment, or a printing machine like a DTG printers for fabric printing? It would be great if we could create instructional videos on these topics that could be monetized!

You'll not only be informing your audience on how to get things done, but you'll also be earning from your endeavors. As you may have guessed, YouTube is the best platform to create and share 'how-to' videos.
9. Launching a YouTube Entertainment Channel
Perhaps you're not receptive to the idea of making informative 'how-to' videos. Fortunately, instructional videos isn't the only lucrative niche on YouTube. You could also consider launching a YouTube entertainment channel.

As soon as you hit 1,000 subscribers and garner 4,000 hours of view time in 12 months, you can apply to be accepted on the YouTube Partner Program and start monetizing your videos. For every 1,000 views, you'll be taking home between $2 and $4.
10. Launching a Lucrative Podcast Business
For many years, podcasting has been viewed as a preserve of talented radio personalities and motivational speakers. Not anymore. Today, anyone can launch a podcast and turn it into a money-minting venture.

To get started, you'll need to set up your website, record your podcasts, and then find a reliable podcast hosting platform like Simplecast.com, Podbean.com, or Transistor.fm. These podcast hosting services will help to grow your listenership by offering you insightful analytics on the demographics of your audience and how most of them stream or download your podcasts.
11. Becoming a Life Coach
Much like podcasting, life coaching has also been considered a preserve of professionals. But you don't necessarily require prior training to help people achieve their personal or professional goals.

You can begin by researching on the internet on how to become a successful life coach and then pick it up from there. The idea is to help people accomplish their life's goals as you seamlessly earn from it.
12. Web Design and Development
Web design and development is another ingenious way of making money online. If you're skilled in this area, you can offer your services to individual website owners, e-commerce websites, or other organizations.

To launch your web design career, you'll need to familiarize yourself with resources like WordPress, Joomla, and Weebly.
13. Graphic Design
Not many companies give due consideration to graphic design. A casual walk around your city or neighborhood will reveal tons of great startups with terrible designs.

With a little creativity and background knowledge on graphic design tools like Adobe Illustrator, Stencil, or Venngage, you can design impeccable graphics and change the fortunes of numerous companies. You can charge commissions depending on the scope of work or the results obtained from your design efforts.
14. Building and Selling Apps
We've already highlighted the ease with which you can make money online testing and reviewing apps. What if you do yourself one better by designing the apps yourself? There are numerous apps you can build and sell, ranging from simple consumer application software to home automation apps, productivity apps, to mention but a few.

As with web design, you may need some skills in software development to build useful apps. Some of the platforms to learn app development include CodeAcademy, Skillcrush, and Treehouse.
15. Online Tutoring
Online tutoring doesn't necessarily require prior teaching experience. Also, there are numerous subjects you can specialize in, including Math, Chemistry, English, Physics, etc.

If you're in doubt concerning how to launch your online tutoring career, consider starting off teaching English. Websites like GoOverseas.com, EnglishHuntUSA.com, and TeachAway.com pay handsomely for tutoring English to foreign students, particularly those based in Asian countries.
16. Translation
If you happen to live in a city or neighborhood with expat communities drawn from countries where English isn't the first language, you could earn thousands of bucks rendering translation services.

The only requirement here is that you're both versed in English and another language spoken by your clients. Most of the websites that offer writing, tutoring, and transcription opportunities also happen to offer translation gigs.
17. Transcription
Often confused with translation, transcription refers to the conversion of audio or video files into text. You simply receive a project in the form of media files and then try to type out what the speaker is saying.

Although transcription rates are relatively low compared to what you'd earn doing translation work, it's still an excellent way to make money on the side. Consider getting started on platforms like Rev Transcriptions, Scribie Transcriptions, Go Transcript, or Transcribe Me.
18. Voiceover
Did you know that you can become part of a critically-successful film, television series, or documentary without ever stepping into the production room? You only need to lend your unique voice to the project.

That's what voiceovers are all about. Some of the top voiceover websites include Voice123.com, Thevoicerealm.com, and Voices.com.
19. Dropshipping
Dropshipping refers to a retail fulfillment method where you don't stock or own any physical inventory, but instead promote the inventory as your own.

When a customer makes an order, you forward their details to a third-party entity who is the real owner of the products, usually a manufacturer or retailer. The third-party processes the orders and ships the products to your client using your details, after which you get your cut.
20. Running Donation Campaigns
In donation campaigns, you set up a website that offers free services. You then incorporate a donation link where you encourage your visitors to donate towards a cause.

For instance, you can have a blog on wildlife conservation and ask your readers to donate towards saving endangered species.
21. Selling Photography Work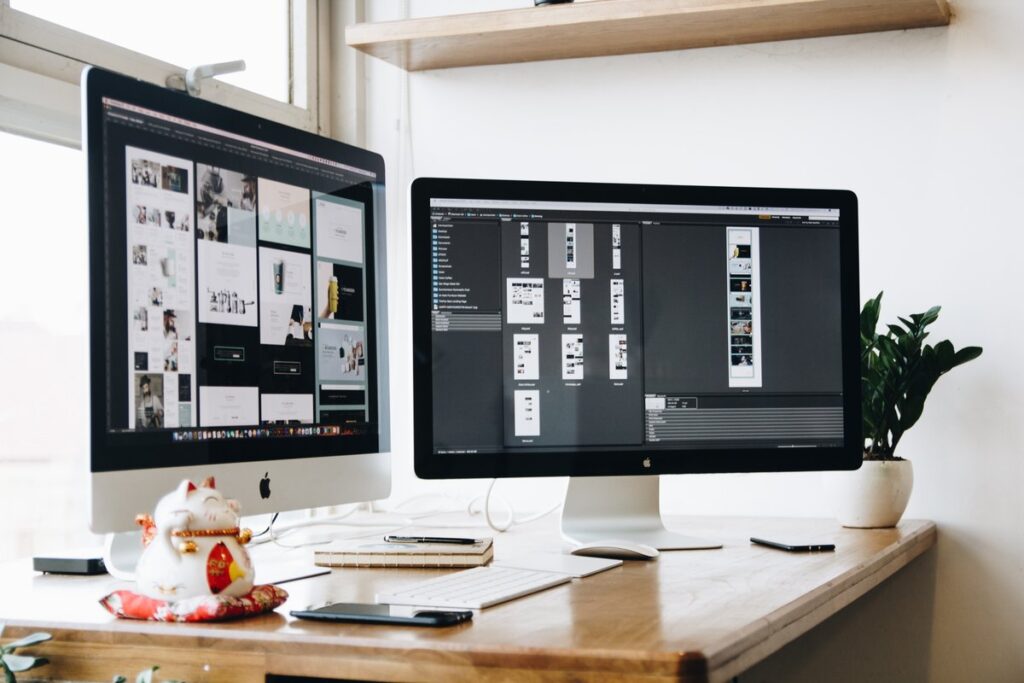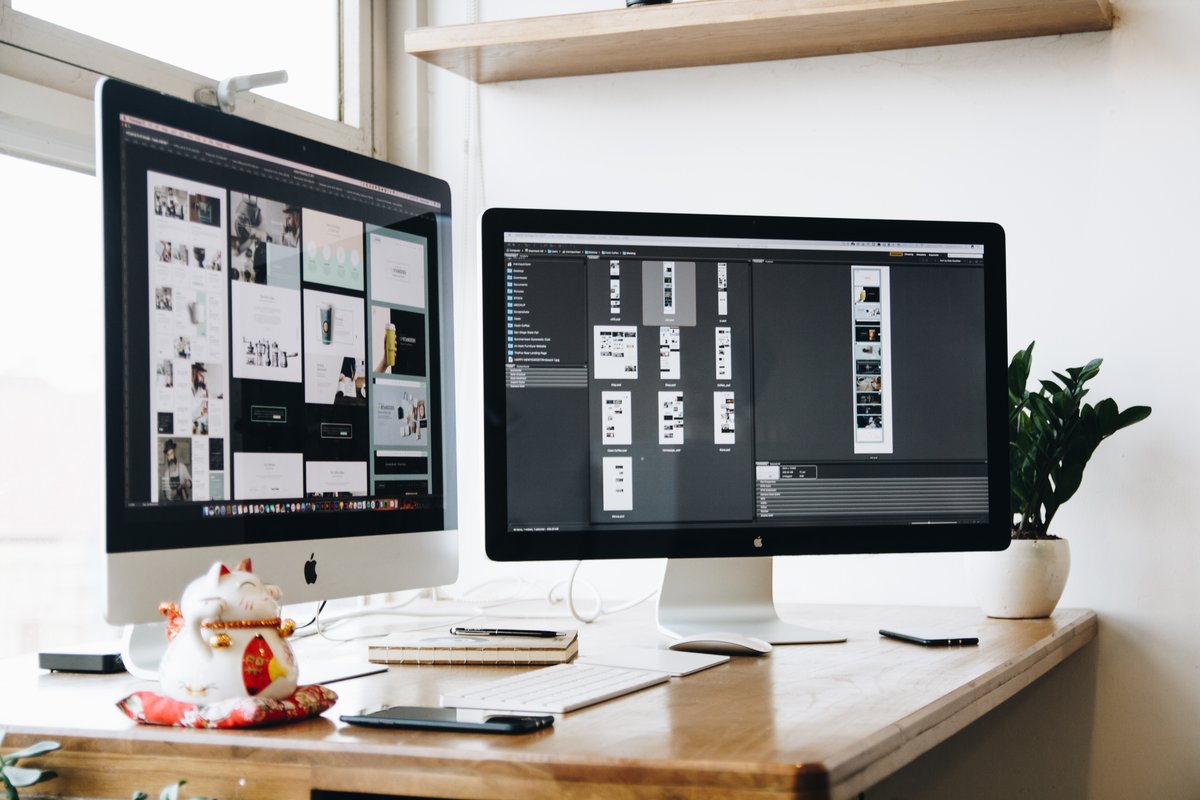 Another great way to make money online is through the selling of photography work. All you need is to take clean and high-quality pictures, then sell them on websites like shutterstock.com, Adobestock.com (formerly Fotolia.com), and Alamy.com.

Now, remember that the demand for photos depends on the nature of the pictures you take. For instance, pictures of people (engaging in routine tasks like working, eating, or working out), landscapes, cities, pets, and wildlife are ever in demand.
22. Selling Your Wares on Etsy
Etsy has established itself as the top online marketplace for selling handmade and vintage items.

If you have a knack for crafting or have vintage items like jewelry lying idle in your house, this is the time to trade them for some hefty rewards.
23. Selling Unused Gift Cards
To many people, unused gift cards are utterly useless, especially if the gifting occasion only happens once a year.

However, you can sell your unused gift cards to platforms like Card Cash, Card Pool, and Gift Card Granny. Some of these companies will compensate you up to 92% of the card's original value.
24. Doing Virtual Assistant Jobs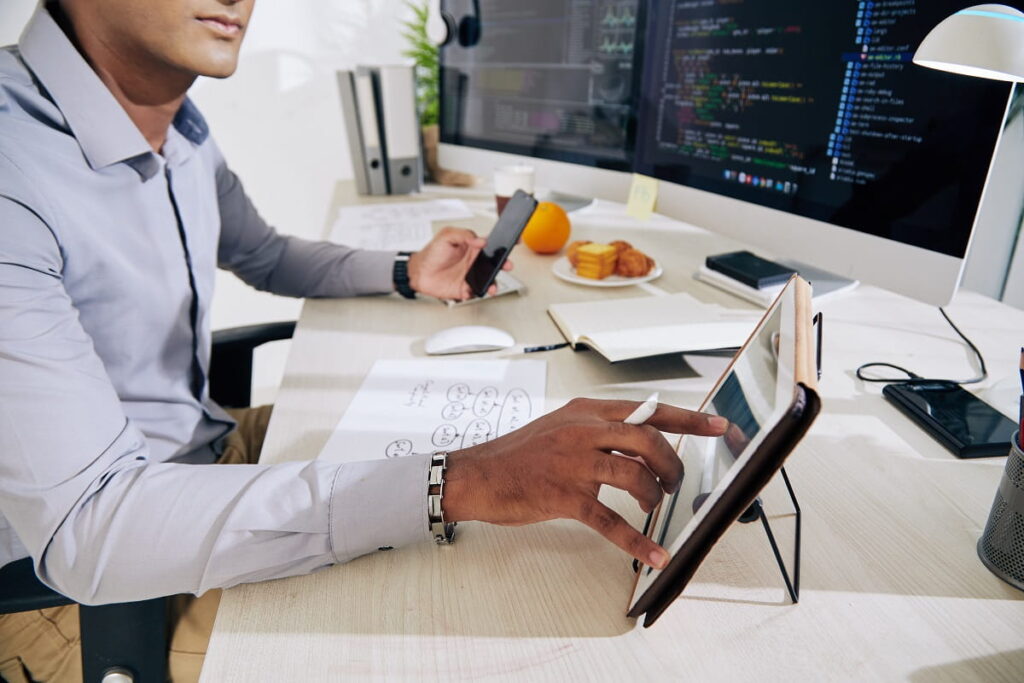 As more companies move their operations online, there's a subsequent increase in the demand for virtual assistants. As a virtual assistant, you can complete just about any task you would do in a physical office, from secretarial work like handling calls to clerical work like data entry.

When looking for virtual assistant jobs, consider pitching multinational organizations like the American Red Cross, Wells Fargo, Coca-Cola, etc.
25. Filling Out Online Surveys
This online income-generating opportunity involves taking surveys and sharing your opinions on specific products or brands. As opposed to 'Writing Reviews' as a way to make money online, filling out online surveys doesn't require you to give an in-depth analysis of products or brands.

In fact, you don't need to share feedback on a product you've used before. You could even give your views on an initiative or trend. Some of the top websites to earn from filling out online surveys include surveyjunkie.com, valuedopinions.com, and surveybods.com.
26. Email Reviews and Reading Emails
There are numerous organizations that receive tons of emails that they cannot read. If you're a fast reader, here's an opportunity to earn from reading and reviewing emails.

The job may be a bit tedious, but it pays huge dividends once you get the hang of it.
27. Mystery Shopping
In mystery shopping, companies pay you to shop from their retail outlets. The idea is to evaluate the overall customer experience by assessing factors like staff responsiveness, general cleanliness, and quality of their products.

You can apply to be a mystery shopper on platforms like Best Mark, Sinclair Customer Metrics, and Intelli Shop.
28. Flipping Real Estate Contracts
Did you know that you can flip real estate properties virtually without ever visiting the property you're buying or selling? To go about that, you'll need to secure real estate contracts and then sell those contracts to interested parties.

Since this venture involves substantially large transactions, consider opening an escrow account to avoid unpleasant surprises.
29. Flipping Websites
Flipping websites is nearly the same as flipping real estate properties. You'll need to source a website that has investment potential, fine-tune it to maximize its value, locate a buyer, and sell the site for higher profits.

To establish that a website has high investment potential, check it out for factors like the niche the site deals in and its traffic numbers, as well as the nature of inbound and outbound links. Platforms like Flippa.com, Wesellyoursite.com, and Empireflippers.com are great places to find undervalued but high potential websites.
30. Flipping Domains
Flipping domains involves the buying and selling of domain names, usually expired domains.

To get started, you can head to sites like Justdropped.com to find unique expired domain names. You then re-list the domain name and wait for a potential buyer to come along.
31. Consultancy Jobs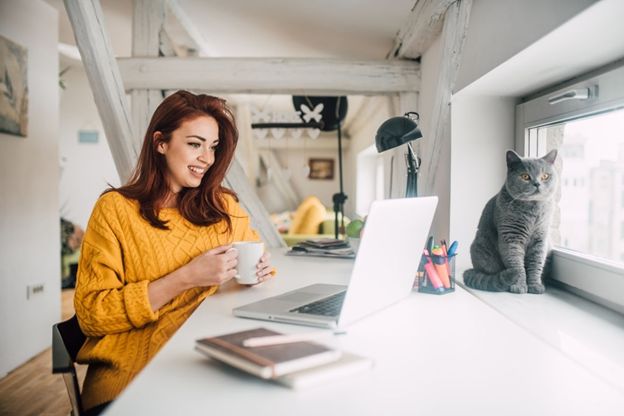 Anyone can become a consultant, provided that you have the right knowledge and experience in a particular area. Passion in that niche is an added advantage.

If you already have a website or blog, you're already a step ahead towards establishing a profitable online consultancy business.

The following are some of the most popular topics you can consider centering your consultancy firm around:

• Business and investment
• Agri-business
• Interior design

• Home building and planning
• IT and Computer Technology
• Law, especially family law
• Fashion and beauty
• Youth empowerment
• Wedding planning
• Events planning and logistics
• Life and wellness
• SEO and digital marketing strategies
• Travel and tourism
• Political affairs
• Personal security
• Personal finance
• Health and lifestyle
• Cannabis and alternative medicine
• Energy efficiency
• Photography
• Environmental conservation and sustainability
• Talent management
• Nurturing (social, corporate, or romantic) relationships
32. Listing Your House on Airbnb
If you live in a humongous mansion or apartment, you might consider listing your spare bedroom on Airbnb. There could be tourists visiting your local city who are looking for affordable accommodation facilities.

Besides hosting them for a fee, you'll also have an opportunity to know them better and possibly expand your social circles.
33. Becoming a Baby Sitter
Let's mention right up that babysitting isn't a feat for the fainthearted. The kid can dislike you from the get-go and that means there might never be any chemistry between the two of you. But if you're lucky to get it right, you could be smiling all the way to the bank every month.

With babysitting, most parents prefer word-of-mouth referrals. However, you can also set up your profile on sites like Care.com and market your babysitting skills. Specialized skills like experience with special needs children and CPR certifications are an added advantage.
34. Becoming a House Sitter
The internet age has introduced home automation devices where homeowners can now monitor activities in their homes from anywhere.

Fortunately, there are still many homeowners on websites like HouseSitter.com who are constantly looking for house sitters. Some of your duties will include watering plants, disposing of garbage, handling calls and mails, etc.
35. Becoming a Pet Sitter
Sitting pets is not just an income-generating opportunity. It's also a great way to learn more about our furry, feathery, or even scaly friends.

A website like Rover.com is a great place to look for busy pet parents who are willing to pay you to sit their pets.
Final Word
The internet remains one of the most attractive platforms for looking for side hustles. The above-reviewed income-generating ventures may be some of the most popular. But they're by no means the only ones. There are also numerous online jobs for teens that can help your kid earn their own money and start learning how money works. 
Just remember two things – any experience you have can be converted into a lucrative online money-making opportunity and the best time to get started is always now.