Last Updated on April 2, 2023
OSEO stands for search engine optimization, and it's an essential part of a digital marketing strategy. We can differentiate two SEO categories: on-page and off-page optimization.
What are they? How do they impact your webpage ranks? Which of them is more important? You'll find the answers down below.
On-page SEO
On-page optimization is all the actions that you take on your website, which improve its performance. Improving the quality of your page is necessary for success, and you will never be ranked high if you don't work on this aspect. On-page SEO consists of technical and content elements.
Obviously, content is what attracts visitors in the first place. After all, your page's primary purpose is to provide answers and solutions to people's questions and problems. The more helpful your articles and information are going to be, the higher you'll rank.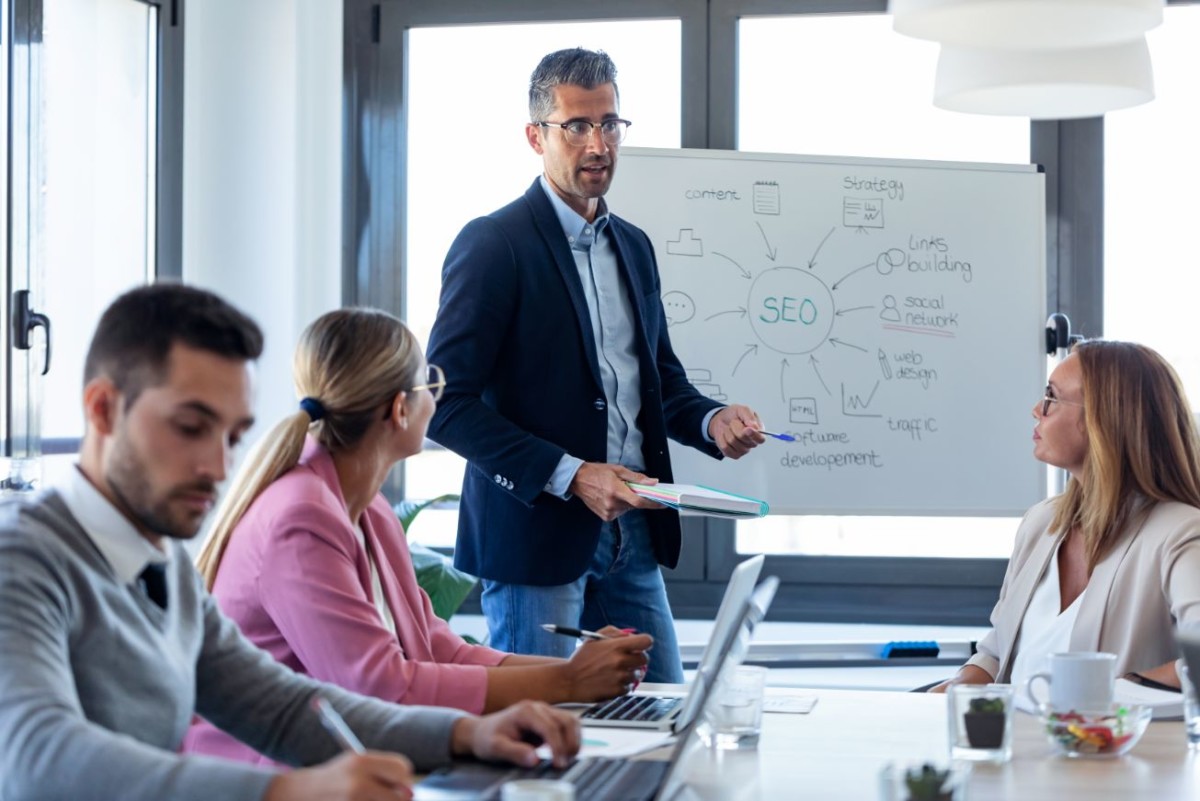 So having good content is the very first thing that you need to have to attract people to your site.
Providing quality content is not the only thing, though. Imagine a situation, when you found a website with extremely useful articles, where you can easily find the answer to all of your questions, but something is wrong with site performance. You are irritated because whenever you switch the page, it's loading for two minutes.
What do you do in such a case? You come back to Google and look for another website – you don't have enough patience to wait so much. Site speed is one of the essential on-page technical aspects that you have to optimize.
On top of that, you can improve your site performance by providing great alt texts for images, adding quality internal links, meta descriptions or headings, which makes visitor life easier. In general, everything that you have over control and can change is considered as on-page SEO.
Off-page SEO
When it comes to on-page optimization, you have absolute control. Sadly, this is not the case when it comes to off-page practices. Off-page optimization is all the actions that you take to improve the search engine ranks.
Building links, reaching out, keyword research – everything that isn't directly on your webpage, but matters. According to many, off-page optimization is time-consuming and even can be depressing. It's true that it requires a lot of attention, but you should be optimistic about it.
There are ways to make it easier for you.
When programs such as Rankitor or Ahrefs are a piece of cake for you, SEO won't be that scary anymore. Even though you have no control over off-page aspects, you'll know where the place is for improvement, as these programs make the analysis process fast and intuitive.
The most important off-page SEO factor is backlink building. The more of them you have, the better. It makes you an authority in a specific niche.
But you also want to make sure that they are built in the pages where you want to be highly ranked. When you have a restaurant, it's better for you to build backlink in any cooking related page, instead of finance-related pages.
Another crucial thing that you have to remember when it comes to off-page SEO is linking page authority. Various pages have different authority status. In general, you want to have backlinks at pages that have high rankings. As a result, your page will automatically be better ranked too.
In the past, standard SEO practice was to stuff the text with keywords in order to rank it high. Together with Google Penguin update, it's not possible anymore, and every keyword stuffing will cause penalizations. The very same process happens when it comes to links – in order to rank higher people started to stuff the pages with numerous bought or traded spammy backlinks.
That's why putting irrelevant backlinks won't help you. Quantity counts, but even more important factor is quality.
That's why you have to focus on creating linkable content – you have to be smart and clever about it, though. Make sure that you implement strategies, commonly used by SEO experts.
Some of these strategies are very simple, for example, write a guest blog, which promotes yourself in a particular field, as an expert. You could also look for influencer blogs in your field, who have broken links and suggest replacing the content with your article. Also, make sure to provide your visitors with plenty of infographics.
Such materials are much more convenient for your audience.
On-page or off-page?
People are often wondering which type of SEO optimization is more effective. It's not the right approach, though. In fact, both types of optimization are equally important and useful.
Without perfect on-page optimization, off-page won't be nearly as effective and vice-versa. A successful SEO strategy requires you to do both types of optimization. Provide the best quality content, which will be quoted and used by other domains, and then high ranks will come naturally.