Last Updated on September 8, 2023
Experience the vibrant city of Austin, Texas, and indulge in its lively music scene, thriving arts culture, and delectable cuisine. Among the local favorites, the classic sandwich reigns supreme for both residents and visitors. If you're an entrepreneur with a keen interest in investing in a sandwich franchise business, Austin offers a plethora of exciting opportunities. 
Join us as we delve into the top sandwich franchise options awaiting you in this bustling city.
Jimmy John's
Renowned for their lightning-fast delivery, Jimmy John's is the go-to choice for enterprising individuals seeking a franchise investment that delivers speed and efficiency. Join the Jimmy John's family and reap the rewards of their esteemed brand identity, time-tested business model, and comprehensive training and support system. With a whopping 15+ locations in Austin, Jimmy John's reigns supreme as the premier sandwich franchise opportunity in the area.
Which Wich Superior Sandwiches
Discover the beloved sandwich franchise, Which Wich Superior Sandwiches, born in Dallas, Texas, in 2003. Austin has fallen in love with this customizable sandwich haven, known for its unique ordering system. When you become a Which Wich franchise owner, you'll enjoy innovative marketing strategies, efficient operations, and comprehensive training. With over 10 conveniently located venues in Austin, this sandwich franchise opportunity is a must-consider.
Subway
With over 42,000 locations in 100+ countries, Subway is a beacon of fresh ingredients and healthier meal options. Join the ranks of health-conscious consumers by becoming a Subway franchise owner. Unlock a world of benefits, including access to their extensive supply chain, cutting-edge technology, and proven marketing strategies. 
With over 40 thriving locations in Austin alone, Subway is your secure choice for sandwich franchise opportunities in this vibrant city.
Potbelly Sandwich Shop
Experience the warmth and community at Potbelly Sandwich Shop, Austin's premier sandwich franchise. Live music and local artwork enhance their lively atmosphere, creating a distinctive gathering place for locals. As a franchise owner, you'll enjoy the benefits of our strong brand identity, comprehensive training and support, and proven marketing strategies. 
With over 5 locations in Austin, investing in Potbelly Sandwich Shop is a delicious opportunity to bring a taste of the local flavor to your business.
Firehouse Subs
Two firefighter brothers founded this fast-casual chain in 1994, and they are well known for their hot subs and large portions. Now with over 1,200 locations spanning the United States, Puerto Rico, and Canada, Firehouse Subs offers franchise owners a proven business model, comprehensive support and training, and exceptional marketing strategies. 
Don't miss out on the chance to be a part of the successful Firehouse Subs family; with five locations already thriving in Austin, this sandwich franchise is a definite must-consider.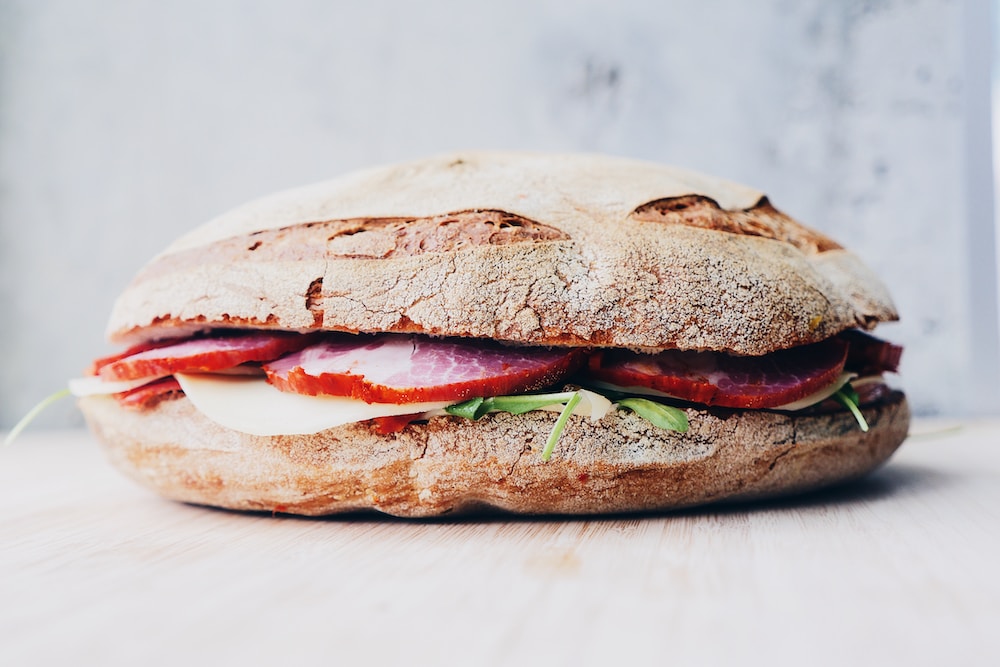 Thundercloud Subs
Indulge in the mouthwatering goodness of Thundercloud Subs, a beloved sandwich franchise that has been crafting delicious submarine sandwiches since 1975. With a dedication to using fresh ingredients and creating made-to-order sandwiches, Thundercloud Subs has earned its status as a local favorite in Austin. 
As a franchise owner, you'll enjoy the advantages of their trusted brand and loyal customer following. Discover the franchise costs, fees, and qualifications to determine if Thundercloud Subs is the perfect sandwich franchise opportunity for you.
Schlotzsky's
Experience the delight of Schlotzsky's one-of-a-kind and fulfilling sandwiches. Since 1971, this fast-casual restaurant franchise has been dedicated to serving oven-baked sandwiches that are sure to satisfy. With a diverse menu and options for every part of the day, Schlotzsky's provides an experience that sandwich lovers can't resist. 
As a franchise owner, you'll receive top-notch support and guidance to ensure your success. Discover the opportunity to start your own Schlotzsky's franchise in Austin and become a part of the legacy of The Original oven-baked sandwich.
Conclusion
Discover the perfect sandwich franchise opportunity in the vibrant city of Austin, Texas! With a wide range of options, such as Jimmy John's, Which Wich, Subway, Potbelly Sandwich Shop, and Firehouse Subs, you're bound to find a franchise that aligns with your business goals. Benefit from their strong brand recognition, effective marketing strategies, and comprehensive training programs to excel in the competitive world of franchising. Start your journey towards success by exploring these exciting sandwich franchise opportunities in Austin today!