Last Updated on April 9, 2023
It's the end of 2021 and unless you're living under a rock, you're likely already aware of the importance of selecting the right hosting provider for your WordPress website. Your choice of hosting provider influences various aspects of your website, including its speed, performance, and reliability.
However, the most important facet that a hosting service impacts is your website's security. The best WordPress hosting providers offer a broad spectrum of advanced security features to protect your website from cyberattacks.
This is particularly crucial considering the growing incidences of such attacks on reputed websites. For instance, early in 2019, hackers defaced the website of Luas, Dublin's tram system, and demanded a ransom of 1 Bitcoin.
Also, cyberattacks are becoming increasingly common owing to the rise of remote working during the pandemic. Apart from jeopardizing your website data, such attacks adversely affect your brand reputation and credibility. Also, you could end up losing plenty of potential and loyal customers.
Irrespective of whether you're developing an e-commerce store or a portfolio website, it's essential to select a WordPress hosting provider that offers robust security features. That's why we've curated a handy checklist of WordPress hosting security essentials to help you make an informed decision. Let's get started.
WordPress Hosting Security Checklist for 2022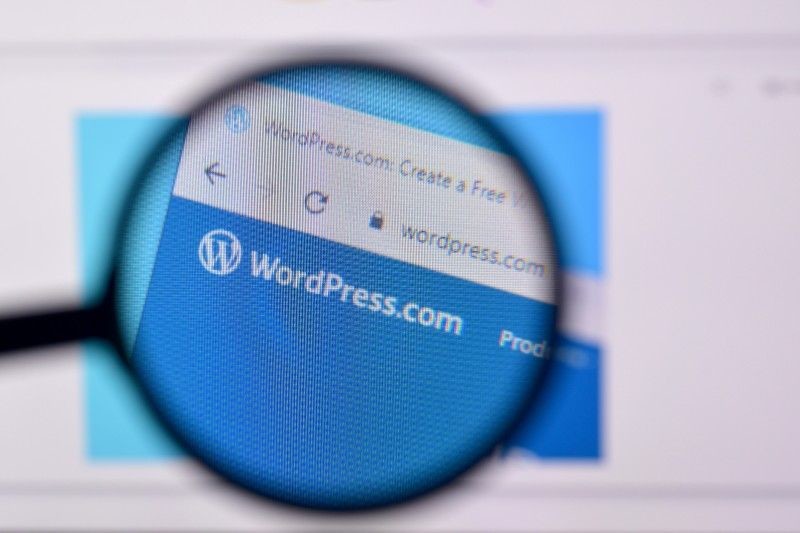 WordPress websites are particularly susceptible to malware, phishing attempts, and other security breaches. This is because they're built on an open-source content management system. The best way of protecting your website is to choose a dedicated or managed WordPress hosting service that prioritizes security.
If you're searching for a reliable and secure WordPress hosting provider, here are the features you need to look out for:
1. Periodic Backups
Even the most secure websites are vulnerable to occasional cyberattacks and data breaches. Reliable and timely backups ensure that your website is up and running minutes or hours after an attack.
While most hosting providers let you take manual backups, it's recommended that you look for one that offers periodic automated backups. Dig deeper and find out where the backup data is stored.
Also, find out whether you can restore the last functional version of your website with a few simple clicks.
2. DDoS Protection
Typically, a distributed-denial-of-service (DDoS) attack restricts access to your website by overwhelming the webserver with more traffic than it can handle. Look at your hosting provider's features and find out if it offers DDoS mitigation plans to intercept, detect, and avoid a potential DDoS attack.
Also, make sure your hosting plan includes a reputed content delivery network (CDN), such as Amazon CloudFront, CloudFlare, etc. A CDN uses a massive network of servers distributed across different data centers. This helps reduce the load on your web server and safeguards it from DDoS attacks.
3. SSL & SFTP
SSL or Secure Sockets Layer is a way of protecting user data on your website by creating an encrypted path between a browser and a web server. It assures website visitors that any personal or sensitive information they share on your website won't be tampered with.
Look out for a hosting provider that includes free SSL certificates from trusted providers such as Let's Encrypt. Also, find out whether the customer support team will help you install and configure the certificate on your website.
Likewise, SFTP or Secure File Transfer Protocol protects data transfer from the website backend to the server. Make sure you choose a web hosting solution that provides SFTP access.
4. WAF
A web application firewall (WAF) is often your website's first line of defense against cyberattacks. It monitors and filters HTTP traffic flowing across various APIs or web applications on your website and prevents unauthorized access to the server.
WAF is one of the most essential website security features that you can't afford to compromise with. Make sure your hosting solution includes a reliable WAF from a reputed provider, such as AWS, CloudFlare, etc.
5. SQLi Prevention
SQLi or SQL injection is a type of cyberattack in which hackers inject malicious code into your website's source code. Apart from a robust WAF, your hosting provider should also use cross-site scripting and vulnerability probing to prevent SQLi attacks.
6. Malware Scanning & Removal
This is likely the most common security feature offered by any industry-standard WordPress hosting provider. Make sure the hosting provider offers automated malware scanning and removal.
Apart from detecting and removing malware, many hosting solutions also provide detailed reports and proactive customer support in case of malware attacks. Keep an eye out for malware scanning from reputed security brands, such as SiteLock.
7. Network Monitoring
Lastly, you need to ensure that your hosting provider regularly monitors network traffic to the web servers. Check with the hosting service and find out if they provide any tools to let you monitor the traffic and identify potential threats.
Are there any other essential features that a WordPress hosting provider must offer? Share your recommendations in the comments section below.