Who doesn't want better health? When you're healthy, you feel good, look good, and you have the strength to do things you love. You can ride your bike, work out at the gym, play with your kids, and run up and down the stairs without feeling like you're going to collapse.
There are many components to maintaining good health, but did you know having good skin is part of that? It's true. Even though your skin is outside your body, it's considered the body's largest organ.
You can tell a lot about a person's state of health by looking at their skin. Illnesses and ailments are often reflected in the color, texture, and condition of a person's skin. Is your skin healthy? If you're still using disposable razors, your skin may not be in the best shape. You can change that by switching to a safety razor.
If you've never shaved with a classic safety razor, you can expect to experience some (or all) of the following health benefits.
1. Elimination of razor bumps and ingrown hairs
You've probably experienced razor bumps and ingrown hairs after shaving. Although these issues have become commonplace, they never used to be a problem. When straight razors and safety razors were the only shaving tools on the market, razors didn't cause razor bumps and ingrown hairs.
Classic wet shaving tools consist of a single, sharp blade that cuts hair clean off. The reason modern razors cause bumps and ingrown hairs is a design flaw that, thanks to marketing campaigns, has become a highly desired feature. Hardly anyone knows this highly desired feature is causing their bumps and ingrown hairs. That feature is multiple blades.
Multiple blades are inferior to single blade safety razors
Despite marketing claims, razors with multiple blades aren't superior to a single blade – unless that single blade happens to be wrapped in wire, dull, and attached to a plastic disposable razor. In that case, you need multiple blades to finish what the first blade can't accomplish. And although you'll get a semi-clean shave, you'll also get ingrown hairs.
Unfortunately, multiple blades tend to snag thick or curly beard hair, and as you shave, the hair rips out, causing ingrown hairs. Additionally, multi-blade razors are dull out of the box—that's why you have to press them hard into your skin. Pressing a disposable (or cartridge) razor hard against your skin cuts the hair too far under the skin, which also causes ingrown hairs.
On the other hand, a single, sharp, unobstructed blade attached to a safety razor can do the job alone. When you shave with a safety razor, the blade cleanly slices through your hair. Since a safety razor can't snag the hair and won't cut it too far below the skin, you won't get ingrown hairs.
2. Elimination of razor burn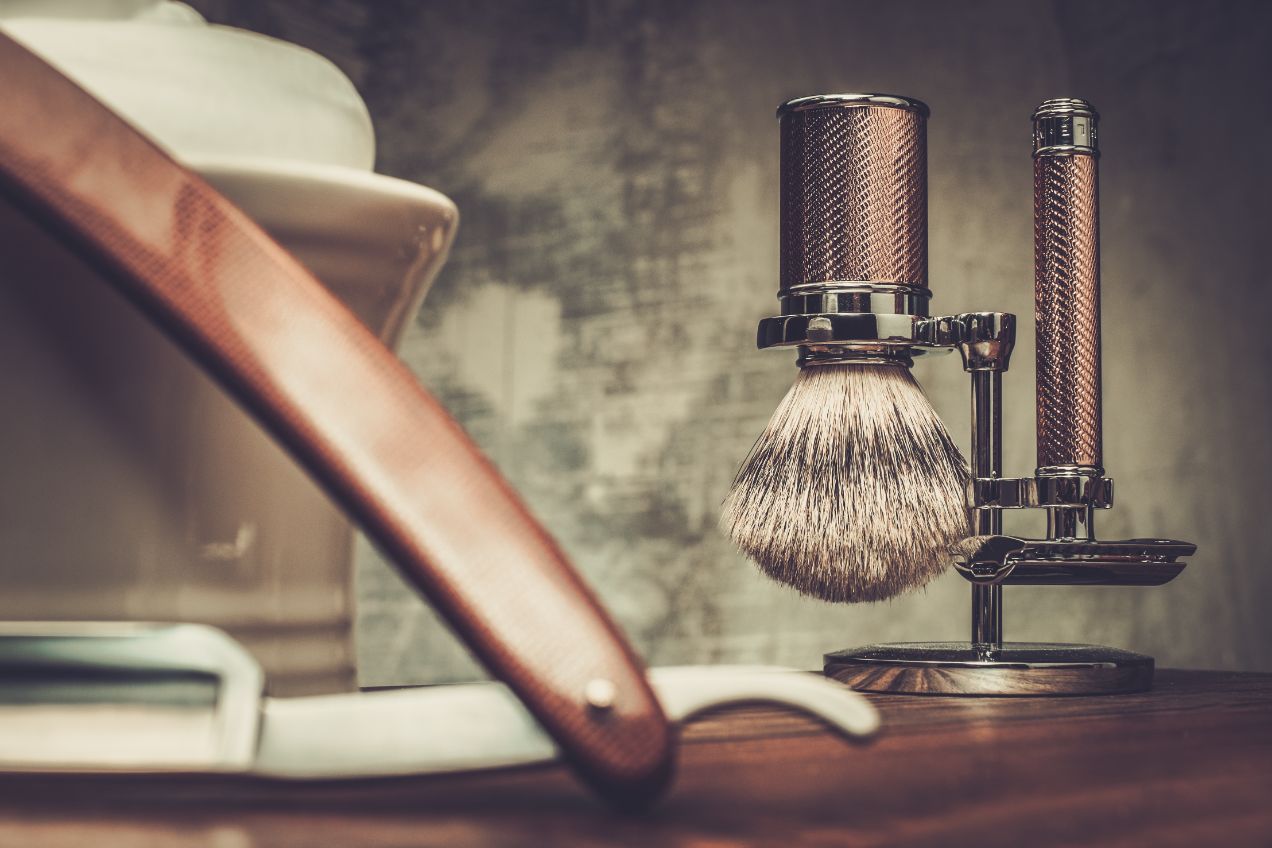 Razor burn isn't directly caused by the razor you use, but rather by poor skin preparation.
When you shave with a disposable or cartridge razor, you're less likely to properly prepare your skin. It's easy to whip out a can of shaving cream, slap it on your skin, shave, rinse, and go. However, that's not good for your skin.
Canned shaving cream contains chemicals that dry out your skin and some of them are harmful to the human body. Since your skin is your largest organ, anything you rub on your skin before shaving will be absorbed into your bloodstream.
When you shave with a safety razor, you'll want to prepare your skin correctly. You'll stop using the products that contribute to razor burn, and your skin will look and feel great.
3. A reduction or elimination of acne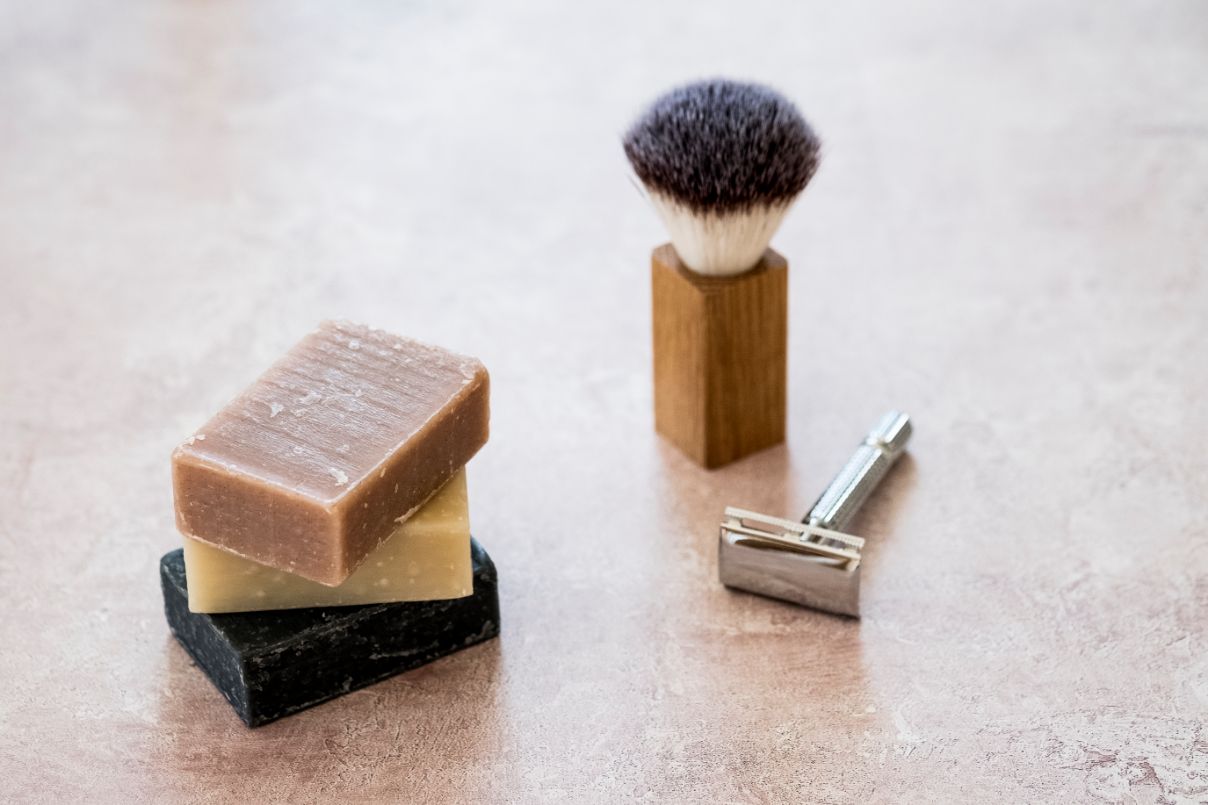 When using classic wet shaving tools, you'll feel cheap using canned shaving cream and neon-colored aftershave. Instead, you'll be excited about using the same products and techniques your grandparents used.
For example, if you're shaving your face, you'll want to wrap a hot towel around your neck to soften your skin. You'll make your own lather with shaving soap, and you'll start experimenting with pre-shave oils.
Prolonged acne outbreaks are sometimes caused by dragging bacteria back into the skin with a dull or multi-blade razor. Acne can also result from poor hygiene. Shaving with a safety razor will force you to take better care of your skin, thus reducing or eliminating acne automatically.
You won't regret switching to a safety razor
If you want better skin for less money, switch to a safety razor. Once you have your first shave, you'll never look back.