Do you know which are your best performing tweets? What's the best time for you to update Instagram with new posts? Is your Facebook strategy working fine in converting traffic to leads? Yes? No? Maybe?
You might be having a difficult time answering these questions without using any social media analytics tool. Today, most of the marketers are aware that they need some specific tools to check as well as measure their efforts.
There are a number of tools available that can analyze how your social channels are performing. The only catch here is that every day a new tool releases.
With so many options on the table, the question is what can be the best tool for your business? Whether you need performance data of a particular campaign, Instagram or Facebook stories, or just an overview of your social media profiles, we have got your back. Let's check 10 top social media analytics tools to evolve your marketing strategy. 
Buzzsumo is one of the best social media tools that analyze and shows how your website content is performing on different social media platforms. For example, Buzzsumo lets you know how many shares your blog got on Twitter and Facebook.
You can easily grab attention from your targeted audience via social media channels. Hence, it is necessary to understand what most of your customers expect. BuzzSumo helps you get insights into the number of shares every content gets and the type of content that performs best on each platform. This depends on the content type, length, and the publish date.
Technically, Google Analytics is not a social media tool. But it's still one of the best tools to measure social ROI and track social media campaigns. You might already have Google Analytics set up on your website for monitoring and analyzing traffic, you can also create and access reports that will be specifically related to social media tracking.
For example, you would also be able to see how much traffic is coming to your website from social networks or can use UTM parameters for tracking particular social media campaigns.
Quintly uses social data for providing effective solutions to agencies, brands, and media. It allows businesses to validate their social media platforms with powerful analytics tools.
On average, Quintly offers 350 social media analytics metrics. As a business, you can leverage these statistics or even customize them to measure the goals effectively. Additionally, with Quintly, you can arrange all the relevant social media KPIs on a pre-existing or a customized dashboard.
Moreover, you have an option to observe all your channels and compare those with one another to have comparatively insights.
Viralwoot helps you track all the underlying data of your boards. With the help of this tool, you can monitor the number of followers, likes, pins, and repins. It provides data in the form of a spreadsheet which makes sorting easy for you.
Viralwoot enables you to track the SEO level of your social media board in order to improve its search rankings. Moreover, it also provides you with trending keywords for Pinterest. With this tool, you can analyze your content as well, such as which is your most pinned content.
SproutSocial offers social media management software for helping businesses implement effective social media strategies and accomplish desired goals. It can include a robust social media management tools that incorporate social analytics in detail.
With SproutSocial, you can access all the analytics related to various social media platforms such as Facebook, Instagram, LinkedIn, and Twitter from a single platform.
SproutSocial shares multiple reports of your social media accounts. It includes an engagement report on your Facebook page to your task performance report.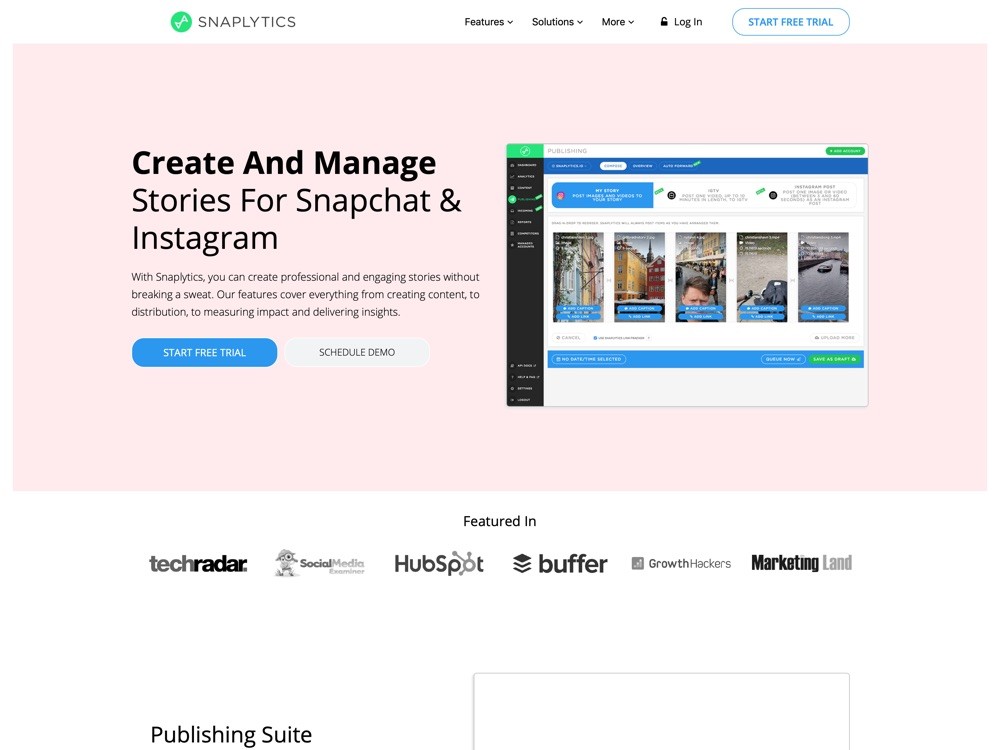 There is one thing missing from most of the social media analytics tools is recognition of Snapchat. Businesses may have to use a separate platform to check data from Snapchat as it doesn't have a strong internal analytics tool.
Snaplytics helps you with data related to the snaps performance of your users. It also provides insight into Instagram Stories. With the help of this tool, you can track the completion as well as open rates over time to have a better understanding of you much your audience is engaging with you. You can also track the engagements, screenshots, and replies to determine where you lose your users.
With this tool, you can create as well as schedule stories for both Instagram and Snapchat. It also helps you capture the incoming snaps and then repost them.
Audiense helps you leverage your users' interests, get actionable insights, and create robust strategies for your business. It provides you with unique visual audience segmentation.
Audiense insights allow you to identify your targeted social audience. It offers numbers of filter options to create a report that can be used to ensure you that you're targeting the right segment of audience. You are able to integrate this tool with your own data in a convenient way.
Iconosquare is specifically used for Instagram. One thing that separates Iconosquare from other social media analytics tools is that along with analyzing your normal videos and images, you can have insights into the Instagram stories. If you choose higher plans, there is an option to get the influencer analytics as well.
When it comes to visual social media platforms, Instagram and Snapchat are the ones that most people talk about. In this competitive marketplace, Pinterest is active too. And to measure your Pinterest performance, Tailwing is one of the most popular tools to try.
With the help of this tool, you have an option to track your followers and engagement trends. You can analyze your audience. Tailwind also provides Instagram analytics with certain plans.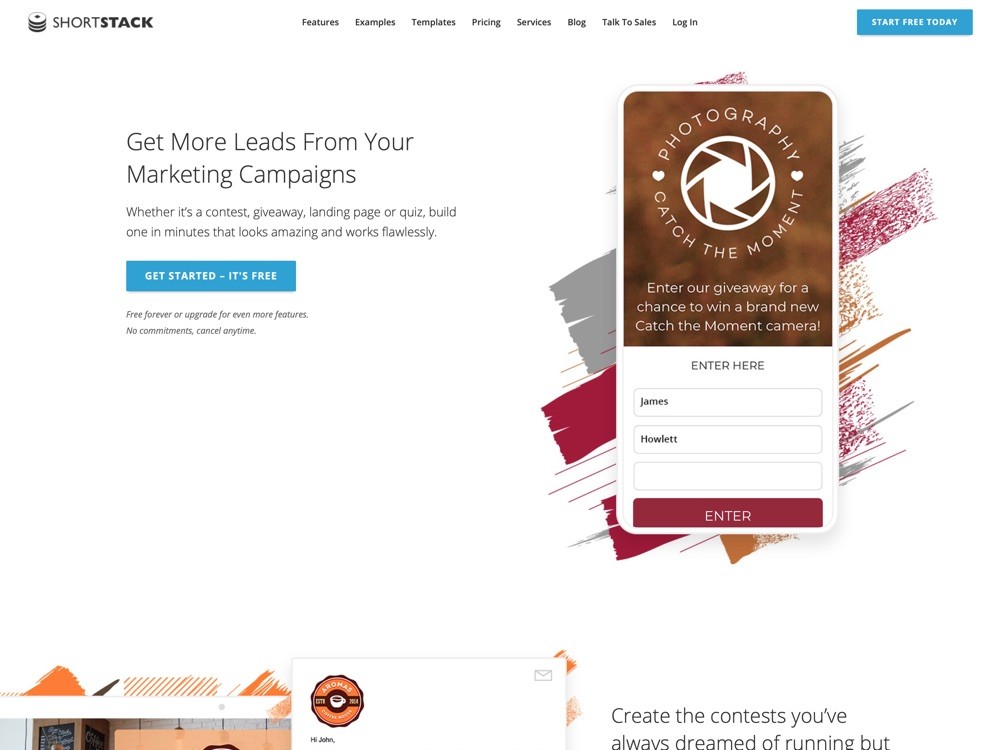 You must have heard of social media contest. Have you tried it ever? Did you pick a winner? Did you analyze how your contest went? You can answer all these in yes when you check out and try ShortStack. This social media contest app provides performance analytics. Running a social media contest can be a great approach to attract the attention of your users. You can also give away some free gifts to encourage users to enroll for your contest.
Wrapping Up
Undoubtedly, there can't be a one-stop solution for analyzing all your social media platforms. All you can do is to check every option carefully and go with the one that will suit your needs.
With the above list, you can have brief knowledge of what each tool can do and how it can help you. Hope this will aid you to target your social audience in a more precise way.
p.s. If you are new to social media, and want to learn how to monetize your social media accounts, watch Hashtag Mastery Summit.