Last Updated on November 1, 2023
Traveling with your children is a great way to expose them to other cultures. Children pick up a lot on vacation, including navigation skills, how to interact with people, how to respect different perspectives, how to stay safe, and how to have fun. And this incredible journey starts with getting the proper travel documents. Minors must have valid passports to leave the U.S. and get new ones every five years. Luckily, with professional passport services, you can get your child a new passport in just days! So, how can you make your travel experiences more educational for your children?
Fantastic Educational Travel Experiences
Most people know that real learning happens outside the classroom. While theoretical knowledge is essential, nothing beats putting all those facts and opinions to the test. Here's how you can do this with your children:
Delegate the Research
An excellent way to get your child invested in a trip is to involve them in the planning. This involvement allows you to teach them critical things about what to do before traveling to a new location. The delegation depends on the child's age. For example, you can ask your 10-year-old to research possible travel activities. They can look up things they like doing and try to find options for everyone else in the family. Younger children can help with things like making lists of snacks to carry for the trip. 
Even better, you can buy books about the destination and ask them to read about it. Then, they can tell you what they have learned. While it may seem like a simple exercise, it will ingrain the value of information in them.
Plan a Nature Walk
Most parents try to get their children outdoors as often as they can. And in most cases, the children take to new environments with ease. The excitement to be outdoors will be even higher in a new destination. For example, coaxing your child to walk around Alexandra Falls in Mauritius is easy as they will be eager to see more of the falls. 
Nature trails provide a perfect bonding activity for the family and allow you to be active while on vacation. They also allow your children to interact with insects, plants, and trees they would not have seen back home. You should, however, teach them the importance of maintaining a safe distance, why they should not consume plants in the wild, and what they should do to protect themselves from getting hurt. Wearing insect repellent and enough sunscreen is also advisable.
Encourage them to Try New Things
Children are often eager to experiment. But as they grow older, they start becoming warier of new things and might shun them without a second thought. For example, your child may fear eating other cuisines even if they do not have any allergies to those foods. Vacations are a great time to help them push past their fears and embrace new opportunities.
So, how can you do this? Leading by example is the best thing you can do as a parent. Say your child does not want to swim in the ocean. You can go in first to show them that it is okay. Another good thing you can do is be by their side. So, instead of letting them walk into the ocean alone, you can wade with them and swim along them. These small steps significantly impact your child, who will feel more courageous to try new things at home.
Head to a Food Market
What does your child know about nutrition? We live in a world where the views on nutrition are often opposites. You can help your child make the right decisions for themselves by taking them to a local food market. They can interact with the farmers, learn more about different foods and their nutritional value, gain insights into farming, and even try different tastes and textures. Such a trip also makes your child feel more invested in their nutritional journey. For example, if you do the Spice Tour in Zanzibar, chances are that your child will soon start asking about seasoning.
Help them Socially
Interacting with people is a great way to learn new things. And what better time to do that than on vacation? For example, being around locals will give you more insights about a location, and you can experience it even better. Actively interact with others, and your children will soon follow suit and likely engage with the other children they meet. Such interactions can do a lot of good for their confidence.
Now is also an excellent time to teach your children about boundaries, what to share with strangers, and when to seek help from a trusted adult. You want them to be open to talking to others but also want them to stay safe.
Visit a Zoo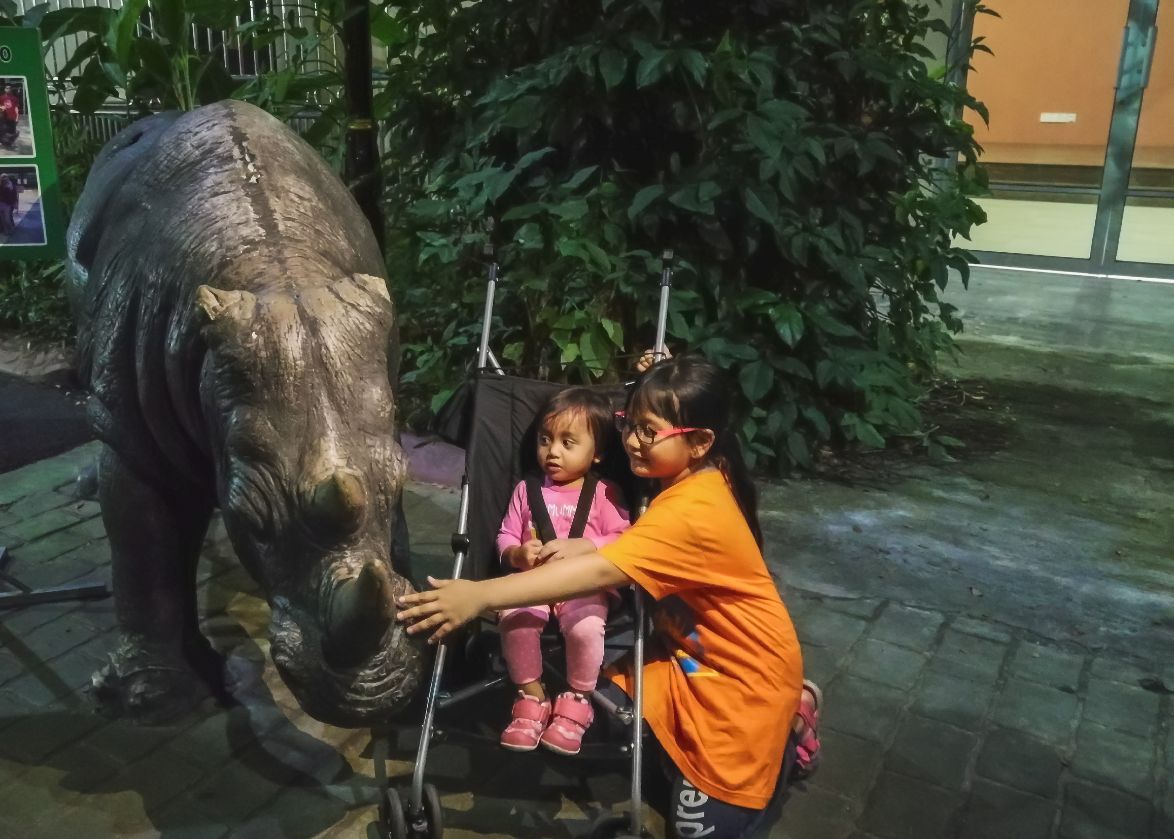 Many parents love taking their children to zoos, and for good reason! Children come alive upon seeing animals. They can ask questions about what the animals eat, where they come from, why they live in the zoo, etc. This interest is often so profound that children seldom forget what they saw in the zoo! If the zoo allows children to interact with the animals, ensure the animals have valid vaccination certificates before okaying this.
Libraries, bakeries, farms, and museums are also great places to share teachable moments with your children.