Last Updated on November 2, 2023
Building a home is a transformative experience steeped in anticipation, excitement, and, understandably, a touch of anxiety. But with the proper knowledge, this journey can become significantly smoother. In this step-by-step guide, we will navigate the intricate roadmap of home construction, breaking down each phase to ensure you're informed every step.
Preliminary Steps: Before the Building Begins Budget Planning
Embarking on the journey of building a home involves more preliminary steps than many anticipate. Before even pouring the foundation, everything pivots around your budget. It's essential to ascertain your financial limits, secure the necessary financing, and judiciously earmark an extra 10-15%. This foresight shields you from unexpected expenses, ensuring you navigate the process confidently rather than facing unwelcome surprises.
Land Purchase and Evaluation
Location, often touted in real estate circles, goes beyond mere mantra—fundamentally shapes your future home's worth and day-to-day utility. Upon zeroing in on the ideal plot, it's imperative to undertake an exhaustive soil analysis. Such assessments gauge the land's suitability for construction and preempt costly complications, especially those tied to foundational integrity.
Designing Your Home
Designing is where dreams begin to take shape. Collaborate with an architect, merging your vision with their expertise. Whether you opt for custom blueprints or modify pre-designed plans, ensure the design aligns with your budget.
Hiring a Home Builder/Contractor
The builder's expertise links your home's enduring quality and craftsmanship. Thoroughly research prospective candidates, investigate their historical projects, and emphasize clear communication. Engaging with a reputable builder ensures transparency, as they'll readily address your inquiries and foster a collaborative environment throughout the construction journey.
Groundwork: Setting the Stage
Site Preparation
A cleared, well-drained, and level site is crucial. Excavation might reveal hidden obstacles, but addressing them at this stage ensures fewer complications.
Laying the Foundation
The foundation is where your home stands. Choices vary: a full basement, a crawl space, or a slab. Once poured, it's vital to allow proper curing time, followed by meticulous inspections.
The Structure: Bringing the Home to Life
Framing the House
With the foundation firmly in place, walls begin to rise, slowly transforming the landscape and shaping what will soon be your home. At this crucial stage, we must emphasize the importance of choosing quality materials and implementing meticulous construction methods.
 These elements serve as the skeletal backbone of your dwelling, determining its stability, durability, and overall aesthetics. It combines engineering and art, ensuring the structure stands tall and proud for years.
Roofing
Arguably, roofing is the shield of your home. Whether considering traditional shingles, elegant tiles, or the long-lasting benefits of metal roofing, choosing durable materials without compromising aesthetics is vital. Metal roofing, in particular, offers superior resistance against harsh weather conditions while providing a sleek, modern look.
Engaging a reputable metal roofing company ensures you get expert installation and guidance on the best options for your home. Whichever material you select, proper installation guarantees maximum lifespan and optimal protection from the elements.
Essential Systems: Plumbing, Electrical, and HVAC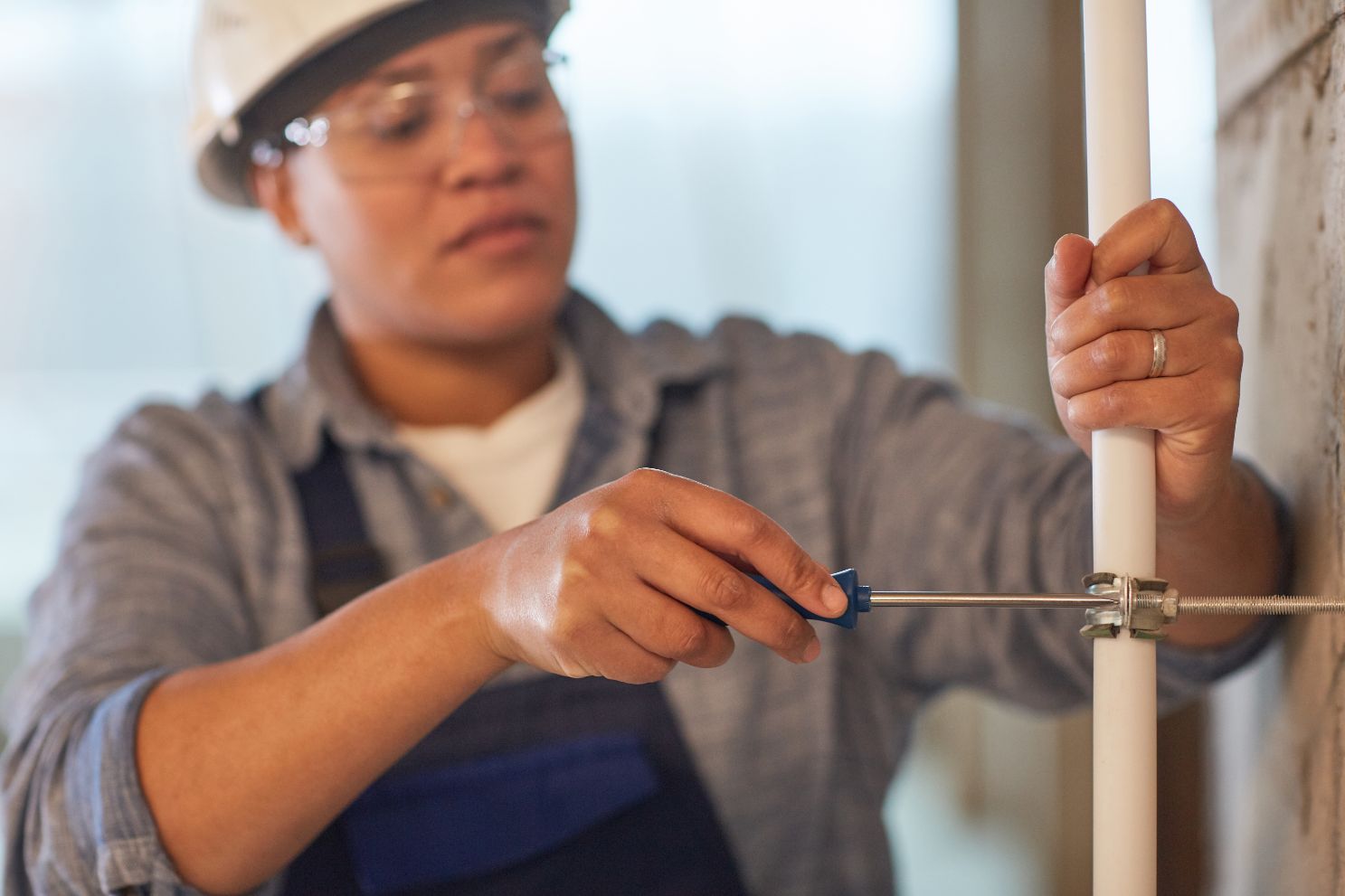 Rough-ins
Before finalizing the walls, we meticulously lay out intricate networks of plumbing pipes and electrical wires, weaving a complex tapestry behind the scenes. Concurrently, the HVAC system undergoes its initial installation, laying the groundwork for consistent temperature control and ensuring comfort in every corner of your future abode.
Inspections
This phase goes beyond ticking boxes. Undergoing local code inspections is a critical measure to guarantee your home's safety and operational efficiency. It's paramount to approach any feedback or observations with diligence, addressing them swiftly to ensure the structure's long-term resilience and inhabitant safety.
Enclosing the Space: Insulation and Walls
Insulation
The unseen hero of home efficiency, insulation keeps interiors comfortable while optimizing energy consumption. The type chosen, whether fiberglass, foam, or cellulose, should offer the best R-values for your region.
Drywall Installation
When the drywall is mounted, spaces evolve into distinct rooms. Attention to detail is vital—seamless joints and impeccably smooth surfaces elevate the aesthetics and create an optimal canvas. This meticulous preparation ensures that subsequent paintwork exhibits a flawless finish, enhancing the home's overall ambiance.
Bringing the Interior to Life
Painting
Adding color to your walls is akin to infusing them with vitality and personality. Deliberate over shades that echo your unique style and preferences. Furthermore, committing to high-caliber paints is paramount, ensuring a vibrant appearance and a lasting finish that stands the test of time.
Flooring Installation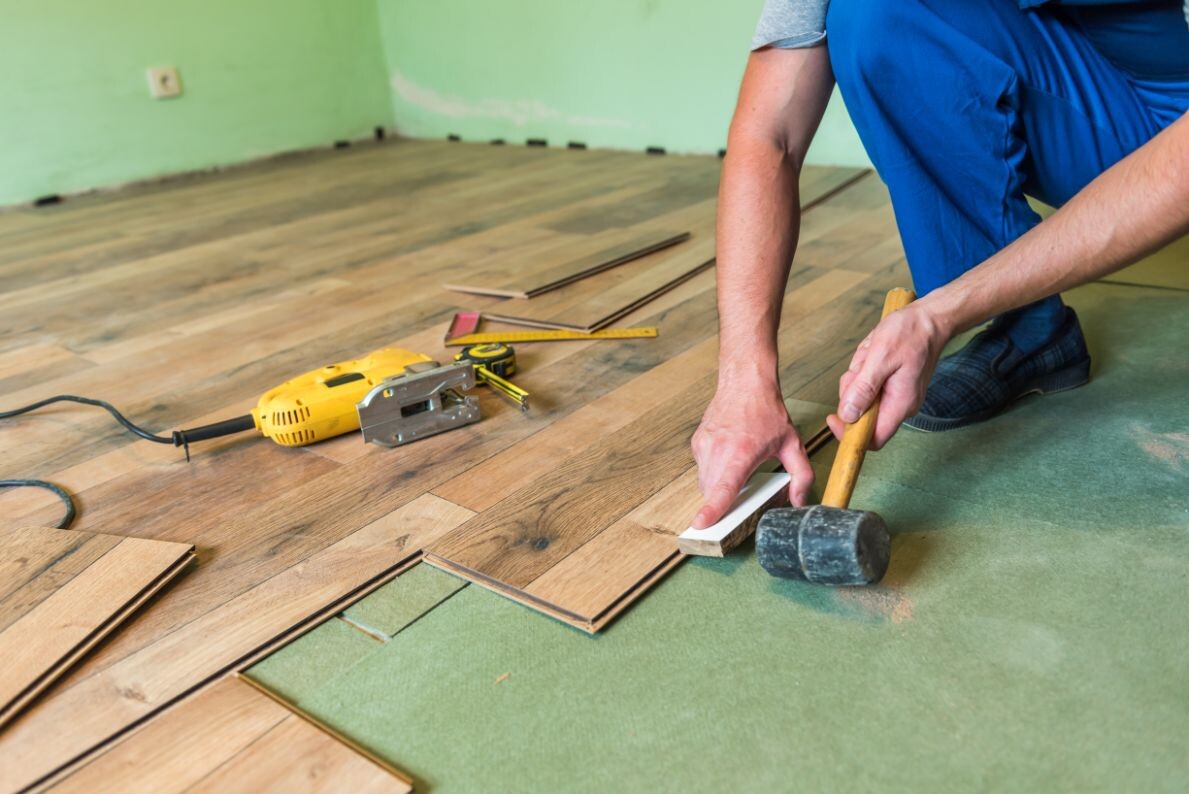 Flooring options abound, whether you prefer the warmth of hardwood, the elegance of tile, the coziness of carpet, or the practicality of laminate. In making your selection, it's essential to balance aesthetics with attributes like durability and the simplicity of upkeep, ensuring a lasting, hassle-free foundation for your rooms.
Cabinets and Fixtures
In this phase, the marriage of functionality and design becomes evident. Carefully selected fixtures and cabinets play a pivotal role, with their importance magnified in spaces like kitchens and bathrooms. Beyond aesthetics, their integration ensures an effortless blend of visual appeal with practicality, facilitating smooth day-to-day operations and elevating the overall living experience.
Finalizing the Exterior
Siding or Brickwork
A home's exterior is its first impression. Siding, vinyl, wood, or other materials, coupled with brickwork, lends character while promising protection against weather elements.
Landscaping
Your outdoor realm deserves to be a sanctuary. You boost the home's curb appeal through meticulous landscaping and craft a tranquil haven. This well-planned space becomes an ideal backdrop for relaxation and engaging recreational activities.
Wrapping Up:
Building a home is an intricate dance of dreams, decisions, and details. This guide has journeyed through every essential step, from the pivotal financial preparations to the final brushstrokes of landscaping. Embarking on such an endeavor requires patience, knowledge, and collaboration.
By understanding each phase, potential homeowners can equip themselves to make informed decisions, ensuring that their home becomes a structure and a realization of their vision. The foundation of a successful home-building journey lies in the harmony of planning, expertise, and execution.