In today's digital age, having a well-designed and user-friendly website is crucial for businesses to attract and retain customers. A website serves as a virtual storefront, representing your brand and providing valuable information to visitors. To create a website that engages users and achieves its objectives, it's important to understand and implement the principles of effective web design.
In this article, we will explore key principles that contribute to the success of a website, including its purpose, navigation, content, mobile-friendliness, color scheme, typography, and imagery. By following these principles, you can create a custom web design and development solution that truly stands out.
Website purpose
Before diving into the design process, it's essential to define the purpose of your website. Determine what you want to achieve with your website, whether it's to sell products, provide information, generate leads, or showcase your portfolio. Understanding the website's purpose will guide the design decisions and ensure that every element serves a specific goal.
Navigation
Intuitive and user-friendly navigation is key to creating a positive user experience. Visitors should be able to navigate your website easily and find the information they need without confusion or frustration. Use clear and consistent navigation menus, logical hierarchy, and descriptive labels to guide users through your website's pages. Implementing search functionality and incorporating breadcrumb navigation can further enhance the ease of navigation.
Content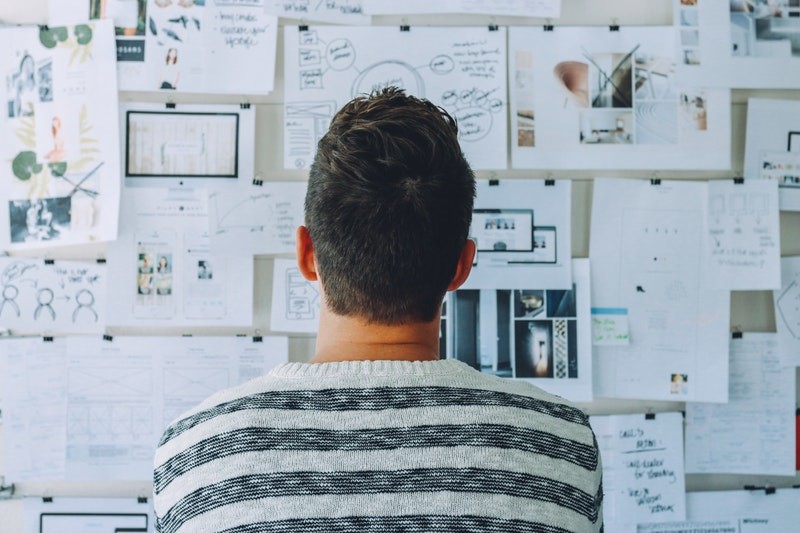 Compelling and relevant content is at the heart of effective web design. Your website's content should be well-written, concise, and tailored to your target audience. Use headlines, subheadings, and bullet points to make it scannable and easy to read. Incorporate high-quality visuals, such as images and videos, to enhance the visual appeal and engage visitors. Regularly update your content to keep it fresh and informative.
Mobile-friendly
With the increasing use of smartphones and tablets, ensuring your website is mobile-friendly is crucial. Responsive design is a must, as it enables your website to adapt and provide an optimal experience across different screen sizes. Design with a mobile-first approach, considering the constraints of smaller screens and touch interactions. Test your website on various devices to ensure seamless functionality and readability.
Color
Color plays a significant role in evoking emotions and conveying your brand's personality. Choose a color scheme that aligns with your brand identity and creates a visually appealing experience. Use colors strategically to guide attention, differentiate elements, and create visual hierarchy. Consider color contrast to ensure readability, particularly for text and important elements. A well-thought-out color scheme enhances the overall aesthetic and user experience.
Typography
Typography contributes to the readability and visual appeal of your website. Select fonts that are easy to read across different devices and screen sizes. Use a combination of font styles, such as heading fonts and body text fonts, to create a hierarchy and improve content organization. Pay attention to font size, line spacing, and line length to ensure comfortable reading. Consistency in typography throughout your website maintains visual coherence.
Imagery
Images and visuals are powerful tools to engage users and convey your brand message. Use high-quality and relevant images that support your content and evoke the desired emotions. Optimize images for the web to ensure fast loading times without compromising quality. Consider incorporating infographics, illustrations, or icons to enhance visual interest and communicate complex information effectively.
In conclusion
Effective web design requires a thoughtful approach that considers the purpose of the website, intuitive navigation, compelling content, mobile-friendliness, color scheme, typography, and imagery. By implementing these principles, you can create a custom web design and development solution that engages users, communicates your brand effectively, and achieves your website's objectives. Remember, a well-designed website not only attracts visitors but also keeps them coming back for more.