Last Updated on October 26, 2023
If you live in Abu Dhabi, you should know how strenuous it is to rely on public transport to move about. As a resident, having a license takes half of the hurdles off transportation. Check this out to learn more about a driving theory test in Abu Dhabi.
However, getting this license is not exactly a hassle-free process. Without the right guidance or resources, you may find yourself stuck, frustrated, and tempted to resign to a life of dependence on public transport.
Because we do not want that for you, we've put up this article to help you navigate the process. There are certain things you need to master before showing up for the Abu Dhabi Driving Theory test. In this article, we'll extensively discuss all of that and more.
Crucial Elements You Need to Master for Your Driving License Exam in Abu Dhabi
As promised, here are the crucial elements you need to master to obtain a driving license exam in Abu Dhabi:
Local Laws
The UAE is known for its strictness when it comes to rules and regulations. You must ensure that you are well-versed in the UAE traffic laws. All through the city, there are different speed limits in place. When you violate any of these limits, you may find yourself eligible for hefty fines.
Rules of the road
Before you hit the road, you need to pass a theory test. In 2020, the pass rate for the theory test in Abu Dhabi was approximately 42.7%.
Even though a good percentage of the candidates did not make it, you can twist the odds in your favor by mastering all of the following areas:
Traffic signs

: Be sure to familiarize yourself with traffic signs, their meanings, and how to respond to them.

Road safety

: The test will assess your knowledge and commitment to practices that keep you, your passengers, and other road users safe. This assessment will be based on your use of seatbelts, child car seats, blind spots, etc.

Driving etiquette:

These are the unwritten rules of the road. They cover the right way of the road as well as courteous behavior.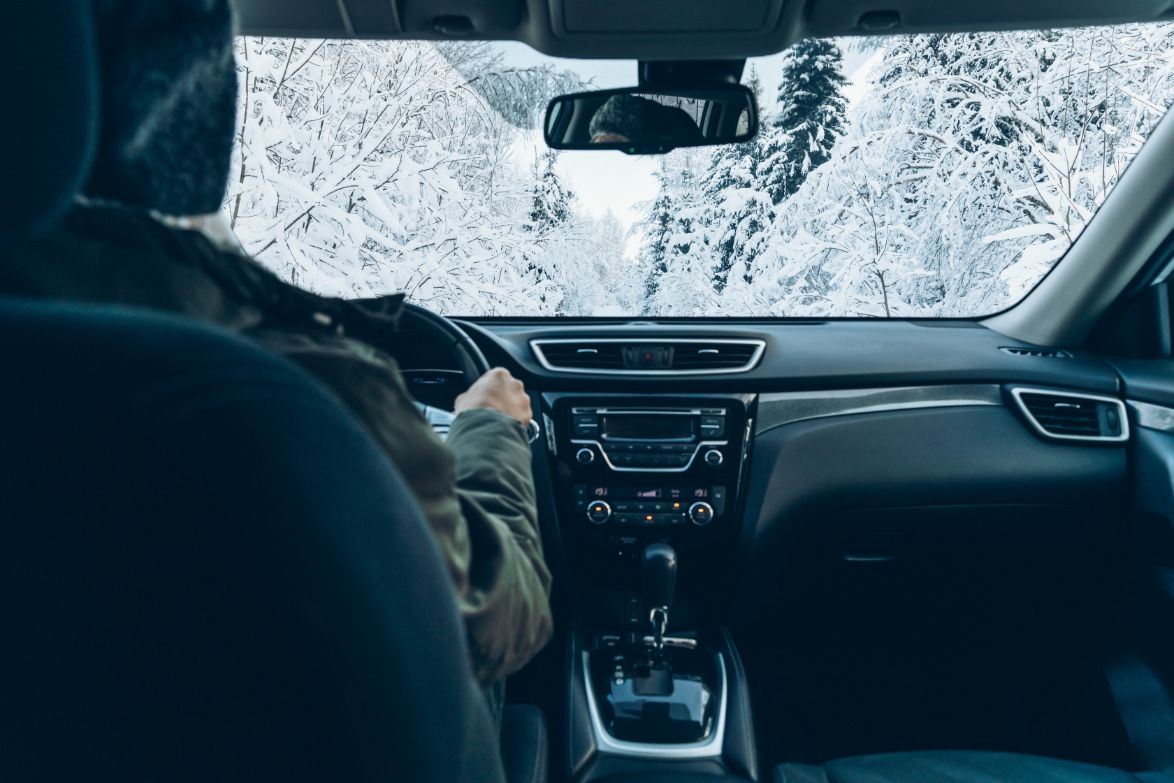 Hands-on Experience
Once you've aced the theory test, it's time to hit the road. Practical driving skills are crucial for earning your license. 
It's always best to take driving lessons from accredited driving schools. The credibility of the driving school you attend can make or break your chances of passing the licensure exam on your first try. In Abu Dhabi, there are around 11 driving schools where you can receive professional training. 
Be sure to get as many hours of hands-on practice as possible. Seeing as there are different road types ranging from commercial to residential, it would be best if you practiced in different ranges. This would give you a good feel for what all-round driving entails. Practice until you're comfortable in different environments.
Parking
You may have noticed how strict the parking regulations in Abu Dhabi are. Parking skills are examined separately with a dedicated parking test.
Expect questions that require you to demonstrate your ability to parallel park, angle park, and do a hill start. Getting sufficient hands-on practice is the best way to develop these skills before the exam.
Everything About Your Vehicle
You'll need to pass a vehicle inspection test before you can obtain your license. The examiner will test your knowledge of your vehicle's safety features, such as hazard lights, indicators, and brakes. 
Nobody should know your vehicle better than you, not even your mechanic. Take the time to go over all the available features and their uses. You may encounter challenges someday, and these features just might be what saves your life.
It's also great to learn basic vehicle maintenance. You do not need to be a professional mechanic to know how to check tire pressure and oil levels. Your examiner would want to see that you do not rely on your technician for everything.
Safety Precautions
Even though the roads are in perfect condition, road situations can be quite challenging. Abu Dhabi is home to some of the world's most enthusiastic road users; unfortunately, not a good number of them pay enough regard to road safety.
Hazard perception is a key skill to have as a potential Abu Dhabi driver. There may be careless pedestrians on the sidewalks that you need to be careful of. It's not uncommon for these pedestrians to venture into the road without carefully ensuring the absence of an oncoming vehicle. 
Aside from humans, there are other factors you must be alert for. Sometimes, the roads get clogged by fog, sandstorms, or even heavy rain. It's always best to avoid driving during times like this. However, when driving becomes necessary, you should do it with the utmost care and caution.
During your test, you may find questions that test your ability to make the right decisions whenever you encounter situations like this.
After earning your license, the learning doesn't stop. Trying to stay safe on Abu Dhabi roads is a full-time job. You not only have to take responsibility for yourself; you'll have to look out for other road users as well. 
Show your commitment to road safety by continuously educating yourself on traffic regulations, safe driving practices, and road conditions.
How to Pass the Practical Test
It's pretty easy to be on the right side of the pass/fail line. Here are a few tips to help you achieve this as an Abu Dhabi resident:
Take as many practice tests as possible.

Get enough hands-on training

Be mentally prepared for each test.

Familiarize yourself with the procedures involved beforehand.

Remain at ease all through, so your mind is at its best capacity.
Wrapping Up
Whether you're a new driver or an experienced one, mastering the essentials for obtaining a driving license in Abu Dhabi is a road well worth traveling. 
No doubt there would be a series of twists and complications. However, with the right knowledge, you should be able to overcome them and come out successful with a driver's license in hand.