Last Updated on October 26, 2023
When it comes to making a lasting impression, your home's exterior plays a pivotal role. The curb appeal of your house not only reflects your personal style but also significantly impacts its value. An attractive and well-maintained exterior can elevate the entire neighborhood, while a neglected one can detract from the overall aesthetics. In this article, we'll delve into a comprehensive guide on exterior renovations that can truly impress and transform your home's curb appeal.
Assessing Your Home's Current State
Before embarking on any renovation project, it's imperative to take a step back and assess the current state of your home's exterior. Start by critically examining the existing facade, yard, and landscape. Identify any problem areas such as chipped paint, rotting wood, overgrown bushes, or a cracked driveway. By evaluating the existing conditions, you can define clear goals and priorities for your renovation journey.
Planning Your Exterior Renovation
Here are the essential steps to planning your exterior renovation: 
Establish a budget.

Begin your renovation project by establishing a realistic budget. Consider the scale of your project and the funds available for it. Keep in mind that exterior renovations encompass various aspects, from landscaping to roofing, and each comes with its own price tag. Having a well-defined budget will help you make informed decisions throughout the process.

Research and gather inspiration.

Gather inspiration from various sources such as

home improvement magazines

, online platforms, or even by exploring your neighborhood. Collect images and ideas that resonate with your taste and the architectural style of your home. This step will serve as a creative foundation for your renovation plans.

Create a timeline and project plan.

Outline a detailed project plan with a clear timeline. Factor in the seasons and weather conditions, as certain tasks are best suited for specific times of the year. By setting milestones and deadlines, you can ensure that your project stays on track.

Obtain necessary permits and approvals. Depending on the scope of your renovation, you may need to obtain permits and approvals from local authorities. Check with your municipality to ensure you comply with all regulations and zoning laws. Failure to do so can lead to costly setbacks and legal issues.
Exterior Renovation Ideas
With your planning phase complete, let's explore a range of renovation ideas that can breathe new life into your home's curb appeal.
Landscaping and Garden Makeovers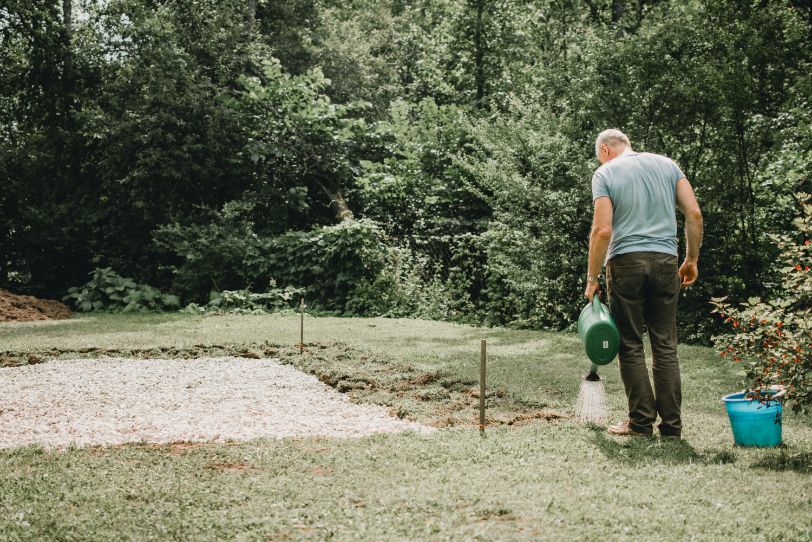 A well-designed front yard can create a welcoming atmosphere for your home, and it's essential to choose plants and trees that are well-suited to your local climate for long-term success. Native plants are often a wise choice as they require less maintenance and support local ecosystems. When planning your landscaping, don't forget to incorporate hardscape elements like walkways, patios, or decorative borders. These features will help define your outdoor space as well as provide structure and visual interest to your front yard, elevating its overall appeal.
Decks and Patios
Adding a deck or patio to your home can create an inviting outdoor space for relaxation and entertainment. Whether you prefer the natural charm of wood or the low maintenance of composite materials, a well-designed deck can become a focal point of your exterior. You can consult experienced deck builders about the design and explore various customization options. Patios, on the other hand, offer versatile options for outdoor furniture and decor, allowing you to customize your outdoor living space to your liking.
Exterior Painting and Siding
A fresh coat of paint or new siding can dramatically transform your home's appearance. Choose a color palette that complements your surroundings and architectural style. Additionally, explore various siding materials, such as vinyl, wood, or fiber cement, each with its unique benefits and maintenance requirements.
Roofing and Gutters
A well-maintained roof protects your home while also enhancing its curb appeal. Select roofing materials that are durable and suitable for your climate. Upgrading your gutters and drainage systems can prevent water damage and maintain the integrity of your exterior.
Windows and Doors
Replace old, inefficient windows with energy-efficient models that improve insulation and add visual appeal. Energy-efficient windows can help reduce heating and cooling costs, making them a smart long-term investment. 
When upgrading your doors, focus on stylish and functional options that align with your home's aesthetics. It's also a good idea to consider security features such as reinforced frames, multi-point locking systems, and impact-resistant glass to enhance safety and peace of mind for your family.
Driveways and Walkways
Repair or resurface your driveway to eliminate cracks and potholes, ensuring a smooth and safe entrance to your home. When designing walkways, consider using sustainable materials like pavers or gravel. These additions not only improve functionality by providing stable pathways but also contribute to the overall visual appeal of your home's exterior.
Lighting and Fixtures
Outdoor lighting helps enhance security while creating a warm and inviting ambiance. Well-placed lighting can highlight architectural features and landscaping, further enhancing your home's curb appeal. Explore various lighting options, from pathway lights to elegant porch fixtures, and consider incorporating motion-sensor lights for added security. 
Also think about smart home integration for lighting control and energy efficiency, allowing you to adjust your outdoor lighting effortlessly and reduce energy consumption.
Sticking to Your Renovation Budget and Timeline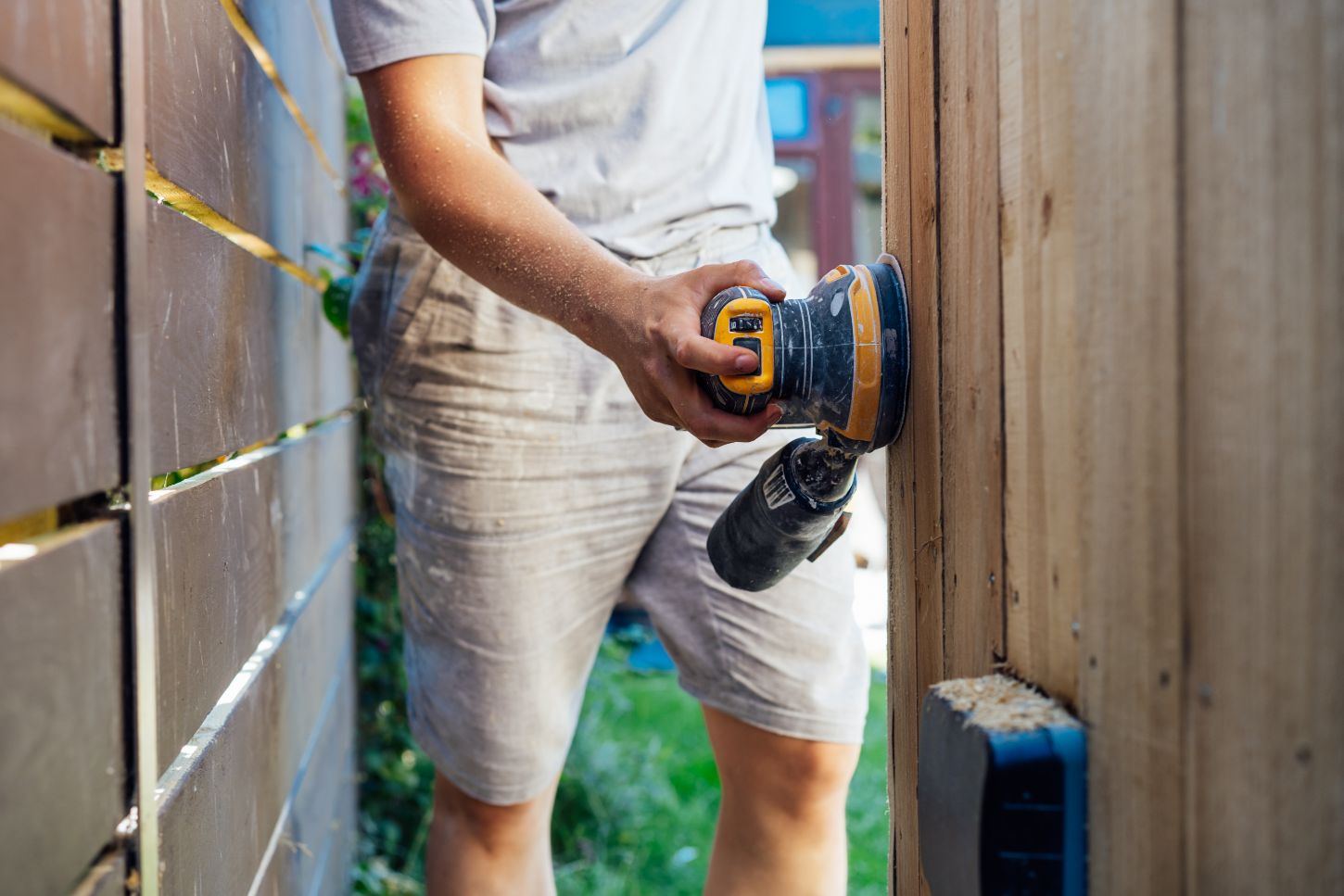 Budgeting is a critical aspect of any renovation project. To avoid financial surprises, allocate a portion of your budget for unexpected costs and contingencies. Additionally, explore financing options if necessary, such as home improvement loans or lines of credit.
As you move forward with your renovation plans, the execution phase will take center stage. Ensure that the project adheres to your timeline and that quality control measures are in place. Regular inspections can catch issues early, preventing costly fixes later on.
Final Thoughts
With your exterior renovations complete, it's time to proudly showcase your home's newfound beauty! Consider hosting an open house to share your achievements with friends, family, and potential buyers. Update your online listings with fresh photos that highlight your home's enhanced curb appeal. And why not share your renovation journey on social media to inspire others?
Last but certainly not least, remember that regular maintenance is key to maintaining the curb appeal you've worked hard to achieve.