Last Updated on May 17, 2021
Nowadays, there are numerous blogs in the Internet world. Some of them cover technology news, some of them share fashion and beauty tips, and some of them write about amazing life-hacks. Even though they cover different topics, they all have in common useful information, and practical advice they provide and in that way improve our everyday life.
Whether you're experiencing rough times in your life, maybe seeking an answer to a challenge you're facing, or you're just looking for inspiration, you should definitely check out and bookmark these five blogs that will totally change your life.
1. Zen Habits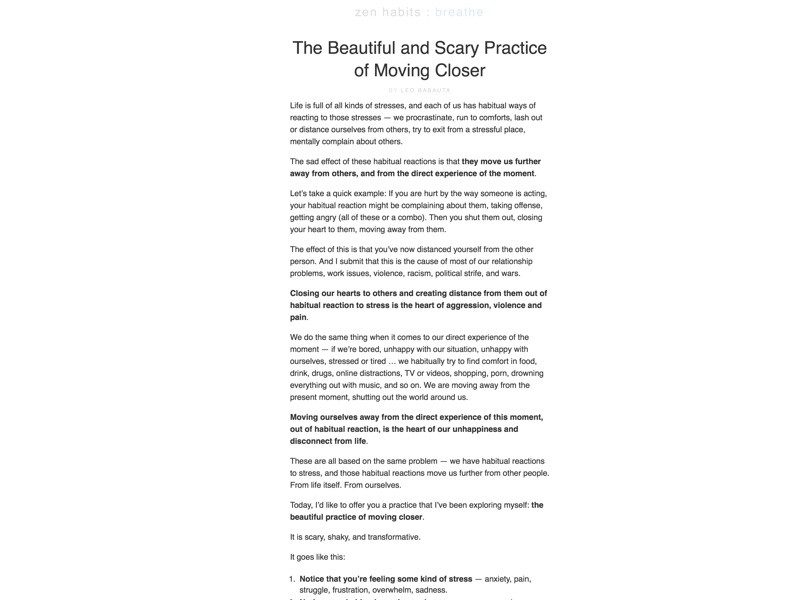 "Drink your tea slowly and reverently, as if it is the axis on which the world earth revolves." – Thich Nhat Hanh
Leo Babauta is a founder of Zen Habits, a blog that has over a million readers. He writes about finding mindfulness and simplicity in our hectic everyday lives. It's about being productive and enjoying life.
Zen Habits blog is a minimalistic corner on the Internet where you can find actionable and useful tips on how to declutter your world and focus on things that are important to you, create something wonderful and find happiness.
Start Here:
2. Tim Ferris's Blog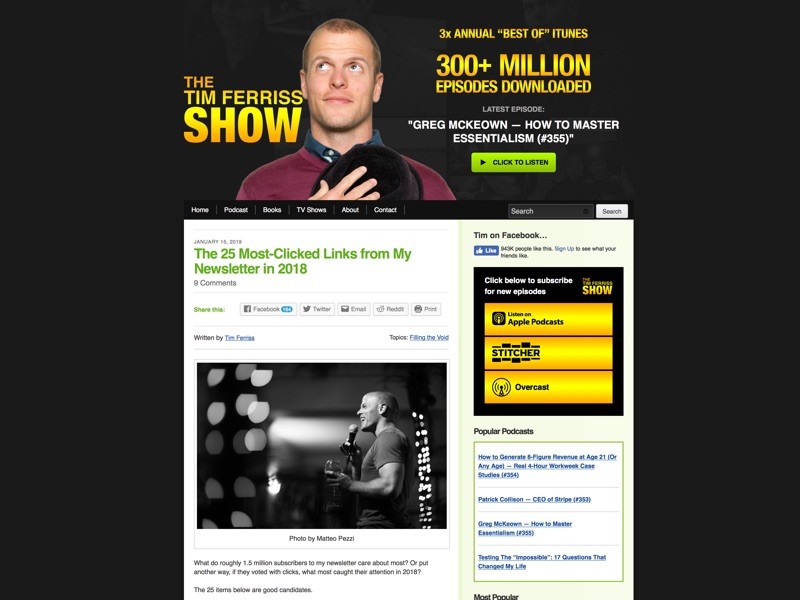 "To enjoy life, you don't need fancy nonsense, but you do need to control your time and realize that most things just aren't as serious as you make them out to be." – Tim Ferriss
Tim Ferriss is the author of the famous The 4-Hour Work Week book. This book had a profound influence on many people to change their life drastically. His blog extends the book and offers plenty of different life hacks. Tim is a brilliant guy who will make you wonder and encourage you to be a better version of yourself.
Start here:
3. Think Simple Now
"That's been one of my mantras – focus and simplicity. Simple can be harder than complex: You have to work hard to get your thinking clean to make it simple. But it's worth it in the end because once you get there, you can move mountains." – Steve Jobs
Nichole Davids, a content writer at BestEssayTips, perfectly summaries the concept of this blog: "Tina Su founded Think Simple Now in 2007 as a personal mission to spread positiveness, compliance, and happiness in everybody's lives.
Her blog posts provide simple solutions to real-life problems. Also, her articles cover a wide range of topics, such as meditation, creativity, simple living and the list goes on. There's something for everybody."
Start here:
4. Marie Forleo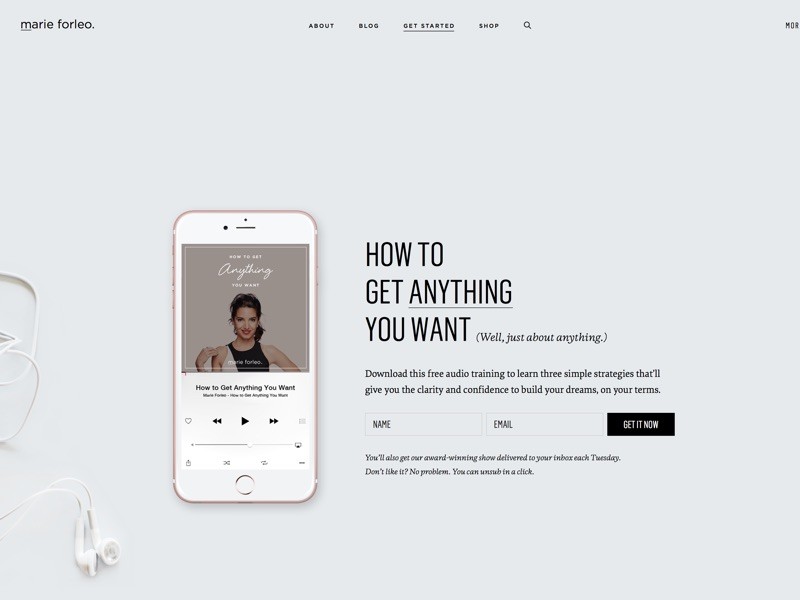 "There has never been and never will be another you. You have a purpose – a very special gift that only you can bring to the world." – Marie Forleo
Marie Forleo is a founder of Marie TV, entrepreneur, and philanthropist. She is very authentic, and she has vibrating energy that is contagious. On her blog, you can find practical tips on how to create life and business you love. In addition, she gives illuminating, straightforward answers to questions that bother us all.
Start here:
5. Danielle LaPorte
"You will always be too much of something for someone: too big, too loud, too soft, too edgy. If you round out your edges, you lose your edge. Apologize for mistakes. Apologize for unintentionally hurting someone profusely. But don't apologize for being who you are." – Danielle Laporte
Danielle LaPorte Is the author of the Desire Map concept that helps with the everyday organization but in a way that is more aligned with your feelings and needs.
Her blog posts are relatable and inspirational, written from her own experience and that's why she will encourage you to change your habits and lead a more meaningful life.
Start here:
Final thoughts
Having bad days is normal, and it is an integral part of life. It's a circle of life, and it will pass.
However, you can decide how you'll feel about them and how you'll react to them. Take a moment to realize how beautiful life is and be grateful for all the good things you have. Practice mindfulness and self-care. Choose to love and share before receiving. That way, you'll be prepared to face batter any difficulty or bad moment.
In the end, it's up to you. You are responsible for your life.