Your URL is usually one of the first things a visitor sees when they come to your website. Many URLs are long and cluttered with random numbers. If you want to share a link with somebody, you'd want a shorter URL, preferably one that contains a description of the page to which it links.
If you're running a blog or business website, or you're making promotional material like pamphlets and fliers, a short, memorable URL is a must-have to catch people's attention, as well as save up on space. 
Having a descriptive URL is also crucial for raising your site's SEO, so it shows up higher in the search results.
Now that Google URL Shortener is a thing of the past, quite a lot of alternatives for short URL links have come into the fray. In this article, we'll help you decide the best URL Shortener to suit your needs.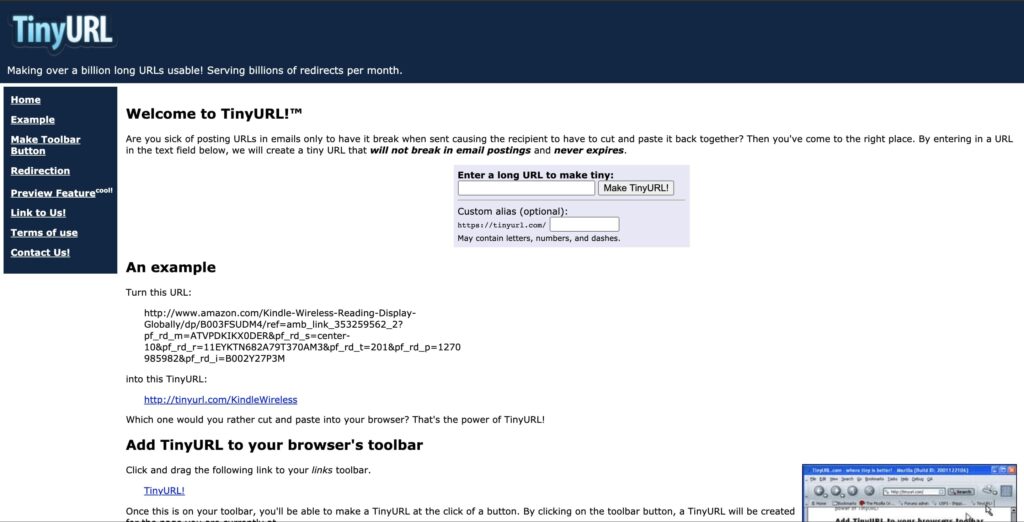 TinyURL is a long-time favourite for shortening links on-the-go. It's been around since 2002, and is instrumental for making clean URLs that won't break in emails. It even allows you to customize your new URL, which is useful when you're trying to spread the word of your business. 
TinyURL is one of the simplest short URL services. It's totally free and anonymous, providing a simple, unbreakable URL redirect without any bells and whistles.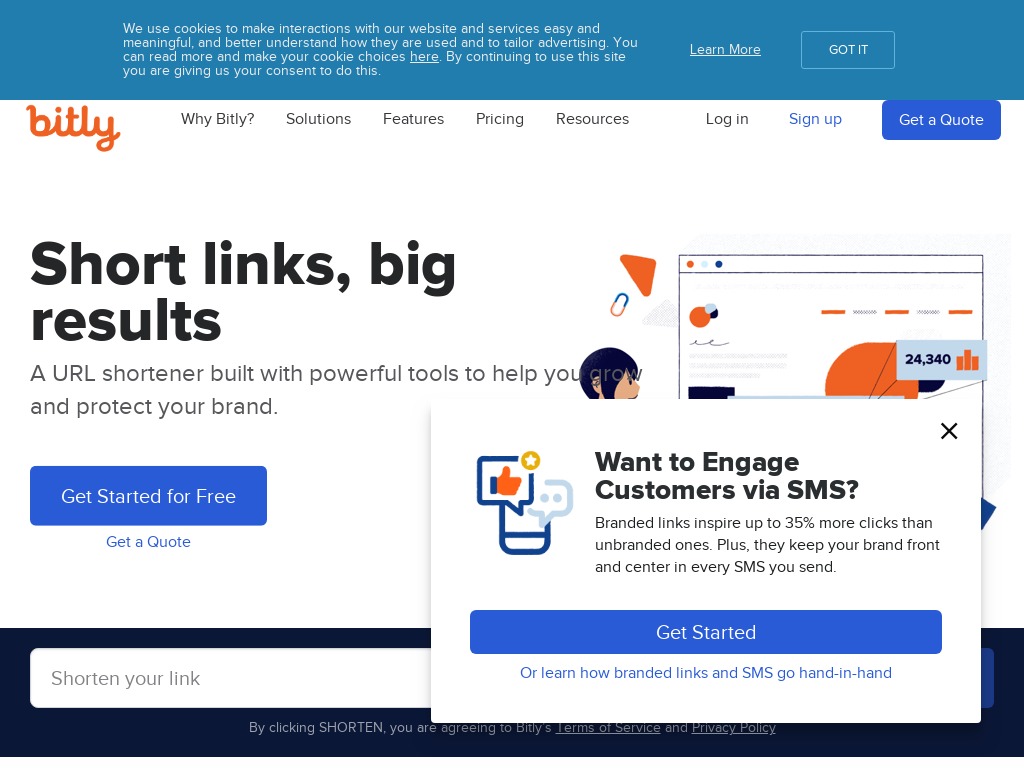 Some higher-level URL shorteners can also be analytical tools that share useful information on the users clicking your links. Enter Bitly, the premier URL shortener for businesses to track their online presence. Like TinyURL, Bitly can be used to produce anonymous, short links.
However, Bitly really shines in providing visitor data. The service gives you a dashboard for tracking how many times the URL has been clicked and shared, and where your visitors are coming from. A Premium plan is also available that allows you to track over 1,000 branded links per month, among many other features.
Capsulink is a powerful URL shortener that allows you to route your short links dynamically, create branded links, use emojis in URLs, integrate with API, secure email addresses, generate QR codes and many more. It comes with a convenient dashboard and stats about user device, location, and platform.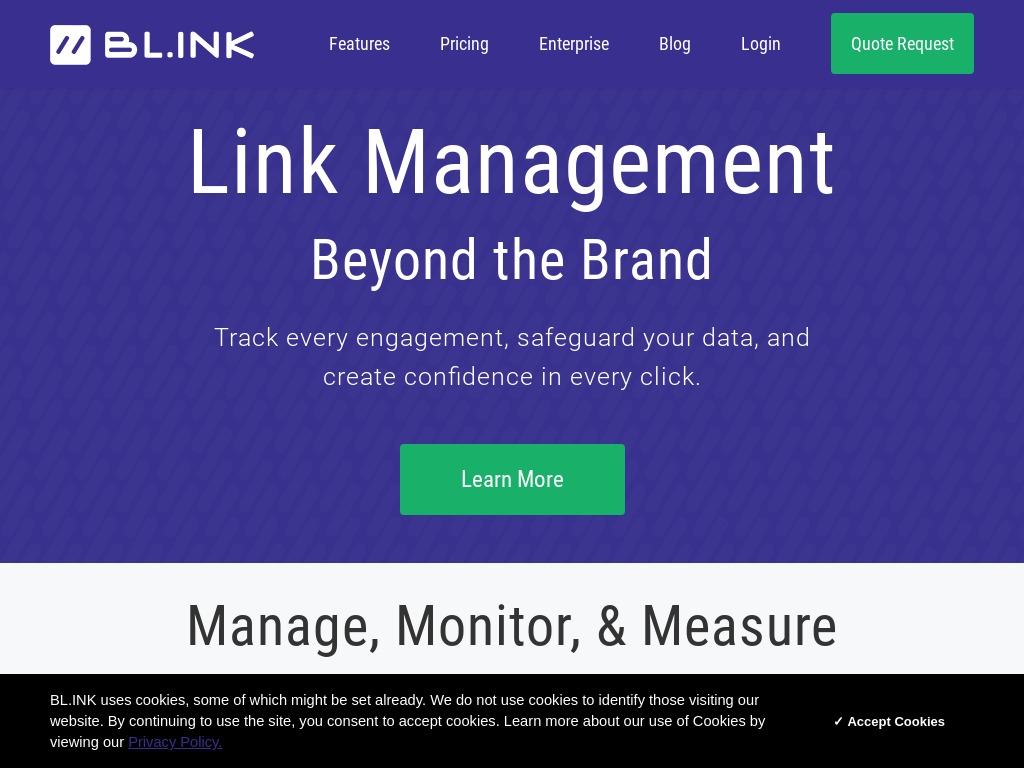 Another excellent site to shorten URLs for your business is BL.INK. Its dashboard allows users to track statistics like link traffic and trending links, as well as sharing information on a user's device and location.
If you have an ad or social media campaign going on, BL.INK gives you the ability to monitor the metrics of its popularity with its sleek interface. You can even see the hours that your links are most active. It has a cheaper Premium plan than Bitly, so it's worth a try for your business.
T2M is a full-featured URL shortener with a unique bonus – it also allows you to generate QR codes for another way to quickly access webpages. Each shortened URL automatically comes with its partner QR code, so you can use whichever you wish. 
T2M comes with two dashboards that feeds you data on user device, location, and platform. However, you need to pay a small fee to use T2M. In exchange, you're able to shorten and track as many URLs as you please. Advanced plans also let you change multiple URLs at once and secure them with password protection.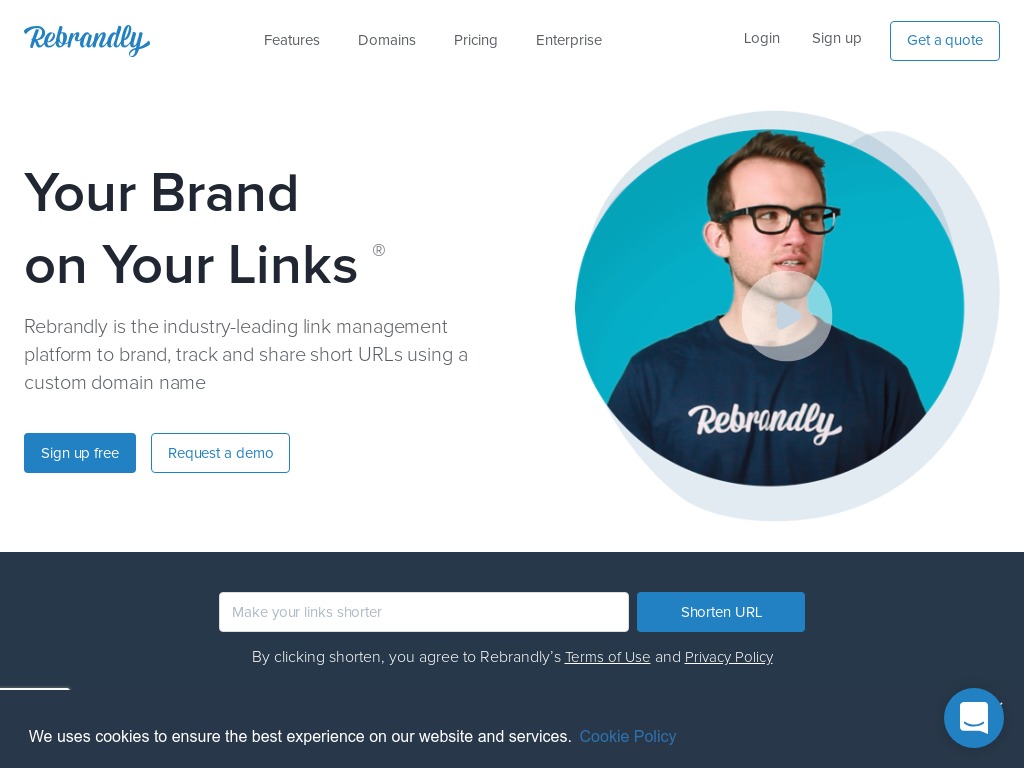 Rebrandly has a unique focus among URL Shorteners, as it shortens links with the goal of maximizing the value of your brand, be it for a company, blog, or person. 
You can fully customize up to five links to better describe your brand in their Free plan, allowing you to have a consistent link format for business cards, referrals and resumes. It also generates QR codes and tracks a few info points, such as link popularity.
For a simple URL shortener with a handy updating feature, Hyperlink is great. It's a free-to-use service that's available on iOS and Android devices as well as PC. It's clearly geared for mobile use, as you'll receive a push notification whenever your link is used. It backs it up with an analytics dashboard and an unlimited amount of customizable short links.
IS.GD is another free, no-frills URL shortener in the same vein as TinyURL. It lets you create customized links and view basic statistics like the number of redirects each link has received. It also generates a QR code for each link you shorten. For a casual URL shortener, IS.GD is pretty substantial.
OW.LY is a URL shortener integrated to the HootSuite social media management platform, so you can shorten links and track their statistics on your HootSuite account. Its tracking features include the basic link popularity, link trends, user information, and visitor count.
Paid plans exist which allow you to customize links, gain access to real-time analytics, and more.
It can be frustrating when you're running a blog, pouring in good content, and still not receive any income. Adf.ly is a URL shortener that can lend you a hand with that. Every time a user clicks on a link you've shortened, you earn a few cents. It won't take long to reach a hundred or a thousand visitors, so you can actually net a nice amount of extra money with adf.ly. It's also equipped with a dashboard so you can check visitor rates and how much you're earning.
BIT.DO is another URL shortener that's packed with analytics features, mostly the same with the other contenders in this list. You can track how your links are performing and information on site visitors. It doesn't get any simpler than that, and it earns points for being a free service.
If you want a minimalist URL shortener, POLR is your best bet. It's actually an open-source project, so if you know a little about code, you can use POLR to upload your own URL shortener services. It can generate public links, which anyone can access, as well as secret codes that come with passwords. As an open source URL shortener, using POLR is completely free.
Conclusion
URLs matter a whole lot if you're trying to make your online identity stand out. If you want better search results for a certain keyword or your site's name, a URL you can customize to have your site name is valuable.

Even for throwaway uses like simply condensing a long link to a funny GIF or meme, you'd want some features like an unlimited expiry time, cyber security, and the ability to know if a friend has already clicked on a link.
We hope this article helped you find out the best URL shorteners out there for you. Have a good time making your links elegant!