Besides Facebook, Instagram and YouTube, there is one more social media that is making so much noise. On the count of three, let's say its name…3,2,1…TikTok. It should be a common name now, right? After all, you've come across multiple 30-second fan clips going around Facebook and Whatsapp with TikTok signage at the end.
Other social media sites took a while before becoming extremely popular among internet users. This begs the question, what's behind TikTok's instant rise to fame? Let's find out.
Reasons for TikTok's Incredible Rise to Fame
Curious to know the secrets behind TikTok's blistering rise to fame? Here they are:
Reward for creativity – so many platforms take advantage of content creators by imagining they are satisfied with amassing followers and subscribers. TikTok on the other hand rewards publishers for their efforts and this helped the app get widespread adoption.
A place for young people to be themselves – TikTok is a platform that promotes freedom of expression. And quite frankly, no one needs that more than the gen Z-ers and they are loving the visibility they are getting in return.
Ease of use and a wealth of features -TikTok is one of the few social media platforms that are loaded with video editing and customization tools. And it's supremely easy to create and upload media.
Advanced AI capability -AI is among the disruptive technologies revolutionizing companies and business processes. TikTok includes this technology in ensuring the users are fed with the right preference leading to happy user experiences.
Use without signing up – the beauty of the TikTok app is that you get taken to content right away without ever needing to sign up. This is usually not the case with the likes of Facebook and Snapchat.
Quick Statistics About TikTok App Worth Knowing
TikTok was created in China by Zhang Yiming, the 13 richest people in China

TikTok boasts over

80 million users in the US

and 60% of those are female. A majority of them are aged 16-24 years

Worldwide, the TikTok app now has over 1 billion active users and the app boasts over 2.6 billion downloads 

On average, users open the app 8 times a day

TikTok is available in over 154 countries and in 75 different languages

An average user spends about 52 minutes per day on the app

83+% of the app users have posted a clip

Gen Z are the biggest users of TikTok

The version of TikTok in China is called Douyin
How Does TikTok Work?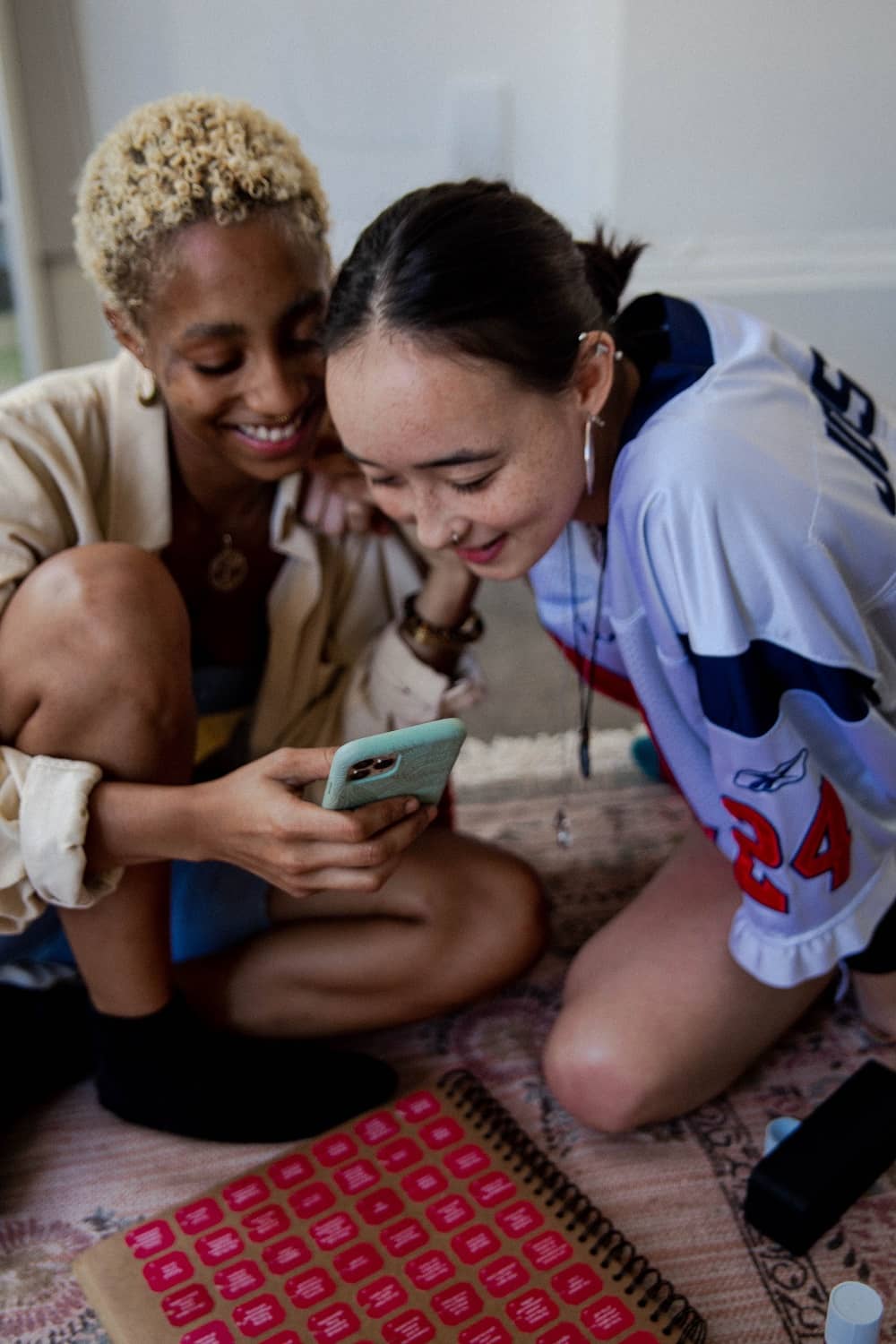 TikTok, like Vine, is an app for sharing short viral videos. Normally, the platform allows a video recording of up to 15 seconds. However, you can join several clips to make a whole 60-second video.
The app comes with a wide selection of song snippets, sounds, and special effect tools that let you make your video stand out. You can live-stream as well or add videos straight from your phone.
One of its most fun features is AR effects. This allows users to alter the color of hair and eyes and throw in some cool shades, hats, puppy ears, flowers, and much more. The social sharing button lets you share content on other social media sites.
Duets is the feature that lets TikTokers dance or lip-sync to other music. It also allows them to split the screen so several people can perform side by side with friends, family members, or celebrities. The greater the collaboration plus performance, the higher reach a duet video will get.
Hashtags, reactions, geo-location, video preview, and QR code scanner are also other features that make TikTok an outstanding social media app.
Creating an account
You can log in to TikTok with your Gmail, Facebook, Apple, Twitter, or Instagram. Anyone aged 13 and above can create an account with them. Nevertheless, remember you still watch videos without an account. You only need one if you intend to publish content.
How Brands Can Leverage TikTok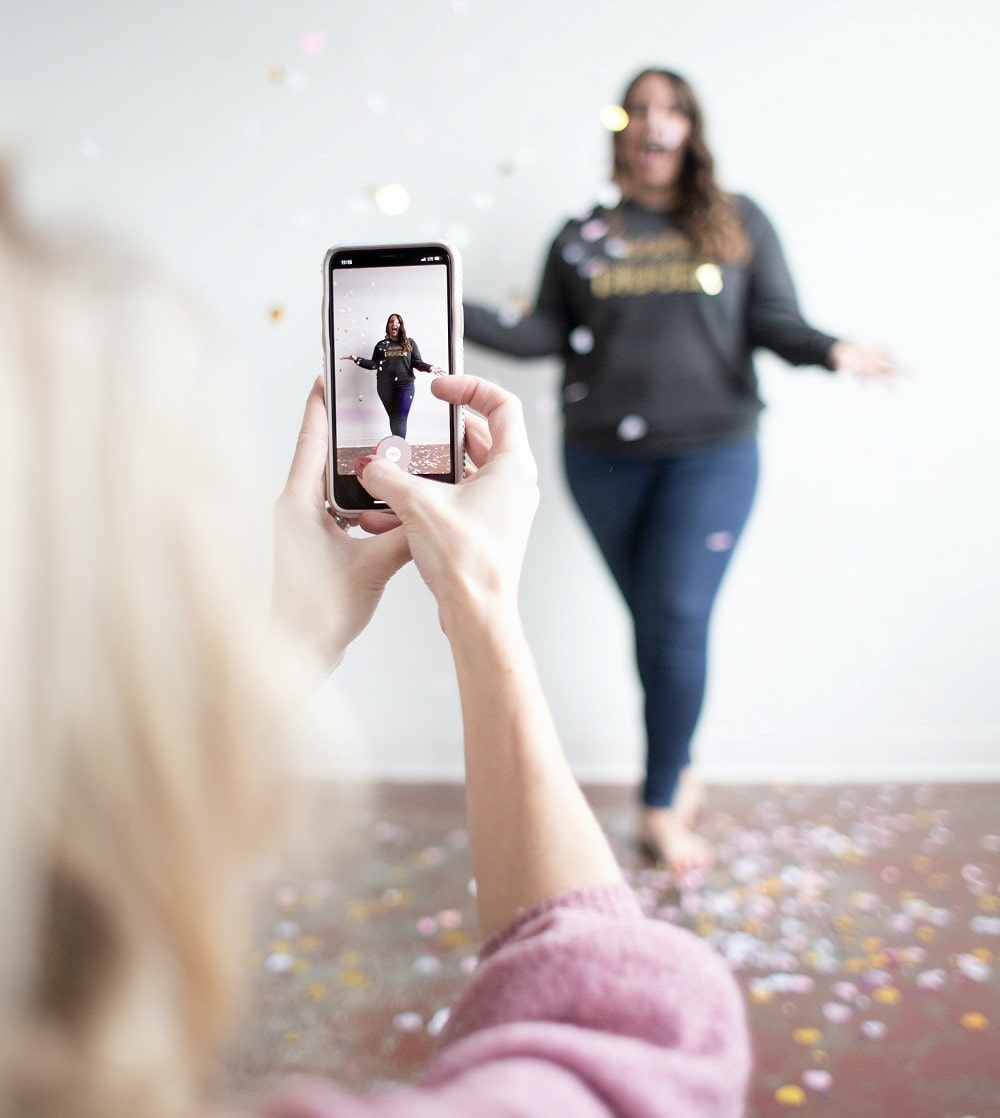 TikTok is a powerful marketing tool to include in your social strategy. Used correctly, the app can put any business in front of millions of the younger demography. But there's a small learning curve involved.
First things first. You need to learn how its algorithm works to get the best engagement rates. This can be done by posting different types of videos until you understand which ones get shown to a wider audience. If you want to save time and dive straight into the action, you can contract a TikTok expert.
TikTok is more of a community than a social media tool. Even their tagline says it all 'make your day.' So the idea here should be to make content that is so appealing and make people follow, like, and even purchase your products. Rule of thumb: Entertain before you sell. This golden rule will get you millions of dedicated fans and buyers.
Stick to the trend when creating content. TikTok isn't about perfection. It's about expression. So while a perfectly curated ad will stand out, it will fail the viral, native format litmus test.
Don't forget to be timely. TikTok trends die within 24 hours and companies must be ready to jump on the hottest trends the moment they arrive. This way, you can enjoy the same popularity as other TikTokers.
Frequently Asked Questions
What's the point of the TikTok app?
TikTok users use the app to record a video of them dancing, singing, lip-synching, doing comedy, or anything really. Videos are then shared by community users for fun or to gain followers. Majorly, young people use TikTok to express themselves.
Do you get paid to use TikTok?
TikTok pays for your talent and creativity. However, you need to be 18 years older, have at least 10k followers, and with a minimum of 100k video views to qualify to apply for TikTok's fund program. The content must be original and in line with the app's terms and conditions.
Can I watch TikTok without the app?
TikTok is an app and that is where you get the best experience. However, you can also access countless videos by visiting the app's website, TikTok.com. 
Can I use TikTok without an account?
TikTok is very unique compared to Facebook and Snapchat. This is because you don't need to sign up for an account to view content. However, to publish content, you will definitely need an account.
How does TikTok make money?
Like YouTube and social media networks, TikTok too earns its revenues through advertisement and promotions done by business companies and individuals.
Can you have a private account on TikTok?
All TikTok accounts are by default visible to the public. However, accounts for users under the age of 15 are kept private. You can also visit your profile section and trace 'Privacy and Settings.' From there, you can switch your account to private mode or choose who can see your content.
Can I block a user on TikTok?
TikTok allows you to block some users. To do that, you need to visit their profile, trace the three dots on the upper right corner and you can see 'Block user.' If you tap it, they'll be blocked and will not see your content. 
To unblock someone, go to 'Tap Me' then click the three dots on the upper right to access 'Privacy and Safety.' Under it, you can see 'Blocked Account.' From here, you can unblock any account you wish.
What are other apps similar to TikTok?
TikTok is not the only app available for creating and sharing short-form entertaining videos. There are other alternatives like Likee, Snapchat, Triller, Dubsmash, Byte, and Funimate Video Editor.
Wrap Up
TikTok is definitely the next big thing after (what you think should come first). You can join the app and view viral clips when you are bored or use it for business to improve your brand's awareness among the youngest members of our society. 
What about its future? Well, Vine and Musical.ly (incorporated into TikTok) were once all the rage when it came to short-form videos but they are no more. That's not to say that TikTok's future is gloomy. No.
However, in comparison to the number of users on Facebook, YouTube, and other giants, it's possible that TikTok may not be able to beat them. But, with improved updates, better advertising rates, and other improvements, the platform may lie longer than its competitors and predecessors. We hope this article helped get a better understanding of it.