Last Updated on January 2, 2023
Do you dread submitting yourself to the nightly toss-and-turn? Too little sleep can be detrimental to your health and decrease your productivity. Maybe you've tried supplements, meditation, and moving your bedtime, but nothing seems to work.

However, your lack of sleep may have nothing to do with you at all. There are many reasons your bedroom could be preventing you from getting a good night's sleep.
You're sleeping on the wrong mattress
Sometimes the answer to your insomnia is right under your nose—literally. The wrong mattress can disrupt your sleep and have counting sheep to one million. You may be sleeping on a lousy bed if you notice some of the following symptoms: 
You keep getting sick

You're putting on weight

You wake up exhausted and sore

Your allergy issues are acting up
If you're at your wit's end with sleepless nights, it might be time to switch out your lumpy mattress for an organic one. These mattresses prevent the accumulation of dust mites and retain their shape to give you a healthy night's sleep. When you're ready to catch Zs again, you can look into organic mattress providers like Essentia (https://myessentia.ca). 
There's too much light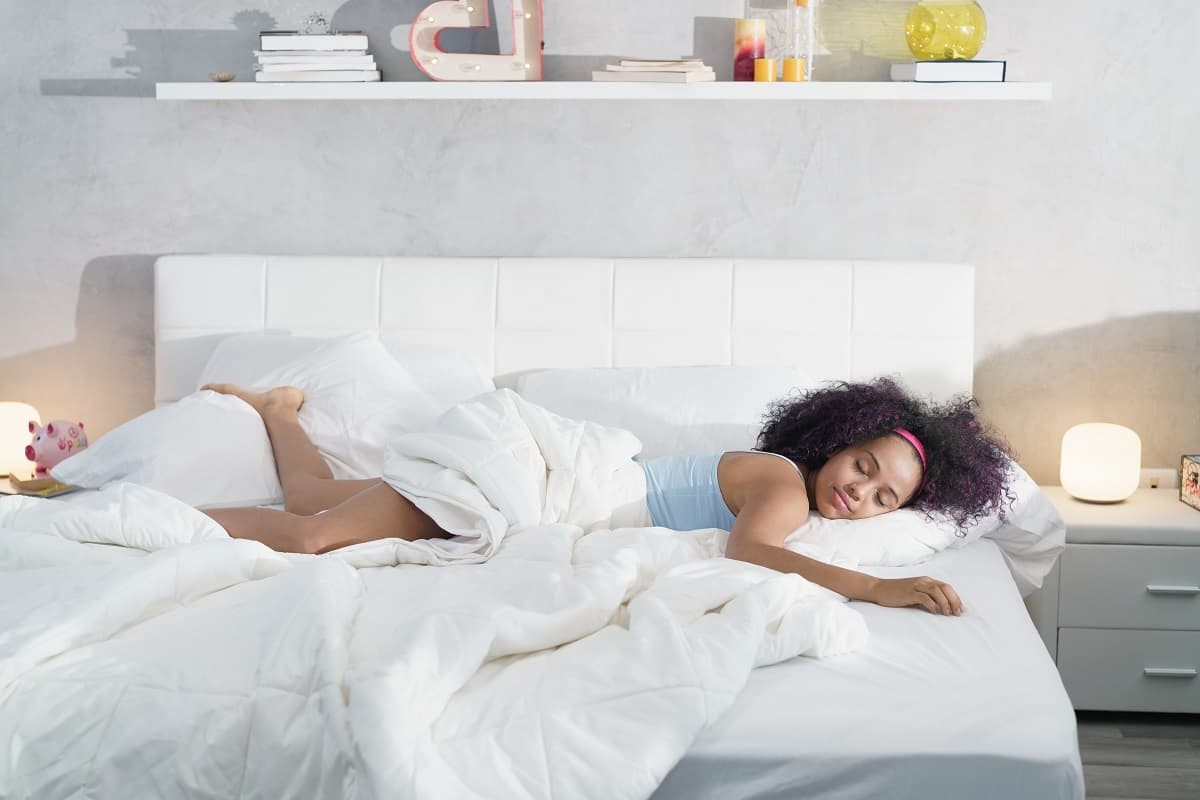 Whether you have lots of windows with sheer curtains or live near a business with flashing neon signs, too much light can mess with your sleep. Invest in a good pair of blackout curtains to ensure that your room is dark when you're trying to get some shut-eye.
Your room is too messy
A messy room may not seem like it has anything to do with sleep, but it can be disruptive to your dreaming. If your room is cluttered, you may feel unsettled while trying to fall asleep. The thought of the mess you need to clean may plague you.
Try to keep your room clean and organized. Get rid of as much clutter as possible. Your room should feel like a sanctuary, and a clean room will lead to a clear mind. Decluttering can help you calm your racing thoughts enough to get to sleep at night. 
Too much dust
Too much dust can lead to allergies. You can get a stuffy nose and congestion, which can make it difficult to sleep. Be sure to dust your room regularly. You may want to invest in an air purifier if dust is a particular issue in your room. Tackle the dust in your room and trade your sneezes for Zs. 
The temperature is off
Everyone has a temperature at which they sleep best, but sleeping in a cool room is beneficial. It's recommended that you set your thermostat at 65 F before you go to sleep. Your body temperature drops at night, so a cooler room allows you to expend less energy and have more restorative sleep.
It's too noisy
While some noise, like white noise or soft music, can help you sleep better, other noises can be distracting and disrupt your sleep. If you can control the noise levels at night, try to keep your room as quiet as possible.
However, if you have noisy roommates or live in a noisy part of town, you may need to invest in a white noise machine or noise-canceling headphones. 
Electronics
The blue light from your phone and other electronics can make it difficult to fall asleep. If you can't resist the temptation to scroll through your social media feeds at night, you may need to leave your phone in another room before you try hitting the hay. 
Wrap-up
Getting good sleep is a combination of good habits like meditating and taking sleep supplements, and ensuring your bedtime environment is conducive to good sleep. If your bedroom keeps you up at night, be sure to make the necessary changes to get back to dreaming.