A backpack is a type of carryall bag that holds different kinds of things like books, gadgets, office gear, camping equipment, manicure set, and clothes. Most backpacks are made of nylon, canvas, leather or the combination of the three.
Did You Know…
That it was Otzi, the Iceman who unknowingly invented the backpack?
Over 5,000 years ago, a traveler whom researchers named Otzi, the Iceman, managed to cross the Alps carrying a wood-framed backpack most likely made of combined skins. Archeologists say that Otzi's bag is still considered one of the rarest archaeological finds to date.
That it's possible that the precursor of the backpack we have today was a framed leather rucksack?
In the late 1800s in Norway, framed leather rucksacks were heavily used. Alas, there was no documentation on who the bag's inventor was.
That a military knapsack was used in 1886?
A civil war veteran, Colonel Henry Clay Merriam of the Seventh Infantry, patented a pack with intricate straps and complicated buckles. The result was awkward and cumbersome, but the bag allowed soldiers to carry heavier loads without the contents spilling everywhere.
That an improvement of Colonel Merriam's knapsack was patented in 1909?
Ole F. Bergan from Norway patented a rucksack made of canvas. Unlike Merriam's version, Bergan's bag had a sleeker form and better fixtures to fit the human body. The rucksack had straps to help the body distribute the weight of the bag as evenly as possible.
That it was in 1938 when a lighter and more functional backpack was made?
It was Gerry Cunningham, a hiker and a rock climber, who "invented" the modern backpack. His invention was the first one to feature zippered compartments that made all the difference in terms of functionality and even style.
Backpack Buying Guide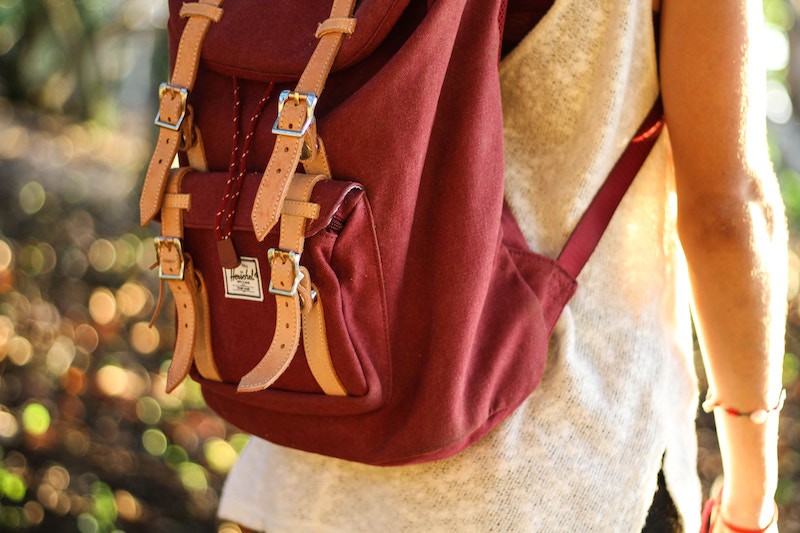 Here are some valuable tips to help you shop for the best backpack to fit your needs.
Comfort
By far, the most important factor you must consider when backpack shopping is your comfort. Regardless of how great a bag looks, if it hurts your shoulders and back, then it won't do you any good. You may even injure yourself if you disregard comfort and prioritize style.
It's important that you meticulously check the build of the bag as it heavily contributes to your comfort. The build includes the shape of the bag's backside, its shoulder straps, and its padding.
A backpack with a great build has a comfortable back panel, evenly padded shoulder straps, and an optional hip belt. The combination of the tree distributes the weight of the bag across the body.
Look for a backpack with adjustable and evenly padded shoulder straps to help reduce the strain on your back. The padded back panel will follow the shape of your lower back, which allows for a natural arch to avoid any back pain.
The optional hip belt helps to remove or lessen the weight on your back and shoulders.
Durability
High-quality backpacks are made that way since they are created using only the most durable materials. Durability is an absolute necessity, especially if you plan to stuff the backpack with heavy things.
Durable bags are typically made of heavy-duty nylon material and high-grade straps and zippers. The most common materials used to make a durable backpack are polyester and nylon.
Canvas is also used since the material can last for a long time. Leather is another great option, although bags made from pure leather are quite expensive.
The bag's shoulder straps are usually its weakest points. As such, it's important that you double check the quality of the straps. Check out the sewing pattern and the thread material. As much as possible, choose a backpack with double-stitched straps.
Content Protection
A great backpack is waterproof. For it to be a good one, the bag should at least be somewhat water-resistant. This means the bag must be coated with a special water-repellent solution.
You must also take note of the backpack's padding. It should be thick and strong enough to protect gadgets like laptops.
Activity
There are different kinds of backpack for various kinds of activity. What is the purpose of your backpack? Where do you often use it? What do you usually put in it?
These are the kind of questions you need to factor in to help you choose the best type of backpack that will fit your needs. A book bag is different from a travel backpack. A hiking rucksack is different from a canvas knapsack.
Choose a bag that is suitable for your activities.
Related Articles
10 Awesome Backpacks for You
Here is a list of cool rucksacks to help you narrow down your choices of backpacks.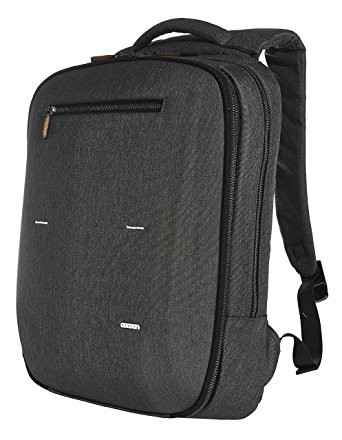 Cocoon Backpack is function and style combined. It is made from 600D polyester and can accommodate a 15-inch MacbookPro and more. It features faux fur lined padded compartments for both a MacBook and an iPad. It also has a document pocket and an integrated EVA Protected GRID-IT! Pocket.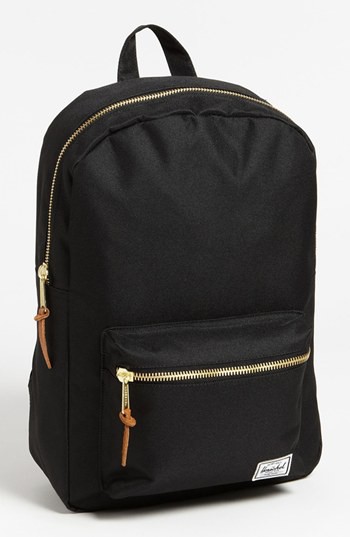 Part of the Herschel backpack line, Settlement Mid-Volume bag delivers everything great about the famous bag brand. It features a classic look with locker loop and multipurpose inner sleeve, key clip, and pocket. It is made of 100 percent polyester and is trademarked with brand's classic woven logo.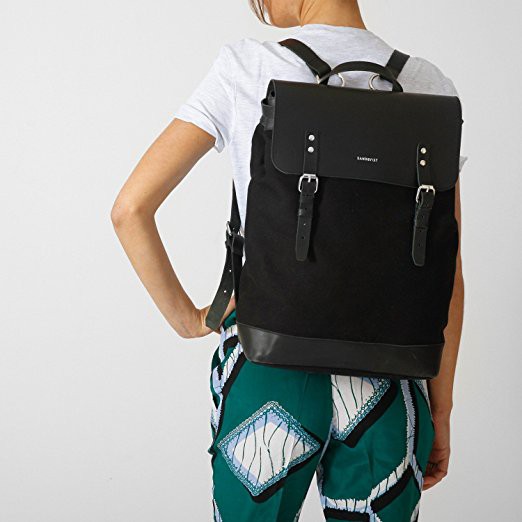 Merging urban functionality with a minimalist Swedish design, this Sandqvist backpack is the ultimate book bag. It has multiple media pockets in different sizes. It also sports a leather trim that ensures durability and embossed branding.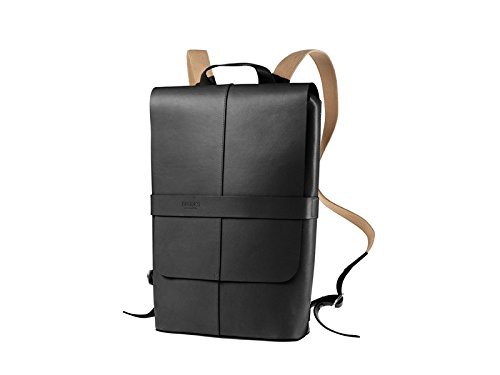 Crafted by skilled artisans using century-old techniques, Picadilly Day Pack by Brooks is 100 percent handmade in England. Only the finest vegetable and tanned leather pieces are used to create this backpack.
It features a strap on top and additional chest strap locks for increased stability. It can carry up to 18 liters of things like binders, gadgets, clothing, and even packed lunch.
Delivering multiple pockets in different sizes for different things, this Thames Harpsden Backpack from KNOMO London is ideal for people who liked an organized bag. The bag is made from high-quality nylon coated with ultra water-resistant polyurethane. This unisex bag can accommodate the size of a MacBook.
This tough-looking backpack from Nixon has a spacious main section that has a fold-over barrier and internal cinch closure. It is big one: 5 inches in height and 15 inches in width. It has adjustable shoulder straps with a headphone port. It's made of different materials, primarily canvas, leather, mesh, and nylon.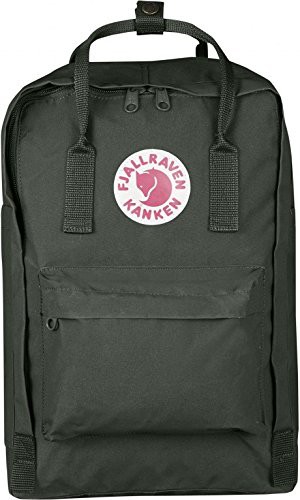 This 13-inch, forest green bag is the laptop backpack version of Fjallraven's best-seller Kanken Laptop day pack. This bag has several packs including a removable seat pad, front and side pockets, padded shoulder straps and a reflector in the logo patch. It is primarily made of vinylon.
This polyester-made backpack from Hellolulu features an easy access zippered compartments. The Dani Campus also has zippered pockets: one in front with key clip and two side ones on the outside. Its polyester body is coated with water-repellent solution for a long-lasting use.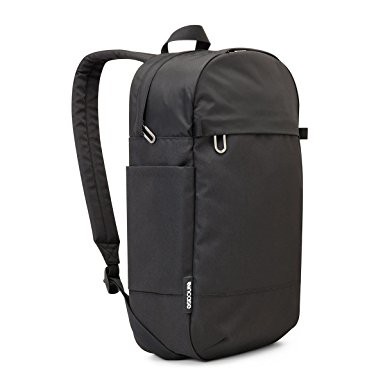 This one-size, black compact backpack from Incase is made of polyester (60 percent) and nylon (40 percent). It provides a fleece-lined laptop compartment and two external zippered pockets. It can accommodate a 15-inch size laptop.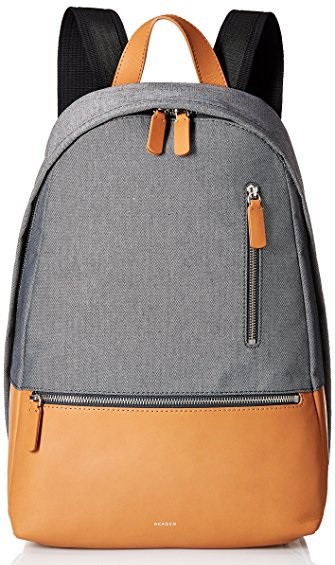 Skagen's backpack for men contains recycled plastic materials. It can accommodate a 15-inch laptop. The bag also has two zipped pockets and a pen holder. Its exterior also has a handy vertical and horizontal zip pockets.