People have a love-hate relationship with hashtags. But love them or hate them, they are still important today – especially if you want to be seen on social media. You're most likely familiar with them from Instagram. But they are just as significant on Twitter, Pinterest, and even on Facebook.
Hashtags are used to help people quickly find relevant content on a given social media platform. Trending themes will typically have hashtags on them, such as #MeghanMarriesHarry for the royal wedding. But popular themes can also carry hashtags, like #gymspiration for people who love fitness, or #foodporn for mouth-watering photos of food.
While it's not exactly set in stone, there are certain rules to using hashtags. This is especially true if you're a business and you're looking to promote your products and services on social media. Using too much can annoy potential customers. But use too little – or even the wrong ones – and it's like saying goodbye to future leads and sales.
For instance: if you're trying to promote healthy fruit drinks, don't limit yourself to your brand name and hashtags like #summer #cocktails and #healthyliving. You can kick it up by including the name of the place where the photo was taken, #drinkrecipe for those who want to copy your signature blend, and maybe something cute like #bottomsup.
Though it may seem simple enough, picking hashtags can be tough. That's why there are hashtag generators. Pick one (or two) and you can easily breeze through related content in a flash. Not only that, you'll be in the radar of potential followers, too.
Need a little help picking a hashtag generator? You've come to the right place.
Hashtag Generators
Today we will help you find the best free hashtag generator.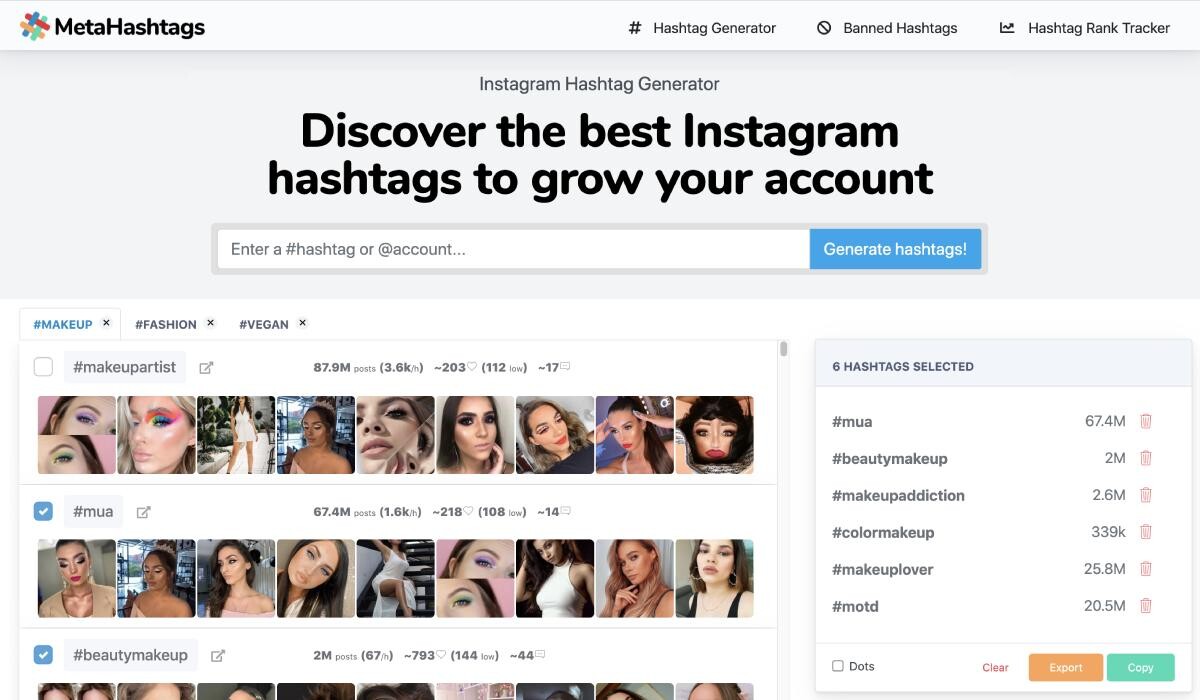 Free instagram hashtag generator that gives you hundreds of related hashtags with useful metrics to choose the right ones. You can even search hashtags other accounts are using. Then simply copy and paste your hashtags.
Unique hashtag generator and analyzer by Ingramer allows you to find the best hashtags by uploading your photo, post URL, or entering 1-5 keywords. The service is multilingual. Each hashtag is clickable — you will find the # difficulty analysis.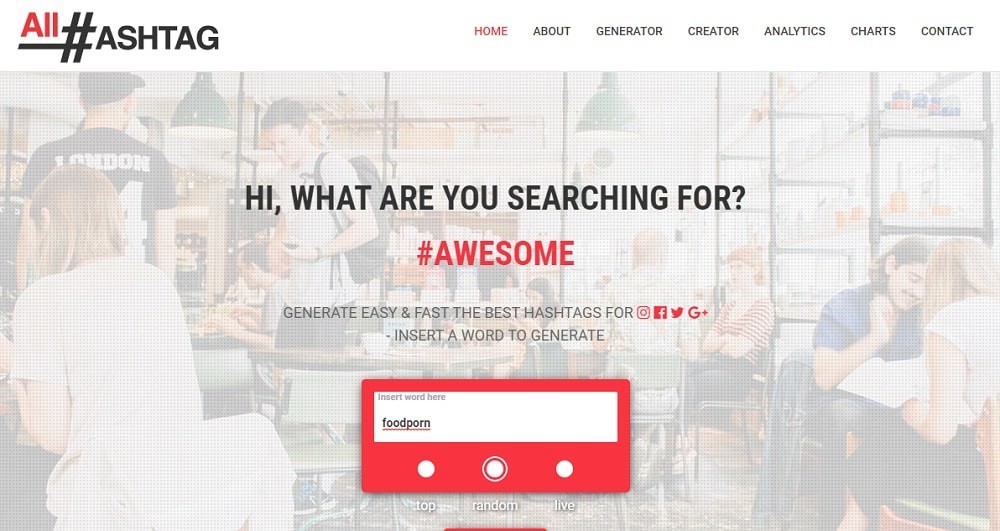 Check out popular, recent, or random hashtag suggestions using this tool. And with a one-click button, you can quickly copy all their top or similar recommendations so you save time and effort.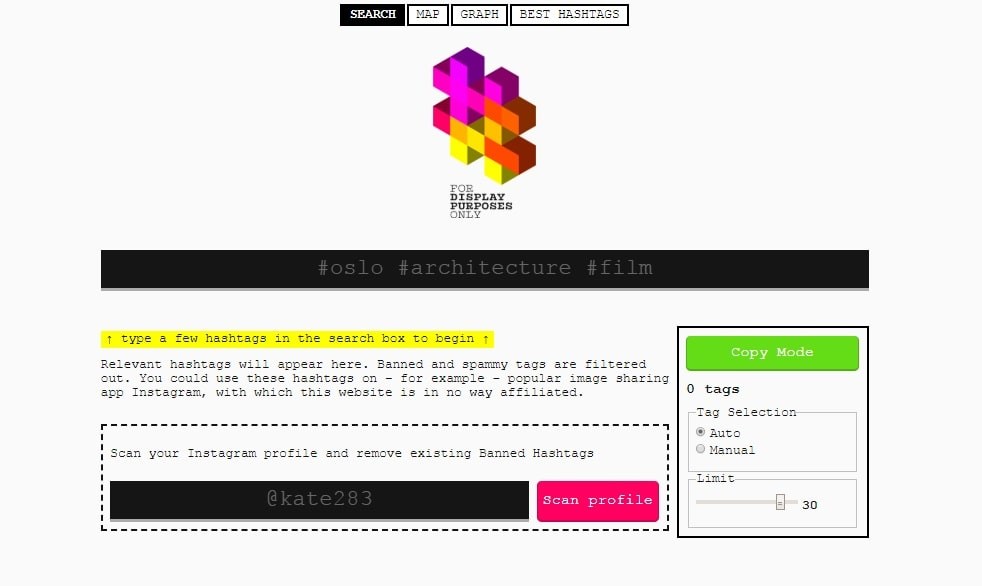 Not only will this tool show you popular hashtags, it will also display a list of banned hashtags you may already be using on your profile. This is great if you want to make sure you're reaching the right audiences and being social media-friendly, too.
While the rest of this service comes at a premium price, their Historical Instagram and Twitter Snapshot Reports is FREE. Just login using your Twitter or Instagram account to see relevant data.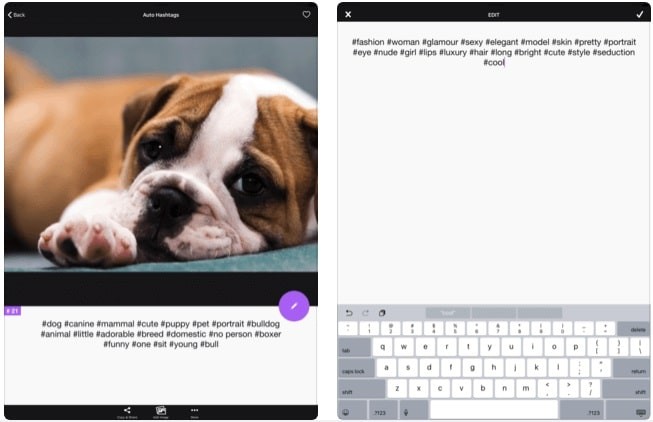 A hashtag generator tool for Android and iOS users, simply upload your photo on and it will produce a list applicable to your picture using computer vision algorithm. The best part is that you also get location-based relevant hashtags.
For those who are often undecided on which photo to upload, let this AI photo recognition app do the work for you – along with clever hashtags to make sure you're seen by the right people.
This tool suggests hashtags based on the picture you upload. Aside from that, you also get free keyword recommendations, as well as the ability to post simultaneously across various platforms such as Facebook, Flickr, Twitter, Adobe Stock, and Shutterstock.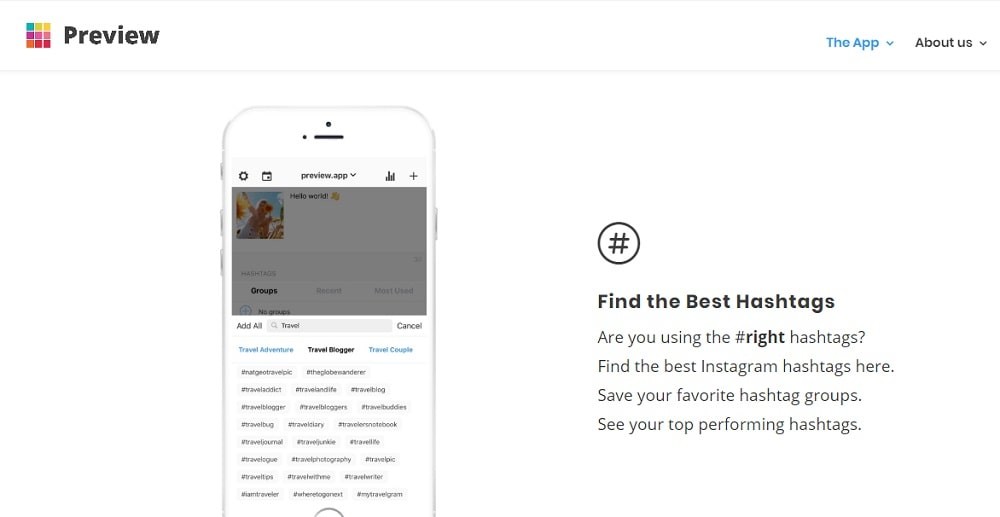 This all-in-one tool will be your Instagram buddy. From finding the right hashtags, monitoring your progress, to editing your photos and more, this is one app you'll want around.
10. Command
If you want to succeed at the Instagram game, you're going to need something that will push you to do what counts. Think of this mobile app as an annoying trainer that will help you get the job done through expert caption and hashtag recommendations, profile analytics, demographics, and scheduling, to name just a few.
Their free services include: a hashtag generator, Instagram downloader, banned hashtags, username to ID converter, and local proxy.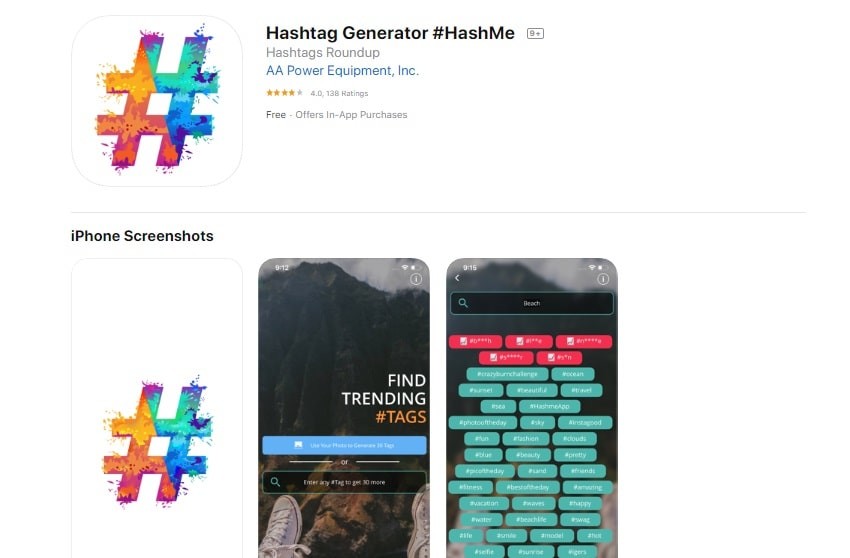 Available for iOS and Android, this app helps you find trending tags as well as use unique hashtags to get your content to folks who would be seeing your photos for the first time.
Are you a blogger or social media Influencer? Then let this tool help you find better hashtags by photo, URL, or manually. There's also a multi-language hashtag search for location-specific targeting.
This isn't just for SEO. Believe it or not, you can also use this look for relevant hashtags in your niche.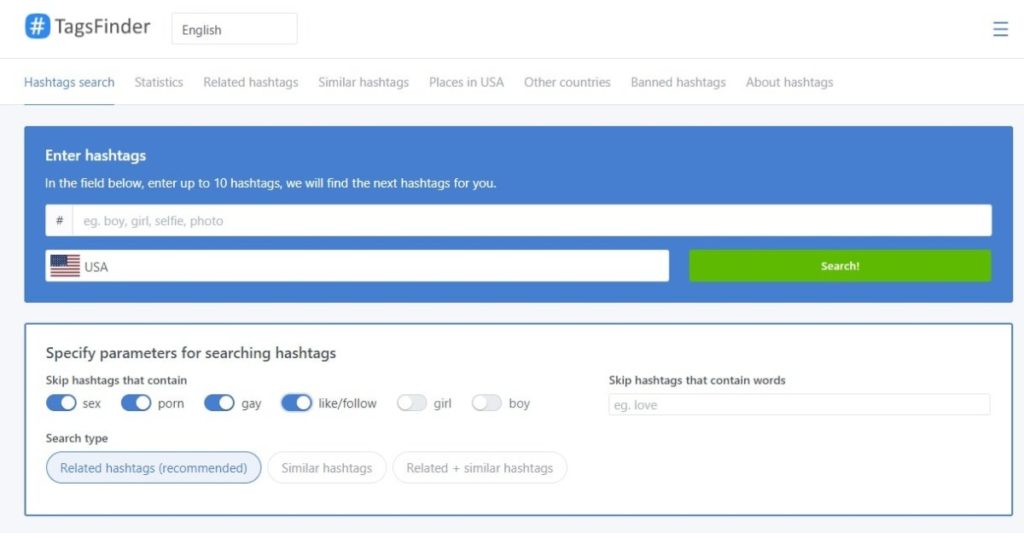 Customize your hashtag search from the get-go by specifying which ones are off-limits.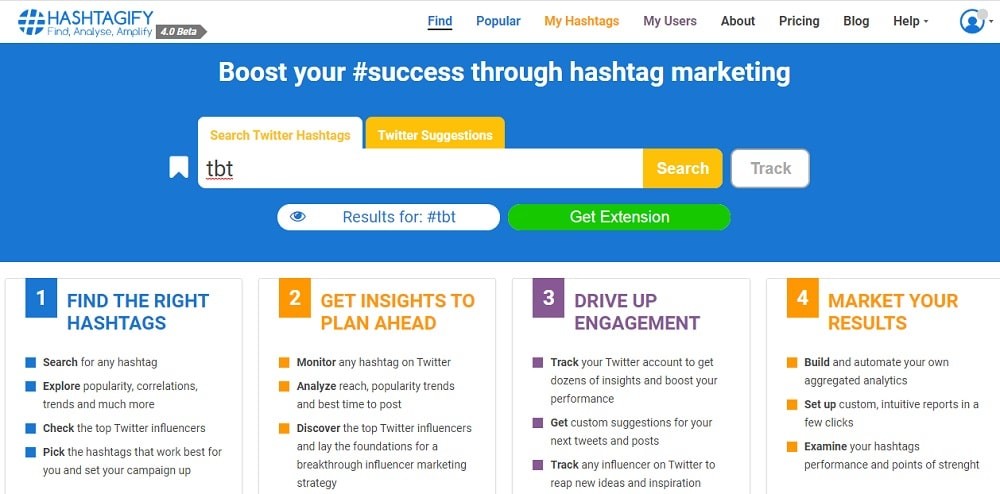 Use this service to check out hashtag stats such as popularity, trends, variants, as well as countries and users who used those hashtags recently.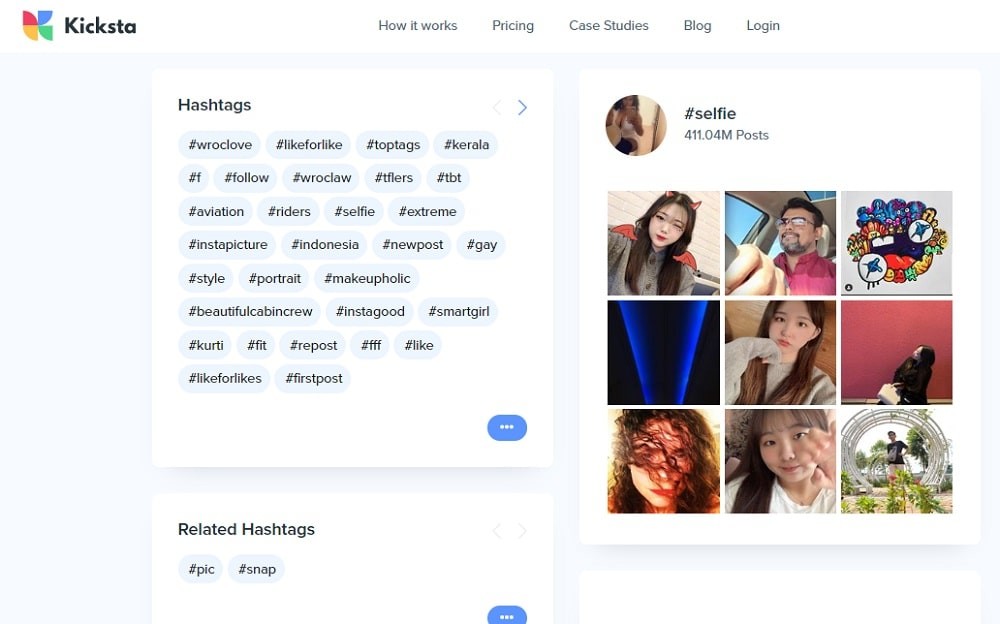 Say hello to an Instagram hashtag tool that just generates top, random, and best matching hashtags. No fuss, no monitoring, and no tracking.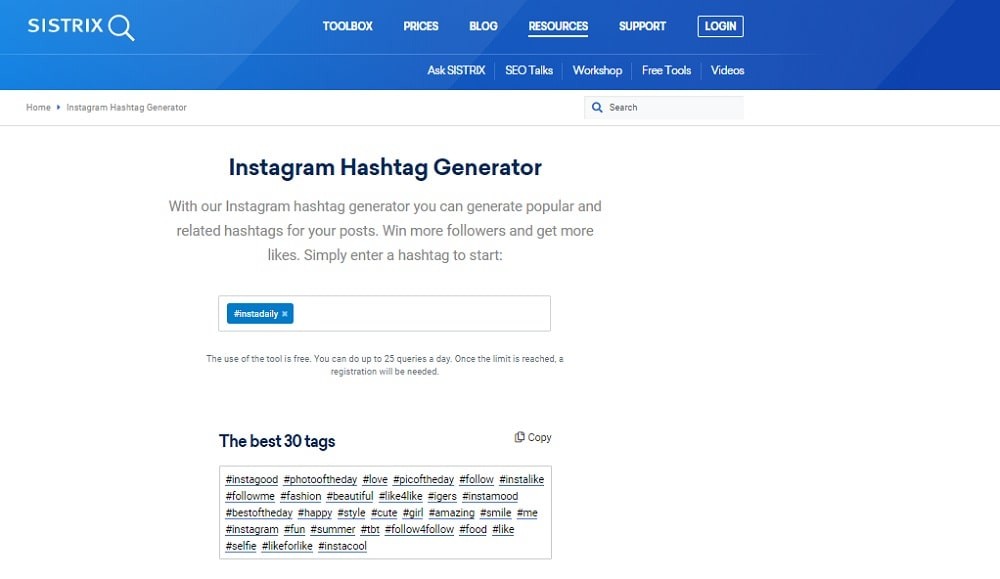 Get popular hashtag recommendations that are relevant to your theme from a database of over 15 billion hashtag combinations that are updated regularly. Cool.
This user-friendly tool not only helps you see trending hashtags, you also get to see content that's using those hashtags. This should give you an idea which type of posts to put on your feed.
Simple and with a clean interface, this is just about hashtags – and none of those pesky add-ons that you know you won't be using anyway.
In this mobile app, all you need to do is input the category, style, and location of your photo and let the app do its thing.
22. Twitter & Google Trends
The easiest and free tools out there are right under your fingertips. On Twitter, simply go to "Trends for you" sidebar. For Google fans, just check out Google Trends. Free, effortless, and fast.
Once you get your hashtags in order, you can peacefully schedule out content ahead. you can go through the Instavast tools review when choosing IG automation.