Last Updated on March 30, 2023
CBD oil and other CBD supplements have become popular products within the natural health and wellness industry. CBD oils are increasingly being marketed as a general health supplement that can have a positive impact on many elements of a person's health. From the potential to improve mental health to easing joint pain, there are many ways that CBD oil can enhance health and fitness. 
CBD oils are considered one of the best ways to use CBD supplements and are often recommended for novice CBD users. One of the excellent features of CBD oils and part of the reason they have become so popular is that they are available in a wide range of different options allowing for a personalized CBD experience.
With there being so many different CBD oils available, it is not always easy to spot the best options. Here are a few things to look out for when purchasing CBD oils to help you find the best oils on the market.
Full-spectrum or CBD isolate oils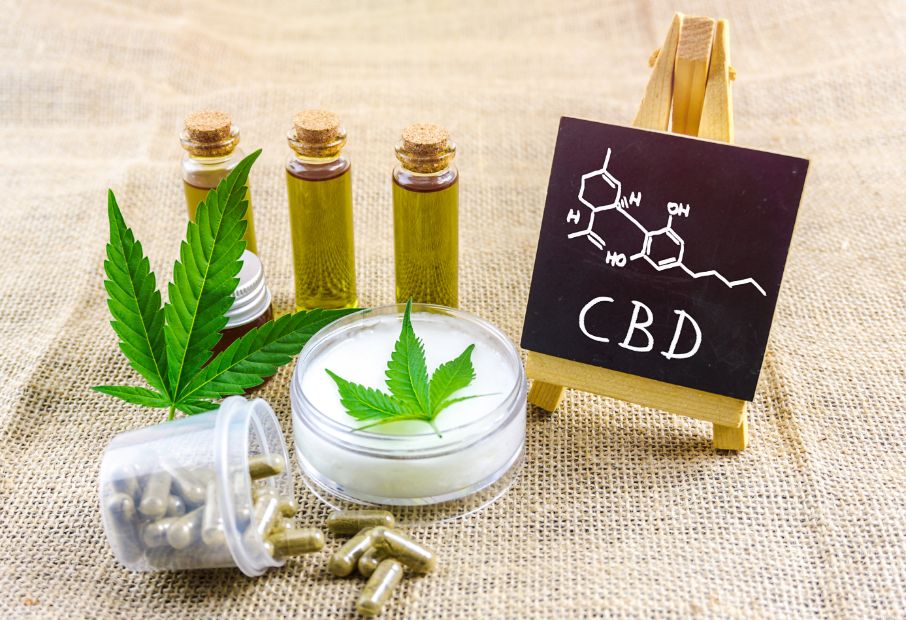 Many people do not realize that not all CBD is the same and that there are a few different options available when purchasing CBD oils. The two most common types are CBD isolate and full-spectrum CBD.
The type of CBD used within an oil should be clearly stated on the label or the product description. For example, PureKana CBD oil contains a cannabinoid-rich full-spectrum CBD, while some other brands choose to use CBD isolate instead.
CBD isolate oils contain pure CBD extracts, which means that all the other compounds found within the hemp plant have been removed. Some people argue that isolated oils are better as they are thought to be pure and make it easy to keep track of exactly what is contained within the oil.
On the other hand, full-spectrum CBD oils retain all of the natural compounds found within the hemp plant. Full-spectrum oils don't only contain a mix of cannabinoids but also terpenes and flavonoids that occur naturally within the plant.
All of the different compounds contribute to the oil's overall flavor profile and are thought to work together to trigger the entourage effect for an enhanced experience.
CBD strength
CBD oils come in a wide range of different strength options. It is essential to pay close attention to the amount of CBD within your chosen oil. The concentration of CBD within a tincture is the main factor that will determine its effectiveness.
The amount of CBD with an oil tincture is normally shown in mg, for example, 100mg or 3000mg. Occasionally, it is written as a percentage, which tells you how much of the solution is made up of CBD extract.
The higher the concentration of CBD within a tincture, the more CBD is being consumed with each drop of oil. CBD oils can contain as little as 50mg or 5% CBD but can also be as high as 5000mg of CBD.
Most brands, such as PureKana, will offer their CBD oils in a range of different strength options giving you the freedom to choose which oil is best for you.
When looking to use CBD oils as a general wellness supplement, it is best to opt for lower concentration oils. For treating more specific health conditions, high concentration oils can be a better option. Everyone's CBD tolerance is slightly different, and it can take a little trial and error to find the right dose of CBD for your body.
Flavored vs. unflavored oils
CBD oils can be purchased in both flavored and unflavored tinctures. Like Gold Bee, some brands offer both types of oil, while other brands prefer to stick with simple unflavored oils. The flavor profile of the oil will not impact its overall effectiveness but can be a major factor in how enjoyable the oil is to use.
Unflavored CBD oils have a natural flavor profile, which originates from the flavonoids and terpenes found within hemp and cannabis plants. Flavored oils are different in that additional flavorings, either natural or artificial, have been added to enhance the taste of the oil.
Some people prefer unflavored oils, as it means they can be added to food recipes without impacting the overall taste of the meal. While other people find that the additional flavorings make consuming CBD oils in the form of sublingual drops much more palatable.
Additional ingredients
Another important factor to consider when choosing CBD oils is whether there have been any additional ingredients added to the oil. Some brands aim to keep their oils as natural as possible using just CBD extract and carrier oil. Other oils can be packed with artificial flavorings and colorings, making for a much more exciting flavor-packed experience.
There has been no strong evidence to suggest that CBD oils with additional ingredients are either better or worse. It is still worth paying attention to the ingredient list of your chosen oil, though, especially if the main appeal for CBD supplements is their natural quality.