Over the course of a decade, the UK freelance economy has grown by 25%. It's estimated that there are currently 2 million freelancers and contractors throughout the country fulfilling a variety of roles across hundreds of different industries. As this number continues to increase, so too does the demand for tools that make switching from the corporate office to the home that little bit easier.
While there's plenty of advantages to freelancing, working from home comes with its own unique challenges. With this in mind, we've compiled a list of ten essential tools to help you make the most of contracting in your own space.
1. Dropbox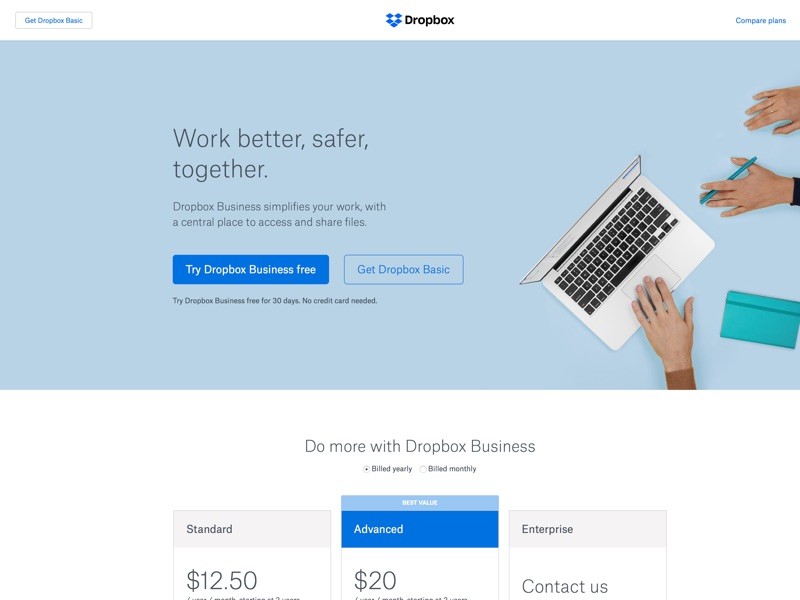 If you're working remotely, it's important to have a reliable central file repository that you can access from anywhere. Dropbox is perfect for this, as it automatically updates across each of your devices. Best of all, it's free up to 2GB, which means you can save money as you freelance and still retain access to all your essential files and documents.
2. My Own Conference
Myownconference.com provides a vast range of tools to make your professional life easier. They offer live broadcasting up to 10 people at a time, instant messaging, document slide shows, ability to record videos and share them later, screen sharing, and much more. And you want to know the best part? You don't have to download anything.
3. Contractor Calculator
As a freelancer, it's all too easy to misjudge how much of your money is "take home" pay, and how much you'll need to set aside for tax. The legal implications of not paying sufficient tax are enough to cause sleepless nights, which in turn will affect your productivity. Be sensible, and use a Contractor Calculator to keep on top of your finances.
4. Distraction Blockers
Procrastination is the freelancer's worst enemy. While it's refreshing not to have a boss breathing down your neck, there can be a downside to being in charge of your own workload. Before aimlessly browsing social media sites for the third time in an hour, ask yourself: "if I employed somebody, would I consider this a valuable use of company time?". The answer, of course, is a resounding "no".
If you regularly find your mind wandering, why not consider installing a distraction-blocking app? Cold Turkey (Windows), Self Control (Mac) and freedom.to (all platforms) are great tools to help boost productivity and prevent you from delaying all-important tasks. These applications allow you to restrict access to certain websites to allotted periods (such as lunch breaks or after working hours).
5. Skype
Communication is key when it comes to understanding what your clients expect from a project. Skype offers free video conferencing which allows you to discuss requirements with potential or existing customers in real-time, face-to-face. This can help you to become more productive as it allows you to iron out any uncertainties before undertaking a job.
6. Coffitivity
Silence is golden, but for many freelancers a quiet home office can lead to wandering thoughts. One solution is to tune into an internet radio station – although some find this to be too distracting. Coffitivity provides a middle-ground between silence and bewildering beats – it's a simple app which recreates the ambient noise of a café to help boost productivity, enhance your environment and quell any feelings of loneliness which can sometimes occur when contracting at home.
7. Free Stock Images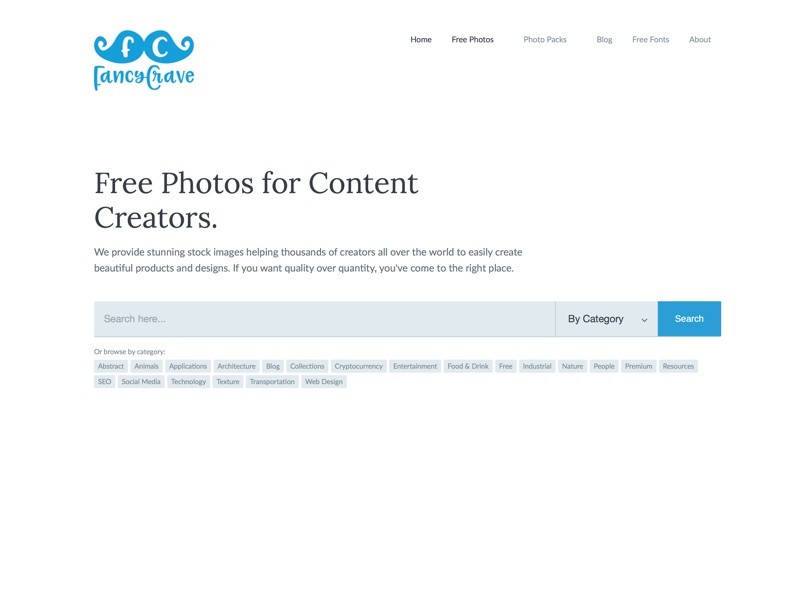 Many freelance disciplines (such as web development, graphic design and article writing, to name but three) require the use of images. Of course, paying for stock images can quickly eat into your budget, but thankfully there are free solutions out there which provide access to high-quality, high-definition photographs for creative commons use. Explore the Fancy Crave photo archive to find high quality free images.
8. Toggl
While there's certainly no shortage of project management tools available, Toggl is perfect for contractors and freelancers. Basic functionality is free, and you can set reminders for urgent tasks, plan projects and keep a track of how you're spending your time. It simplifies the juggling of simultaneous multiple working commitments, allowing you to regain control of your day.
9. Grammarly
Whether you want to impress potential clients with a well-written proposal or simply need to sharpen up your language skills, Grammarly helps to develop concise, legible and straight-to-the-point copy. It offers pointers on spelling and grammar and is indispensable if your role as a freelancer involves writing.
10. WeTransfer
Most email services forbid the sending of large files. If your tasks are memory-intensive (think 3D modelling, video creation or game development), the good news is that WeTransfer allows you to upload and send up to 2GB of files at a time. Once your files are uploaded, they'll be available for the recipient for up to seven days before being deleted for security purposes.
11. TeamViewer
Remote working often means having to log into your home computer from various locations. TeamViewer simplifies this process without the need for niche IT knowledge. Simply log in and access your desktop, wherever you are in the world.
When contracting, anything that makes your working day easier should be considered not just a bonus, but a necessity. By utilising some or all of these tools, you should find that your productivity increases drastically, allowing you to feel less stressed and more in control.