Last Updated on March 30, 2023
In a few short months, the pandemic has forced us to adapt to the 'new normal' way of living and working. Though remote working might increase productivity for some, with fewer interruptions, shorter breaks, and no commuting time, not everyone adapts well to working remotely.
Many remote workers are citing the absence of casual social interactions and constant bombardment of home life in working hours as factors leading to higher levels of loneliness, anxiety, and depression. But there is no need to panic. These seven tips will help anyone working remotely to perform more effectively and also protect their mental health.
Create Boundaries Between Work & Home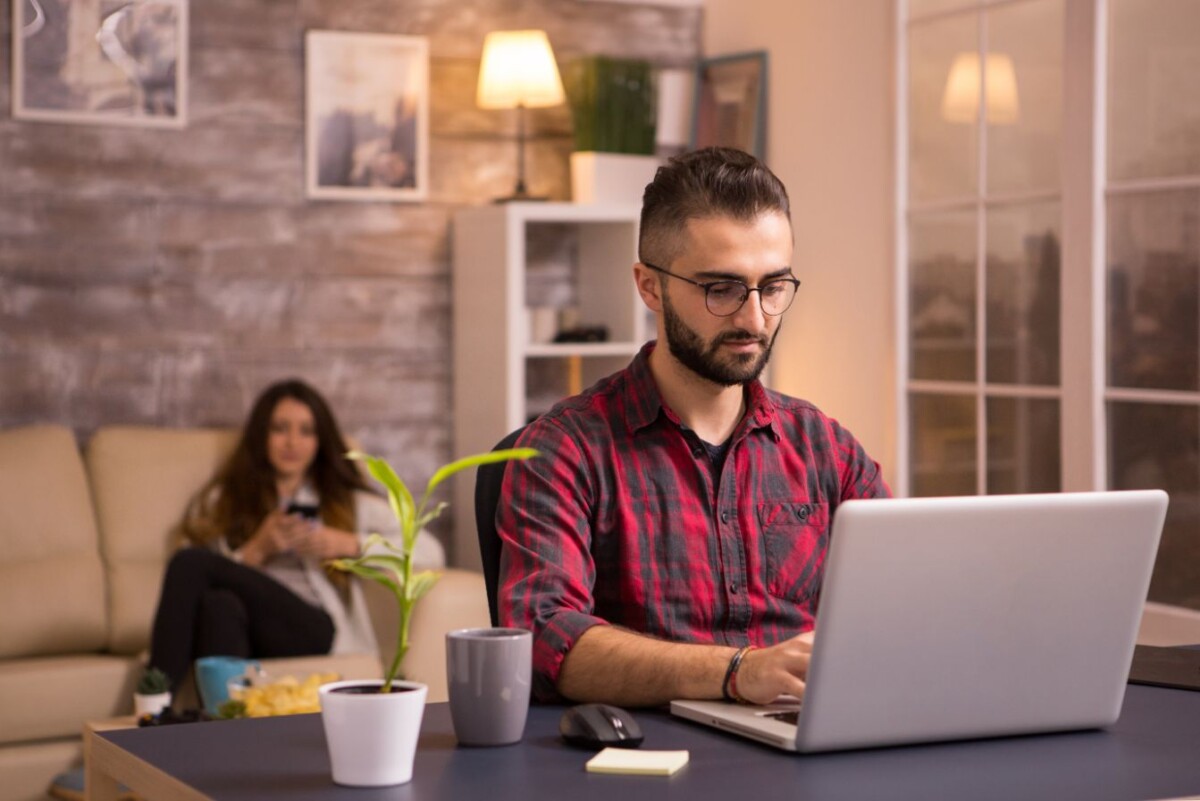 With work at home and relaxation at home, it's hard to find an escape from either. When the boundaries between them blurred, it can lead to being unable to concentrate on working hours and fully wind down in downtime. The importance of the consistent separation of work from home life can greatly benefit your work productivity and enjoyment of activities outside of work.
Therefore it's essential to designate a specialized work area. Home spaces understandably can be limited, with the whole household squeezed into a small space. Workspaces have turned into sofas, the floor, the bed, or the garden.
Wherever it is, consistency in designating that place to be the only place you work in and nothing else can allow you to mentally associate a physical space with a work mindset and enter the flow zone more easily.
Also, make sure to have a daily pre and post-work ritual. Commute time to and from work can be a useful period of 'role transition,' enabling people to prepare for the day ahead at the workplace better mentally. With the need for a lengthy commute now gone, small daily habits such as changing into work clothing, making a coffee in the morning or 10 minutes of meditation can settle your mind in the right space to work, whilst following post-work rituals such as turning off your laptop or your work phone at the end of the day can tell your brain that work time is over.
Improve Your Diet
'Nutritional Psychiatry' is a relatively new area of medical research that links diet to mental health. Studies show that "the risk of depression increases about 80% when you compare teens with the lowest-quality diet, or what we call the Western diet, to those who eat a higher-quality, whole-foods diet", showing the impact of the quality of your food to how you fare in dealing with adversity.
It goes without saying that a balanced, mostly fruit and vegetable-based diet can go far in improving cognitive function, mood, sleep, and immune system, and the effects can be almost immediate. A 2015 report by the British Journal of Health Psychology recorded the mood, food consumption, and behavior of participants over 13 days.
It found that the more fruits and vegetable participants ate, which capped at about seven portions, the higher their well-being, curiosity, and creativity were. So try to eat whole foods and plenty of fruit and vegetables, keep apples and almonds instead of crisps and cakes in your cupboard, and you can fuel your body and mind for the highest performance.
Make Use Of Natural Remedies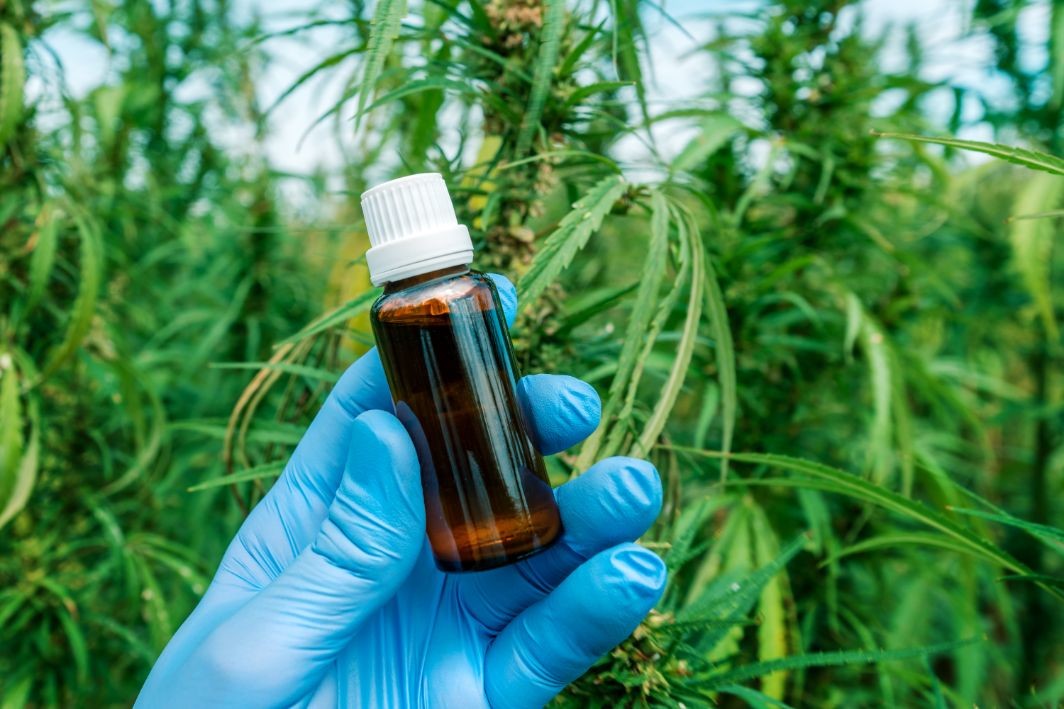 In addition to a well-balanced diet, careful use of natural remedies and watching caffeine intake can help to combat stress when dealing with work-related problems from home.
Caffeine in high quantities has been shown to trigger symptoms similar to anxiety and sleeping problems. With the increased time that comes from remote working, it may be advisable to switch to herbal teas such as green tea, which give you a caffeine upshot but which is milder and less intense than coffee.
What's more, CBD oils and different CBD products are a readily available natural remedy to anxious feelings, increasing relaxation and feelings of calm, which may be beneficial for winding down in the evenings. Cannabidiol, or CBD, is a potent, non-addictive, and non-psychoactive compound obtained from the Cannabis Sativa plants.
CBD is known to indirectly interfere with the cell-signaling endocannabinoid system involved in most bodily processes such as sleep, pain, stress, memory, temperature, immune system, concentration, etc. Positive effect on the endocannabinoid system allows CBD to be beneficial in relieving stress, anxiety, and pain, regulating sleep quality, improving focus, and immunity.
Move Your Body Every Day
Regular exercise and staying active is not only good for your physical health but also can help to improve mental health. Exercising up to 30 minutes on a daily basis can significantly reduce anxiety and stress, increase endorphins and serotonin levels to flood your brain with happiness. Plus, working out distracts your mind from work issues so you can actually take periodical breaks.
Try to fight the urge to maintain a sedentary lifestyle and schedule an active time to get up and move around your home. You can stretch or do yoga, go for a walk or bike ride, practice a dance video on YouTube — choose whatever works best for you.
While our favorite fitness centers and gyms are closed during this time, many are offering free online live streams or app-based workouts for members and the general public. Therefore, make sure to check what is available and suits you and complete your online-workout or yoga session.
Take Time Out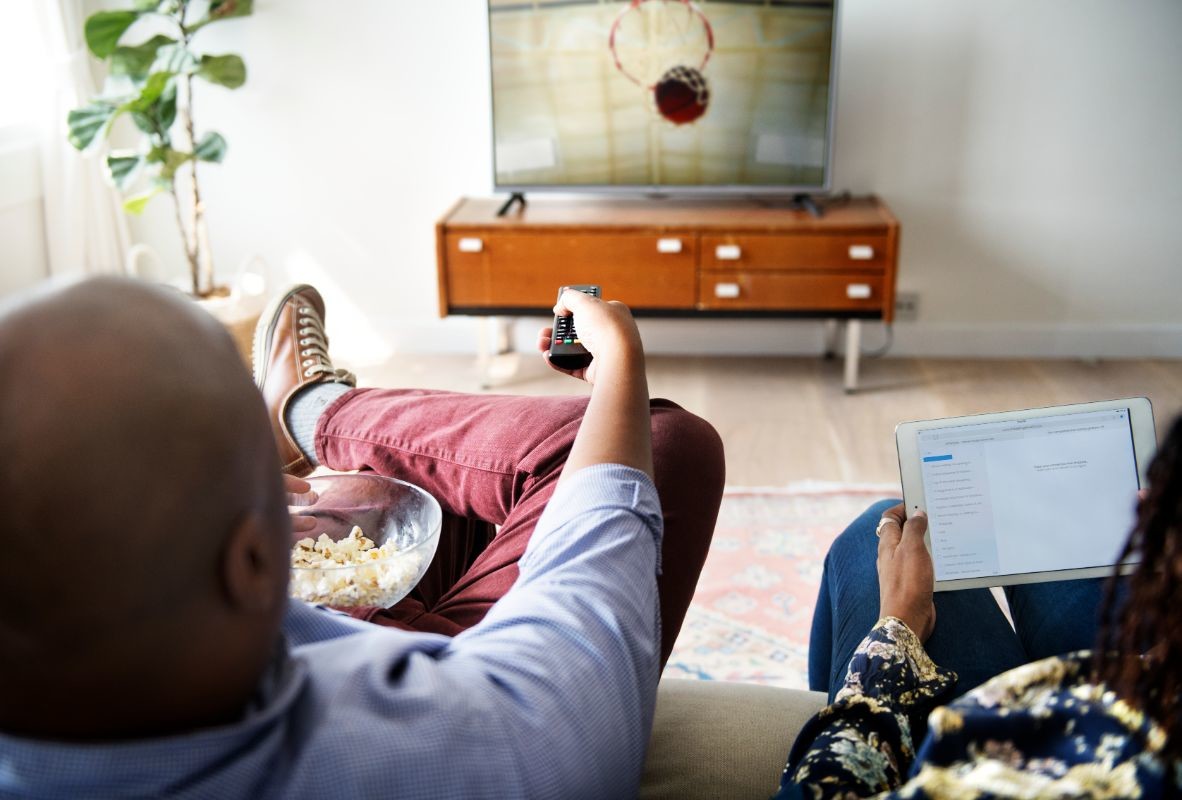 The alleged surge in productivity in co-workers moving to remote working and our always-on social media culture showing us everyone's new side interests and achievements can sometimes be overwhelming and make us feel as if we need to spend every extra minute of our day on our work, picking up a new skill, volunteering or running a side hustle from home. Taking time out to do something you enjoy, preferably offline, can have a great benefit to your sense of mental well-being and fulfillment.
Now is a great time to take up that childhood hobby you lost the time for. Whether that's dancing, drawing, playing an instrument, not every hobby needs to be productive or marketable. Hobbies can allow respite from work stress, get into the immersive 'flow state,' and improve overall feelings of relaxation and happiness.
Stay Connected
Working from home can lead to lessened social contact, but modern video chat technologies such as Zoom and Houseparty have seen a dramatic rise in usage. Everything from work meetings, exercise sessions, mass, and social events have been organized on them, and these platforms can be a useful tool to reach out to existing relationships with friends, family members, or begin new ones in online communities. These connections can be a huge source of support and comfort when things get tough, and problems seem overwhelming at home.
Be Compassionate To Yourself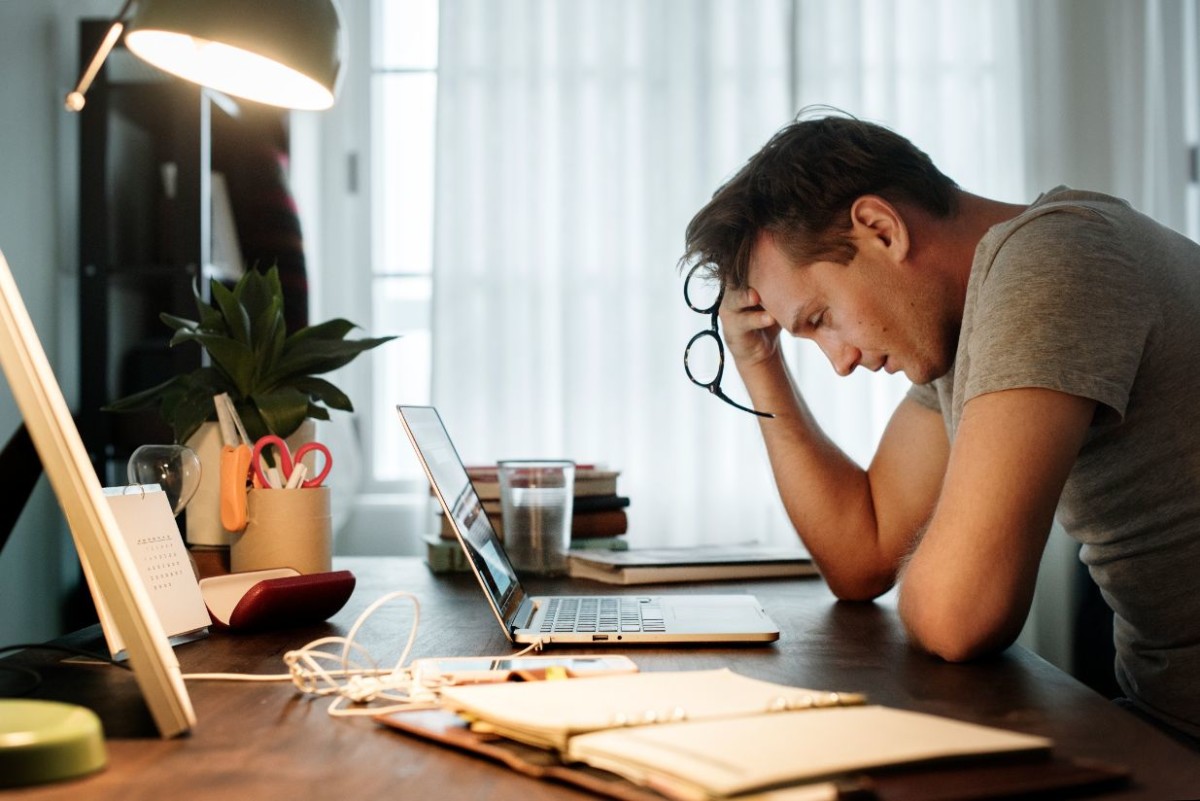 Lastly, it's crucial to recognize that feelings of worry, anxiety, and isolation are perfectly normal and a common experience among remote workers. Showing compassion to your own negative emotions when faced with difficulties when they arise, just as you would treat those of a friend or family member, can allow you to take more realistic perspectives and work towards strategies to deal with those problems rather than sinking into counter-productive negative thought patterns which adversely affect your mental and physical well being.