Anime may have its origin in Japan. But over the years, this style of animation has spread to various parts around the world.

There's literally an anime to quench every appetite, regardless of your taste and preference. There are equally numerous platforms that let you watch or download your favorite anime free of charge.

Read on as we unpack the ten free websites to watch anime online.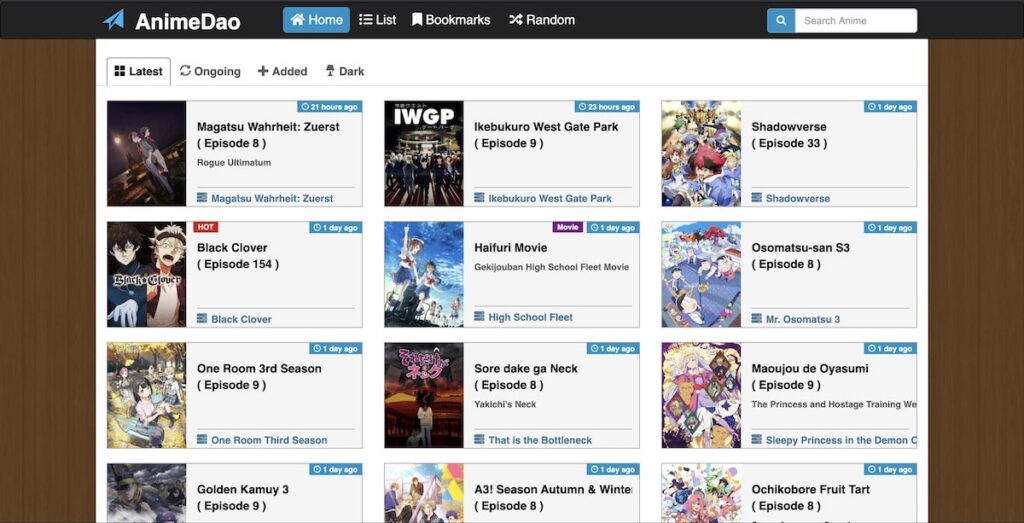 Availability: Nearly worldwide

AnimeDao is a leading website where you can watch or download a vast collection of popular anime free of charge. The website uses powerful search functionalities that let you find an anime either in English or Japanese.

Besides searching for your favorite anime by language, you can also filter by alphabetical letter. And once you find the anime you're looking for, AnimeDao lets you bookmark the video for ease of reference.

Another special feature of this anime website is the fact that it notifies its clients on upcoming anime. The availability of dark and light themes offers you more flexibility on how to watch your animation videos on AnimeDao. Bring your favorite anime to life, make them into custom-made pins and die cut stickers to decorate your life.
Availability: Over 180 countries

Crunchyroll maintains a huge library of some of the most popular anime, including Naruto, My Hero Academia, Yuri on Ice, Attack on Titan, to mention but a few. The site lists its anime under various categories, allowing you to search them based on factors like genre, popularity, or seasons.

In addition to anime, you can also access tons of Asian dramas on Crunchyroll. A clean and intuitive interface makes it easy to navigate through the site as you sample your favorite animation videos.

However, note that Crunchyroll's free version comes with ads. To watch anime on this website ad-free, you'll need to upgrade to its premium version.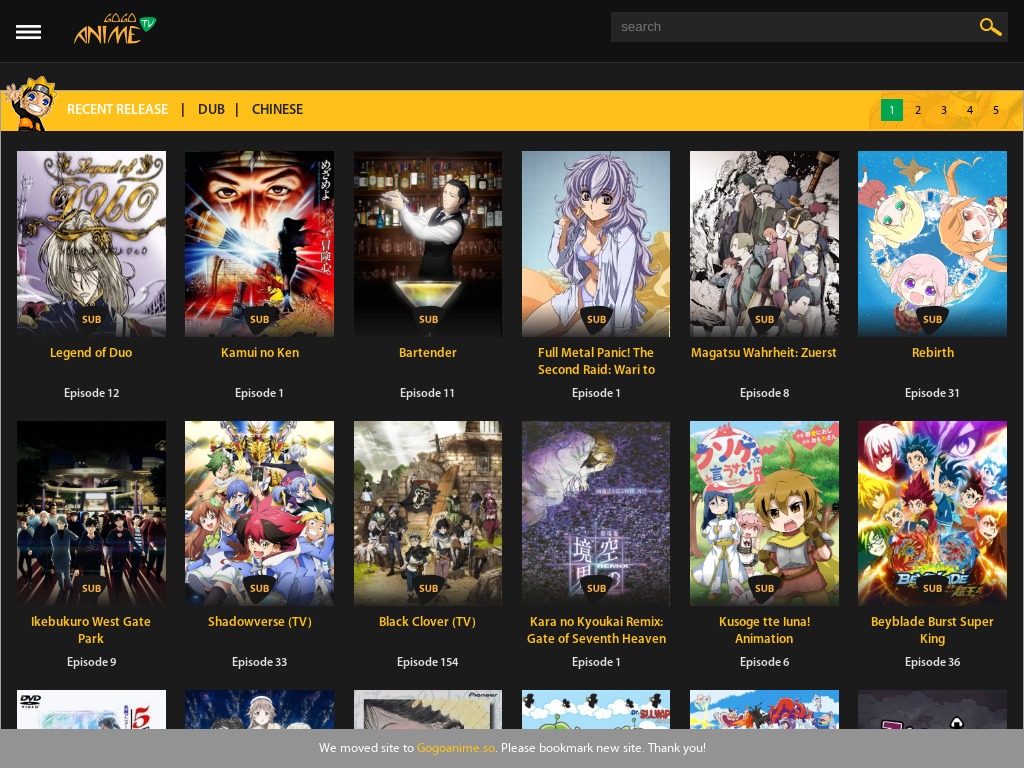 Availability: Nearly worldwide

Gogo Anime is another free anime website that boasts a sleek and user-friendly interface. It also happens to be one of the best platforms to watch some of the oldest anime.

Like most anime websites, Gogo Anime implements quick and effective filter functionalities. All anime titles are conveniently arranged alphabetically and by popularity, as well as by year and month of release.

And unlike Crunchyroll, Gogo Anime allows you to watch anime free of charge without subjecting you to pesky ads.
Availability: Worldwide

The first thing you'll love about Kissanime is its worldwide availability. You can access anime on this platform even from countries that traditionally ban anime websites.

Secondly, Kissanime has anime drawn from across various categories, including comedy, horror, sci-fi, action, sports, etc. Plus, the website lets you choose the video quality in which you'd want to watch or download your anime, ranging from 240p to 1080p.

You don't even need to create an account to start watching anime on Kissanime. What's more, the incorporation of embedded English audio and subtitles help you to understand each anime better.
Availability: Worldwide

It's important to mention right up that Amazon anime are free under Amazon's Prime membership. As a Prime member, some of the benefits you can accrue include ease of access to a variety of animation videos and a broad range of subtitles. Amazon anime are also renowned for their high video quality, most of which are in HD and 4K. The website also supports animation in numerous languages, including English, Japanese, Korean, French, and German.

And needless to mention, there are tons of other features to enjoy under Amazon Prime other than watching and downloading anime for free.

However, note that while Amazon is available worldwide, Prime memberships are currently available only in 17 countries. They include the US, the UK, Canada, Australia, France, Germany, China, Japan, India, Luxembourg, Mexico, Austria, Italy, Spain, Belgium, the Netherlands, and Singapore. Which means that you can only access anime on the platform for free if you reside in any of the 17 countries.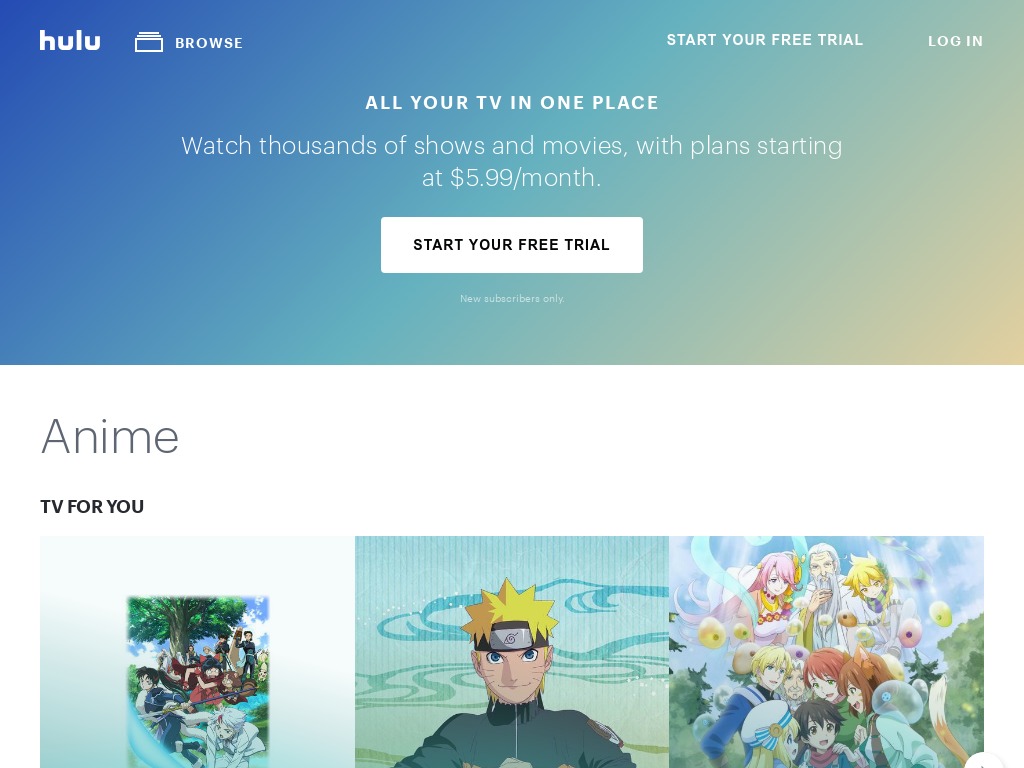 Availability: The United States

Much like Amazon, Hulu is also limited by region. Currently, all Hulu services, including Hulu anime, are pretty much available only in the United States. If you try to stream Hulu from Canada, Australia or the UK you won't be able to access due to geo restrictions.

But if you reside in the US, you can access tons of anime movies on the platform, under the Hulu Anime genre. The anime are all in high definition, and the website also takes pride in its incredibly fast streaming and download speeds.

However, note that Hulu is not completely free and is typically a subscription-based service for on-demand videos. The only reason it appeared on this list is that it offers a 30-day free trial, which is a reasonable period to decide whether you can upgrade to watching anime on the service's paid versions.
Availability: The US, The UK, Canada, Australia, New Zealand, and Ireland

Funimation is owned by Sony, which speaks volumes about its legitimacy as an anime website. The website maintains hundreds of anime that come complete with English audio.

It's probably one of the few anime websites that provide ongoing anime series.

However, the anime that you watch or download under Funimation's free plan feature annoying ads. You'll need to upgrade to the premium version to eliminate the ads (as well as unlock the website's advanced features).
Availability: Worldwide

Anime Planet doesn't just let you stream your favorite animation movies and series. The website also offers you some insightful reviews and recommendations on each anime before watching or downloading it. The site has over 4,500 episodes of anime collections drawn from various genres, including horror, comedy, sci-fi, and adventure.

Another standout feature of Anime Planet is that the platform also doubles up as a social networking platform, allowing you to interact seamlessly with other users of similar interests as yours.

The website is also supported on all devices, from desktops and tablets to mobile phones, Android, iOS, and even UHD TV.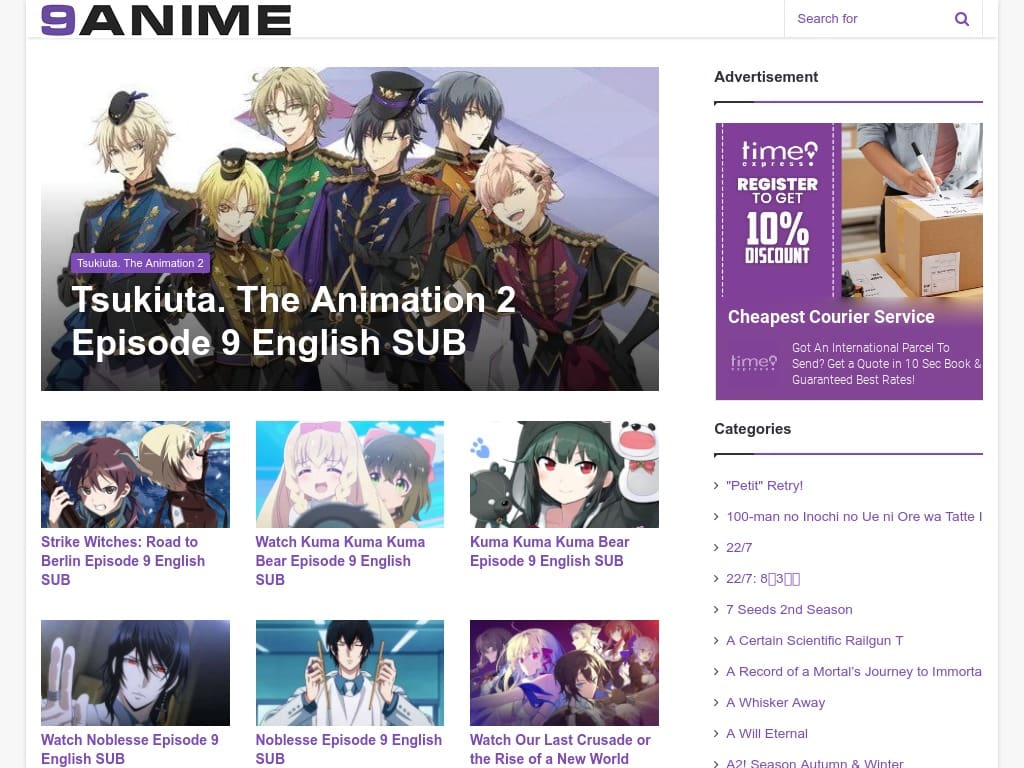 Availability: Worldwide

Incredibly high-quality animation videos is the first thing to love about 9anime. You can watch or download most of the anime on this website in 1080p.

9anime is also your go-to anime website if you're looking for variety, as the website offers both subbed and dubbed versions of its animated movies. And the best part is that you don't need to register for an account or pay a dime to use either version.

Whether you're into newly-released animation movies or the classics, you'll surely find it on 9anime. The platform even displays upcoming anime series. Some of the popular anime on 9anime include Naruto, Psycho, Dragon Ball, and Death Note.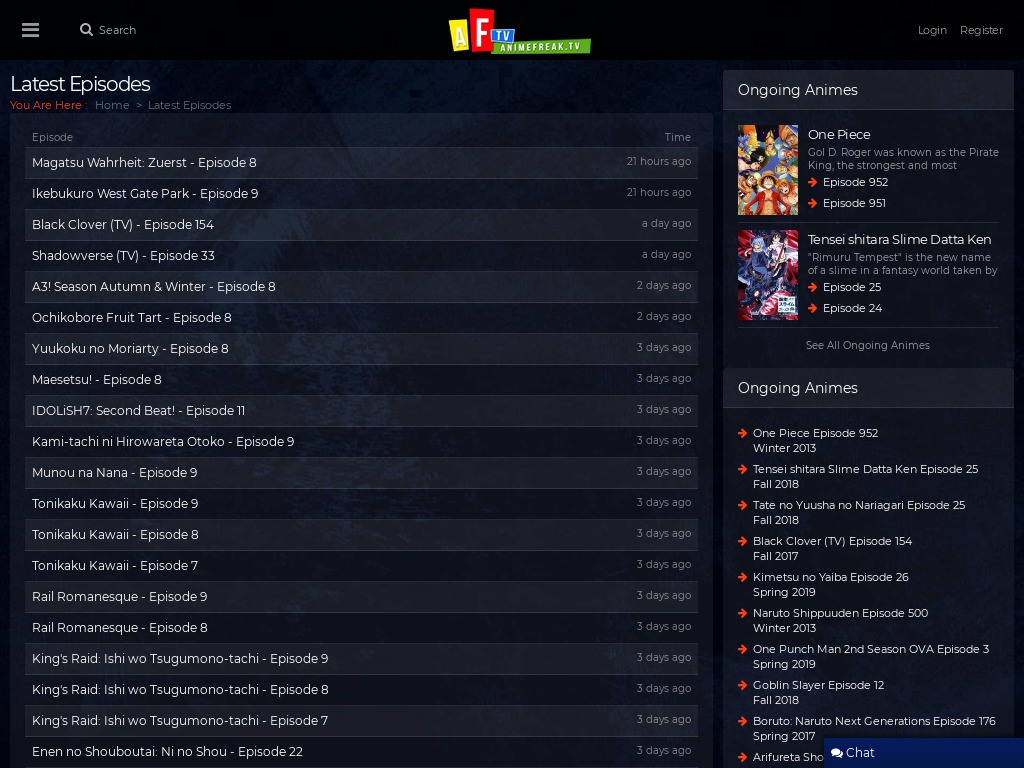 Availability: Nearly worldwide

Don't let the name fool you, there's nothing freakish about this anime website.

AnimeFreak is known for announcing new anime as soon as they hit the screens, which is great for anime lovers who want to keep up with new releases.

Besides keeping you updated on all anime releases, AnimeFreak also lets you stream or download your animation videos in high 1080p resolution. The platform has numerous source points that users can choose from if a particular source isn't working.

Last but not least, AnimeFreak support is available round the clock through the company's live chat, to address all your queries whenever you raise them. Suffice to say, all these services come to you at NO cost.
Anime has become a trend element and is widely recognized by the public. But these cute and lovely things can only rely on the Internet, which will make people feel too ethereal and lack of real touch, so people make the anime into merchandise . Pretty things are usually fascinating, and people are more willing to turn beautiful things into items to accompany them. If you also want to bring your favorite anime into your life, or you want to promote your anime, turn it into tangible items (custom made pins, keychains, stickers, buttons, magnets, etc.). These beautiful merchandises will not only make people have a higher desire to collect, but also make your anime more popular.
Final Word
With scores of free anime websites out there, you may be spoilt for choice as to which platform is ideal for watching or downloading your favorite animation movies. To help you narrow down your search, always go for a site that's user-friendly, affordable, and available in various regions around the world. For example Kissanime is an anime website that houses one of the largest anime shows selection via online streaming services. And there are a lot of Kissanime alternatives which you can find online.
You might also want to consider an anime website that maintains a huge library of high-quality anime, ranging from the newly-released movies to the oldies. Better yet, you can bookmark this post and save yourself the rigor of looking for the best free anime website.