Note-taking is crucial to keeping organized in our otherwise complex and chaotic lifestyles. For hundreds of years, we mostly achieved our note-keeping needs using a pen and paper.

Thankfully, the advent of computers introduced a digital notepad, eliminating the need for cumbersome paperwork. Today, you can access the Notepad in your Windows-enabled device anytime and begin using the text editor hassle-free.

But what if you're using other operating systems besides Windows? Well, you don't need to fret, as there are tons of websites which come with a free notepad that you can use on the go.
Read on as we explore the ten best websites to create notes online.
Hypernotes is a collaboration-forward note taking app that offers bi-directional linking, a semantic knowledge graph, automated connections suggestions and more. All this enables you to build a body of knowledge that automatically connects related concepts, meaning that every note you add has boundless potential.
An online app with offline access on all popular platforms, Hypernotes is perfect for anything from shared wikis and documentation, to personal research and writing projects.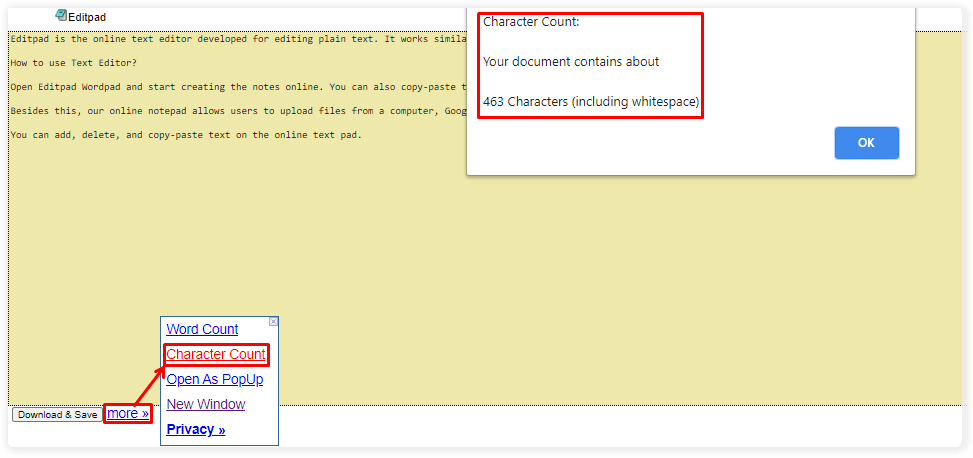 Editpad.org is one of the most used text editors because of its simplicity and additional features. Along with the notepad, this website also offers a Rich text Editor and other content assisting tools. The Editpad's editor lets you write the text and automatically save it for your next use.
The Added benefits of this tool include the character count, word count, checking plagiarism in your writing, as well as paraphrasing your written content to make it unique. If you are finding a simple and quick text editor then Editpad is one of the best options for you. 


Also known as Microsoft OneNote Online, OneNote is an excellent online notepad website that lets you access a text editor on the go. One of the best things about OneNote is its wide range of customizable features. For instance, the website allows you to generate multiple notebooks under which you can create your notes.

You can create numerous sections under each notebook, as well as add pages, and even import notes onto the newly-added pages. What's more – OneNote lets you insert special characters, links, images, and tables to your notes. The images can be added either automatically from your PC or imported from the internet.
Like it so far? Our friends from Studybay collect and rank free essay writing apps.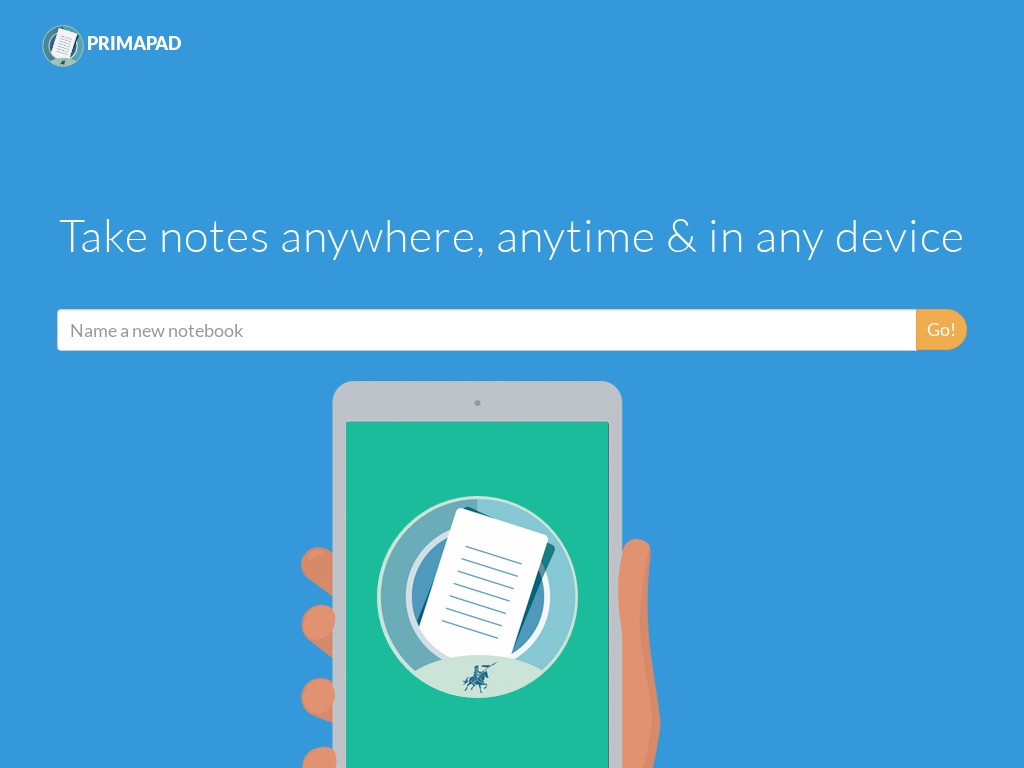 Primapad allows you to access, edit, and fine-tune your notes anywhere and anytime. To get started, all you need to do is name the document and start typing. The website is also perfect for sharing notes with your collaborators. You simply hit the 'Share' button and then choose from any of the several share options.

You can ask your collaborators to share their feedback on your notes by recommending suggestions or give them express authority to edit the document. The sharing option is actually Primapad's defining feature, as you'll hardly find it in many other popular online notepad websites.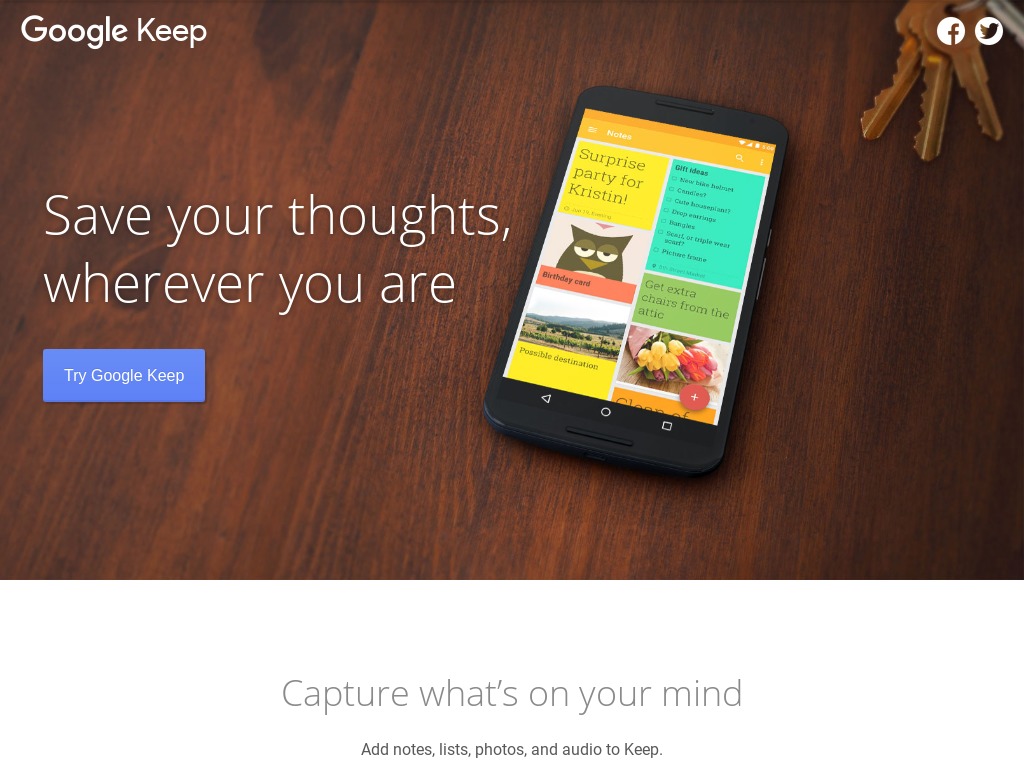 Google is a leading corporation as far as the designing of productivity apps is concerned. The company's global reputation and brand value alone are sufficient grounds for choosing Google Keep as your go-to notepad website. Google Keep comes as an extension of the Chrome browser. Additionally, the tool is available for Android users.

Like most reliable notepad websites, Google Keep lets you add various elements to your notes, including images, special characters, and sound recordings. You can even change your notepad's background color, insert a to-do list, and embed labels. When you're done creating your notes with Google Keep, you can share the document via email or store it securely in Google Docs. And whenever you need to access your notes, all you have to do is set a reminder and Google Keep will notify you.
A sleek and intuitive user interface is the first thing to love about ZippyJot Notepad. The website's designers eliminated unnecessary bells and whistles to ensure that anyone can get the hang of this online note-taking platform without going through a steep learning curve.

Besides its clean interface, ZippyJot Notepad provides a host of cool note-making features. You can easily search, edit, delete, and auto-save your notes on this platform. The website maintains a cloud-based backup that ensures your notes are never lost even in the event of computer crashes or system malfunctions.
RapidTables Notepad is another free online notepad website that's lauded for its remarkable ease of use. When you land onto the website's dashboard, you're welcomed by a conspicuous text area. The notepad is designed with tons of text manipulation features, including 'copy,' 'cut,' 'paste,' 'redo,' 'undo,' 'select all,' etc.

You can even zoom in or zoom out to get a better view of the notes. After creating your notes using RapidTables Notepad, you can choose to save them as a text file or print them out immediately.
Using ClickUp Notepad will require you to register for an account and download the chrome extension. While those might pass as deal-breakers for some people, the website has tons of other redeeming features. First, ClickUp contains numerous tutorials to help you learn the ropes much faster.

The website also has apps for both Android and iOS devices. A chat feature lets you collaborate freely with your team, whereas Goal Tracking, Time Tracking, and Project Management tools help to ramp up your productivity on the website.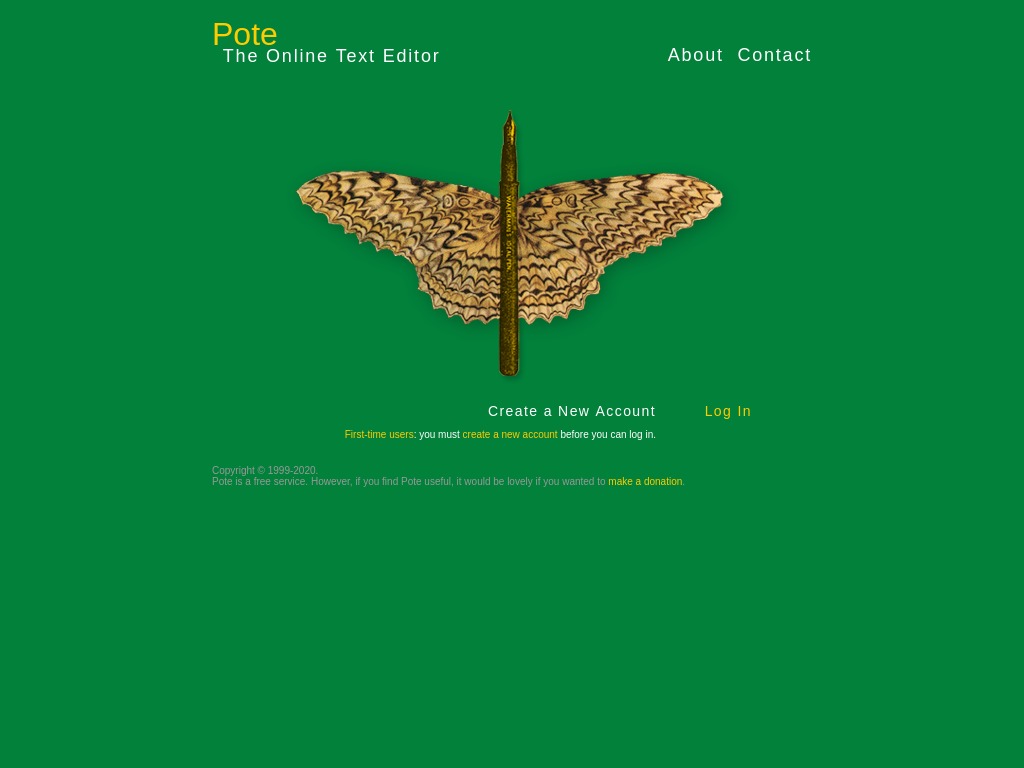 Pote is an online notepad website that requires account registration before you can get started. After signing up, you'll need to sign in each time you wish to use the platform. Upon signing in, you can start writing immediately after giving a title to your notes.

There are options for changing the font style and color of your notes, as well as the window size, page background, and notepad platform color. And when you're done writing, you can choose to email your notes to your collaborators or print them out directly from the platform.
While some note-taking websites require you to register on the platform first, Memo Notepad lets you enjoy the benefits of online note-taking without the need for an account. The website's interface is so uniquely designed that making your notes on this platform feels like writing on real paper placed on a wooden surface.

Memo Notepad also supports numerous effects, including special characters and emojis. Email all your created notes to your collaborators or export and store them more securely on the cloud. However, note that you'll now need an account to save your notes on the cloud.
Sometimes all you need is an online notepad with a basic name but one that gets the job done. Although its name is anything but fancy, ANotepad is incredibly fast and provides tons of advanced online note-making features that you'll find useful.

With its rich text editor, you can bold your text, italicize them, embed links, and even add images or tables. ANotepad also lets you share your notes automatically to social media platforms like Facebook or Twitter. Better still, you can save the notes on your PC as PDF, in Word doc, or in text format. There's an option of password-protecting your notes, thereby restricting access to them.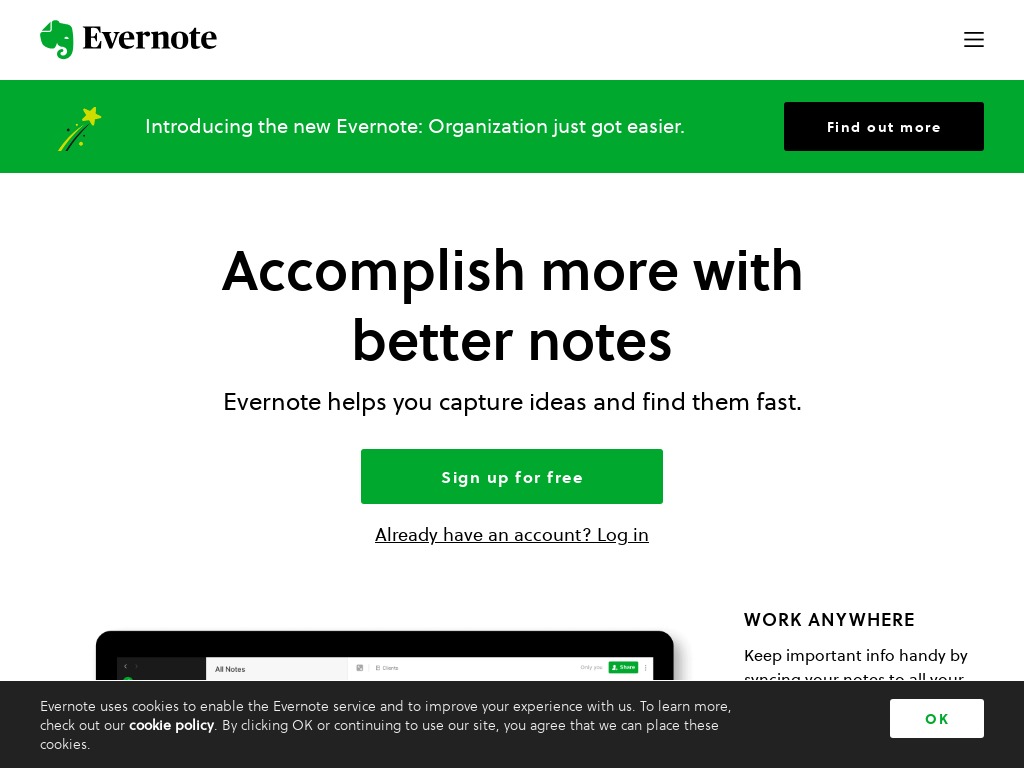 Evernote is one of the most efficient note-taking websites out there in terms of user experience and creative selection of features. First, the sign-up process is quick and easy. After registering for an account, you can get started on the website immediately by clicking on a new note tab.

A page will open up displaying a range of options, including a new note, work chat, search, etc. You then add a title to your new note and begin writing. There's the option of saving your notes to the notebook or exporting them for immediate use. Other things you can do with Evernote include adding tags to your notes, marking shortcuts to your favorite notes, etc.
Conclusion
Choosing a great online note-taking platform may be a challenge, especially if you don't understand the features to look out for. As a general rule, always select an online notepad website that's easy to use, comes with plenty of text manipulation features, and is free (or at least reasonably affordable). Or to save yourself the trouble, you can bookmark this list and use it as a benchmark each time you're looking for an online notepad website.